If you're a heart-based entrepreneur who's ready to bust through the personal limitations and barriers that are sabotaging your business success – then join us for this 3-day interactive, roll-up-your-sleeves implementation event!
EVENT CANCELLED!!!
We'll be rescheduling for next summer. 🙂 Thanks for your understanding.
As a heart-based entrepreneur, you have a message and a mission. You love your business and you know you're on the right path. However, owning a business is not for the faint-of-heart, it's truly a labor of love. That's why it's particularly challenging when we aren't experiencing the abundance and success we know is ours.
Look, there are all kinds of ways we limit our success that all of us experience at one time or another. For example, just to name a few….
| | |
| --- | --- |
| perfectionism | fear of being seen |
| impostor syndrome | procrastination |
| control issues | fear of success |
| fear of failure | inability to set healthy boundaries |
| self-judgment | lack of a plan |
| lack of support | analysis paralysis |
| negative money stories | impatience |
| unrealistic expectations | lack of resilience |
And this is just a PARTIAL list of issues that I've personally had to deal with over the years. So believe me, it's nothing to be ashamed about. After all, our greatest potential lies in those dark places.
That's why we're having this event. Diving into the three personal growth masteries (Mastery of Awareness, Transformation, and Intent) are THE best system I know for discovering and breaking through the barriers that are sabotaging our ability to find and serve our clients in the highest way.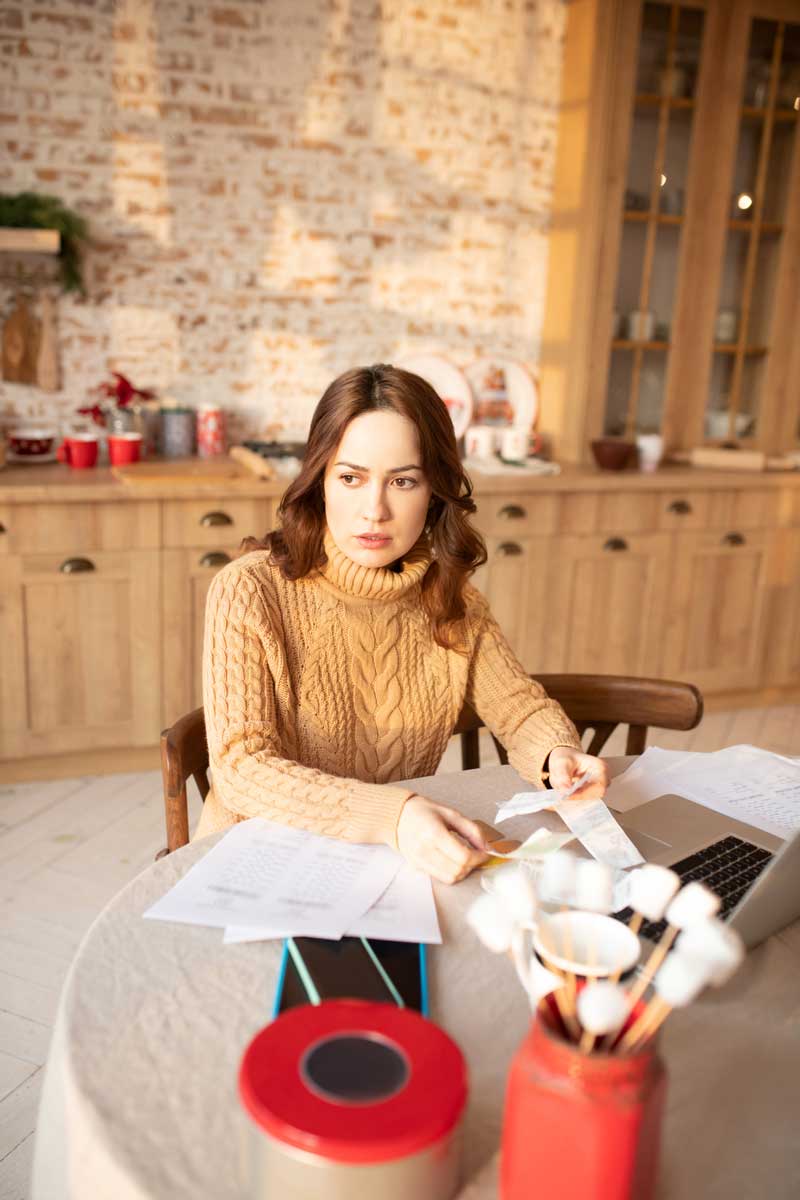 In the end, no matter how many obstacles seem to be external to us, the biggest obstacle of all is our minds and what we tell ourselves about the world, our business circumstances, and who we are.
During this event, we're going to help you better understand how you can use your business as a mirror, allowing it to reflect to you all the limiting beliefs and harmful stories you are telling yourself (even the subconscious ones) so that you can achieve the success and abundance that's your birthright.
Leo van Warmerdam, Eva Charlotte Larsson Ruiz, Melanie Scott, Sheri Rosenthal & Brandt Morgan – your personal mentors for this event!
By the end of this event, you'll know how to:
Clearly see your own limiting beliefs
Respond to and reframe those beliefs
More deeply value yourself and your creations
Step out of your comfort zone and into your adventure zone
Feel the fear and do it anyway
Turn toxic relationships into cooperative ones
Ask for and get the help you really need
Plan strategically for business and life abundance
Embrace your failures as stepping stones to success
Develop a healthy relationship with money
Stop playing small and give your gifts to the world!
The time that I spent with Sheri Rosenthal was truly life changing. I certainly wasn't expecting the end result to be so powerful.
Sheri has a direct but compassionate way of working with you that opens your eyes to what really is ~ without all of the emotion and dogma attached.
Moving deep inside yourself can be a scary thing, but she was there every step of the way with guidance and encouragement. Sheri gave me tools to take action and create my dream!"
Here's how this event is going to unfold:
♥ We'll have around 12 hours of time together and awesome content. For real. Be prepared to learn and implement!
♥ There will be a private Facebook group to post questions. This is where you'll go to get questions answered and for support during the event.
♥ Make new friends and find awesome folks to collaborate with.
♥ You'll be inspired, educated, surprised, and most of all your heart will be filled with the passion to serve your beloved clients in the highest way!
What am I going learn during this event, Sheri?
DAY ONE – Fri Oct 21st
Session 1
Building Your Best Life and Biz!
As an entrepreneur, your business is an expression of your personal path and spiritual journey. By the end of this event, using our three personal growth masteries (Mastery of Awareness, Transformation and Intent), you'll clearly identify which inner issues have been stopping you from stretching your wings and creating the life and business you know is your birthright. Plus, you'll have the tools and support for transforming those limitations so you can finally have the abundance you desire.
We'll cover:
How to make the MOST of this event and your time with us (let's rock this!)
A basic review of our special system for cleaning your mind and how it can be used in your business and life.
The three personal growth masteries: Mastery of Awareness, Transformation and Intent — what are they and why should you care?
Session 2
Unbefuddling Those Business Blocks!
In this session we're going to dive into and work on the most common issues and blocks that entrepreneurs experience. Mastery of Awareness is about getting 100% clear on what beliefs are no longer working for us, as well as where those patterns originate from. Because these beliefs are not only interfering with one aspect of our life or business – they're the lens that we're seeing everything through.
We'll cover:
Identifying the most common blocks that entrepreneurs come up against in their business.
Why old behavior patterns are so hard to break and the trick for effectively moving past them.
How to reframe old stories, beliefs and perspectives from the point of view of "what is."
Session 3
Q&A + Coaching
In this session we'll recap the day and you'll have a chance to ask questions and get coaching in this special session! Ask us anything – for sure it will be an eye-opening (and heart-opening) gathering.
DAY TWO – Sat Oct 22nd
Session 1
Restoring Your Personal Power!
In this session we're going to focus on a special process that will clarify our fear-based emotions and beliefs, especially the sneaky hidden ones that are secretly wreaking havoc and blocking the growth of our businesses. You'll also see how our beliefs are draining our personal power and how they keep us in patterns of reactive behavior that sabotage our success.
We'll cover:
Identifying the energetic investment we have in our beliefs and the critical reasons for taking our faith back from them.

Why reacting emotionally drains our clarity and makes it hard to make decisions that create abundance and success.

How to use inspired action to resolve work and personal issues almost effortlessly.
Session 2
Rewriting Old Stories With Forgiveness!
In this heart-felt session, we'll be focusing on rewriting our old stories and letting them go with forgiveness through a very special Vision Walk process. Just because we recognize a belief is no longer true or that it's not serving us doesn't mean that it's going to simply go away! That's why we take the time to rewrite those old stories from the point of view of "what is" – and then forgive ourselves for using those beliefs to hurt ourselves.
We'll cover:
How old resentments and anger are a constant drain on our personal power, blocking our freedom and ultimate happiness.
Why forgiving ourselves for not trusting our inner wisdom or for giving our power away to others is critical for opening the channels of abundance.
Designing your life as the director of your dream, rather than as a victim.
Session 3
Vision Walk Recap
In this powerful session we'll be interpreting the results of our Vision Walk. We'll be answering questions and coaching you! Feel free to ask us questions and pick our brains. Bring your favorite beverage and come hang with us.
DAY THREE – Sun Oct 23rd
Session 1
Using Intent to Manifest Magic!

Aligning with Intent and utilizing it to create the perfect business and life is exactly where we want to be. That's why we strive to put the wants and needs of our ego minds aside and instead adopt the desires of our higher selves and the Divine in designing our dream. After all, it's hard to align with the directives of your heart and soul if your ego mind is endlessly sending you negative messages that you don't deserve what you want most in life or you can't do it, or that no one's going to buy from you!
We'll cover:
Why intention is not Intent and how to use this force to manifest a beautiful business and life based in respect.

How to make every action we take in life impeccable, and how each impeccable act becomes an act of power. 

The purpose of using ritual and ceremony in focusing your Intent and manifesting what you want in your dream.
Session 2
Fully Owning Your Life As A Creator!

As entrepreneurs, we're always asking ourselves questions: Are we worth this journey of self-acceptance, freedom and ultimately the experience of the best life has to offer? Are we always allowing people to use us or go against us? Do we avoid going after the brass ring because we don't think that it's possible for us? Where's the faith, passion and desire in our lives? Together, let's make a commitment to take actions that prove that we're worth it and stop believing all the limitations and crap that our minds are imposing on us.
We'll cover:
What it means to live your life from the perspective of "I am" vs. "I am not."
How to enjoy the process of self-discovery and healing while avoiding comparing yourself to others in your business and life.
Ways to get support and help on your journey so you can ditch mediocrity and multiply miracles.
Session 3
Q&A + Coaching
Today was an intense day! Let's finish this event in a beautiful way by getting your last questions answered and celebrate all we've learned and transformed.
DAY FOUR – Weds Oct 26th
Bonus Session
Q&A + Coaching!
Got some lingering questions after catching up with the replays? You'll have a chance to ask questions and get coaching in our special session! Ask us anything and as usual, we'll have an amazing time together.
Sheri Rosenthal has been a mentor and personal development inspiration of mine for many years.
She's helped me understand myself, which is what allowed me to create the life I dreamed of!
My time with Sheri focused on taking my confidence and skills to the next level for my business.
It seems there is no aspect of my life that Sheri can't help me with! I am so grateful to know her.
I remember the first time I met Eva Charlotte, it was as if a ray of sunshine had entered the room and illuminated it.
During the last few years my love, gratitude and respect have only grown for her.
I've moved into an intense place of personal power, and manifested incredible things in my life after my work with Eva Charlotte.
I am forever in her debt for the gifts she has given me!
Together, let's take our lives and businesses to the next level!
Now you might be asking, WHAT'S THE TUITION?
Just like we've done for our other online, live events – we're offering our "pay-what-you-wish" tuition again for this event.
Meaning, you can pay any amount as long as you pay at least $1 USD. (I want you committed to showing up!)
The full tuition for this event is $97 USD. However, if you can only pay $1, or $50, or whatever – that's fine. Just please don't feel bad about it or judge yourself!
I'm doing this so that EVERYONE can attend
No excuses.
Keep in mind: There's a LOT of content – around TWELVE HOURS – and you may not get to attend all the sessions due to time conflicts. (You can see the exact session times listed in the FAQ section below.)
You have unrestricted access to the session replays until midnight Monday October 31st, New York time (11 days).
This should give you plenty of time to relax and participate in the event at YOUR convenience.
However, if you feel like you need to more time to dive into the material (maybe you're traveling??), then here's the deal:
If you choose to pay the full tuition of $97 USD you'll have "forever access" to ALL session recordings.
That way, everyone can participate fully.
And if you don't feel comfortable about paying in full BEFORE the event because you don't know us (YET!!!) just let us know after the event and you can pay the DIFFERENCE between what you paid when you registered, and the full tuition of $97 USD.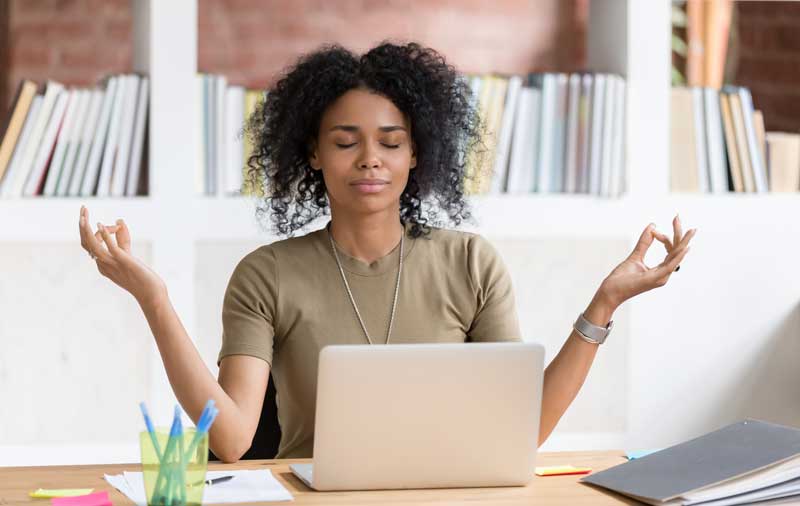 I've been around enough coaches and have experienced many who talk to you in a way that have made me feel like I have so far to go and have left me more overwhelmed than before I talked with them. That wasn't the case with Sheri Rosenthal.
Sheri helped me to see some of my blind spots in my life – specifically how I was sabotaging my own success and she did so in a way that never left me feeling "less than." I was able to see how the "stories" I had around my business were also affecting my personal life.
Sheri was completely relatable and shared her own successes and struggles, which reminded me that I am not alone in this journey.
At the end of our time together, I had actionable steps that I was able to implement immediately, to help me reach the women who I serve. Thank you Sheri for your time and your wisdom!
From my work with Melanie Scott, I'm more aware of my worth on a heart level. I am also much more clear about what I want for myself.
I love how Melanie seamlessly moves me from staying up in my head to diving in with my whole body and being. She's very loving, sharp, strong but gentle, and wise…
The way to express our gratitude for life is by being truly alive, not hiding from life in a corner, or watching life pass us by.
The biggest fear we have is not the fear of dying, but the fear to be alive, to be ourselves, to say what we feel, to ask for what we want, to say yes when we want to say yes, and no when we want to say no.
~from Prayers by don Miguel Ruiz
Sheri, is this event for me? The answer is YES if… 
♥​ You're serious about letting go of what no longer serves you so you can stand fully in your personal power, owning your fabulous gifts, and expressing who you truly are…
♥ You're ready to take the time to focus on YOU and your issues with love, grace and acceptance, rather than judgment and shame…
♥ You want a better understanding of how to transform your old stories and perspectives so you can make the money you deserve for all the goodness that you deliver…
♥ And you're open-minded, vulnerable, and ready to be totally honest with yourself so you can take the ACTION needed to make the changes you know need to be made!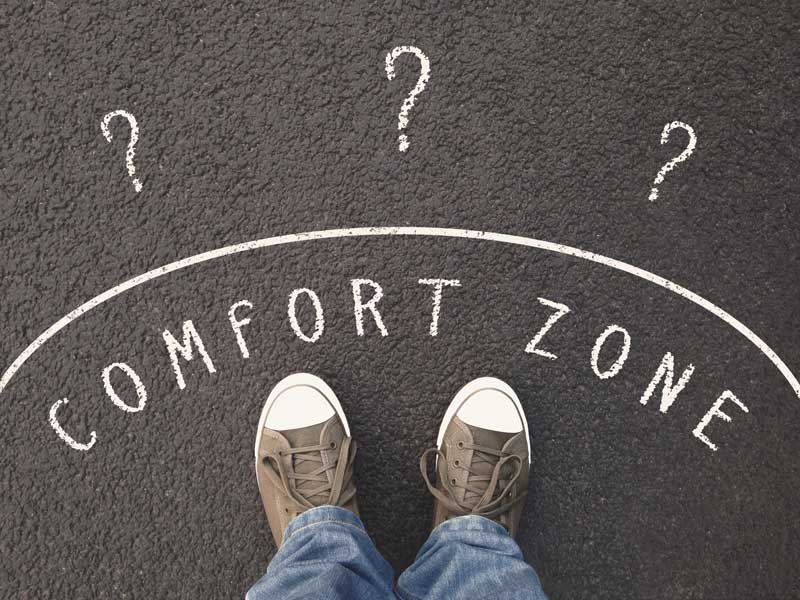 ♥ You don't have that fire in your belly for sharing your PASSION and PURPOSE in your business and life…
♥ You allow every EXCUSE to stop you from doing what you need to do to succeed…
♥ You're afraid to put yourself out there in a BIG WAY, to show up for your community who needs you, and serve them through these difficult times…
♥ You aren't willing to HONESTLY look at what's no longer working for you.
♥ You're attached to blaming OUTSIDE circumstances for where you are in life.
♥ You tend to be NEGATIVE or DEFENSIVE when anyone tries to help you.
Q: What are the session times for the event?
ALL the main sessions WILL BE RECORDED.
Replays will be available until October 31st at midnight Pacific Time (11 days).
This schedule IS subject to change.
Friday October 21st: 
Session One – Building Your Best Life and Biz


11am-12:15pm New York Time

Session Two – Unbefuddling Those Business Blocks


12:30pm-2:00pm New York Time

Session Three – Q&A + Coaching


2:30pm-3:30pm New York Time
Saturday October 22nd: 
Session One – Restoring Your Personal Power


11am-12:15pm New York Time

Session Two – Rewriting Old Stories With Forgiveness


12:30pm-2:00pm New York Time

Session Three- Vision Walk Recap


2:30pm-3:30pm New York Time
Sunday October 23rd: 
Session One – Using Intent to Manifest Magic


11am-12:15pm New York Time

Session Two – Fully Owning Your Life As A Creator


12:30pm-2:00pm New York Time

Session Three – Q&A + Coaching


2:30pm-3:30pm New York Time
Weds October 26th: 
Bonus Session Q&A & Coaching
11am-2:00pm New York Time
Q: What if I'm just starting my business? Should I attend?
Absolutely YES! As you grow your business you're bound to come up against some inner resistance and issues. How wonderful would it be to have a better understanding of those inner stories, beliefs, and perspectives that could steal your success? This is actually the perfect time to do this work!
Q: I have a conflict with some (or all) of these dates? What should I do?
Join us anyway. This year we're going to offer unlimited access to the session replays until midnight on Monday October 31st, New York time (11 days). So there's PLENTY of time to watch the content when it's convenient for you. However, if you feel like you're going to need more time to dive into the material, then here's the deal: ANYONE who pays the full tuition of $97 USD will get forever access to ALL the teaching session recordings (we are not recording breakout groups). That way, everyone can fully participate. And if you don't feel comfortable about paying in full BEFORE the event because you don't know us (YET!!!)  Just let us know after the event and you can pay the DIFFERENCE between what you paid when you registered and the full tuition of $97 after the event.
Q: Sheri who's this event actually for?
This is for you:
If you're a heart-centered entrepreneur and you KNOW there are things getting in the way of your success that you're ready to address NOW…
If you have a business and you want to take it to the next level by addressing your inner blockages…
If you LOVE The Four Agreements by don Miguel Ruiz and are a spiritually minded person…
Then this is the PERFECT event for you!
Brandt Morgan's teaching planted in me a small flame of light that is now growing into a fire of love.
My only wish is to share this beautiful gift with the world.
Leo van Warmerdam used his experience of the Toltec tradition to help guide me in my personal quest to realize freedom from a dream that was NOT supportive of peace.
I've practiced with Leo formally for almost 3 years now, and I can honestly say it's profoundly changed how I relate to my own mind and life experiences.
He's helped me move the tools of the Toltec tradition from an intellectual exercise into a living, breathing, force of awareness and active acceptance. I'm grateful I went on this journey with him, otherwise I would still be lost and in the dark.
Meet Your Event Toltec Mentors!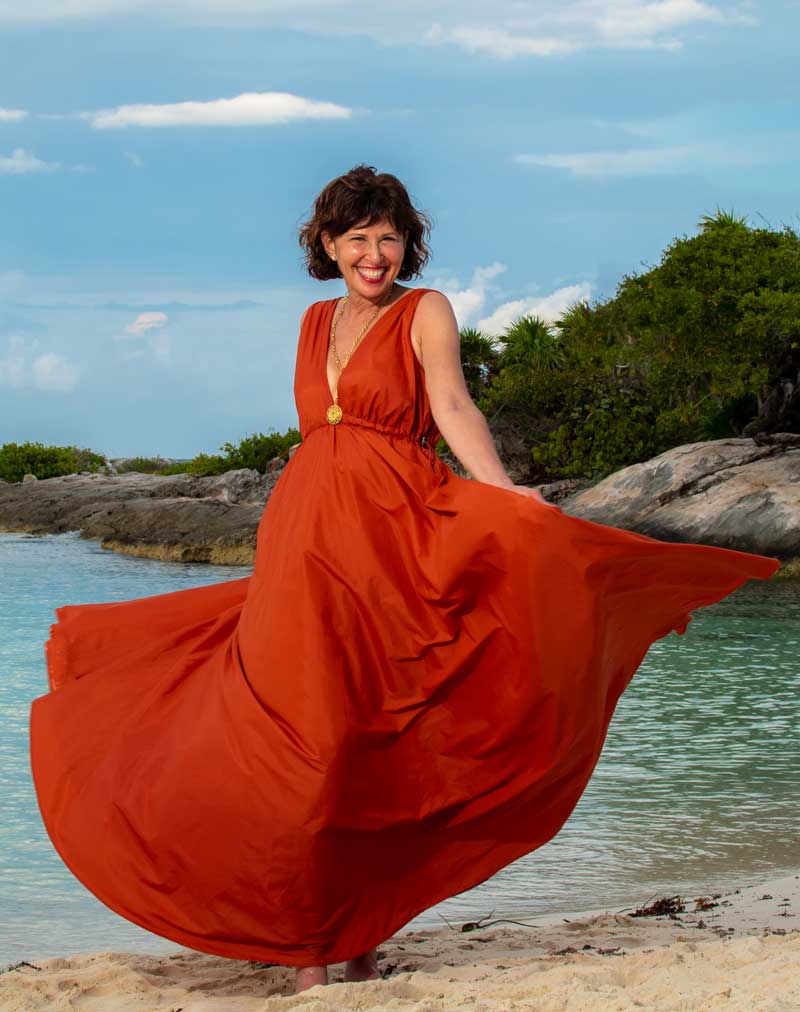 Hi! I'm Sheri Rosenthal, and like many of you I'm a coach, author and speaker.
My personal adventure began in 1998 when I was going through a challenging time in my life and finally admitted to myself that on some level – I had never been truly happy.
Although I changed: husbands (twice), cities (five moves), podiatric practices (three different practices in three different states) and friends (should we go there?), I still had no real joy in my life.
I sold my very successful practice, my boyfriend (only kidding), my beautiful home – and closed the surgical residency program I was director of (yes, that was a pretty big deal – and yes, the medical community thought I was NUTS).
Fortunately, during this time I received a copy of don Miguel Ruiz's NY Times best-selling book and decided to go on one of his spiritual journeys to the sacred site of Teotihuacán, Mexico.
I spent nearly 8 years on a transformative spiritual quest with my teacher. I took a year and a half off the beginning of my journey to reflect on my life and explore the landscape of my inner world. It was a rocky, unforgiving place at first (most of us are willing to forgive others before ourselves). But over time, I gained the skills and tools to shift my own reality (and that of others) — from the inside out.
Personally, I'M TIRED of seeing wonderful – no – fabulously awesome people living mediocre lives fulfilling other people's dreams rather than creating unlimited abundance (of all kinds), amazing success in their business, truly loving relationships, and true happiness in every direction.
So what are you waiting for? Don't let the cosmic two-by-four hit you upside the head! (you know…when life whacks you on the head so you can wake up, take action, and finally change?) Today you can take control of the only thing you CAN take control of – YOU! So please join us for this heart-opening event.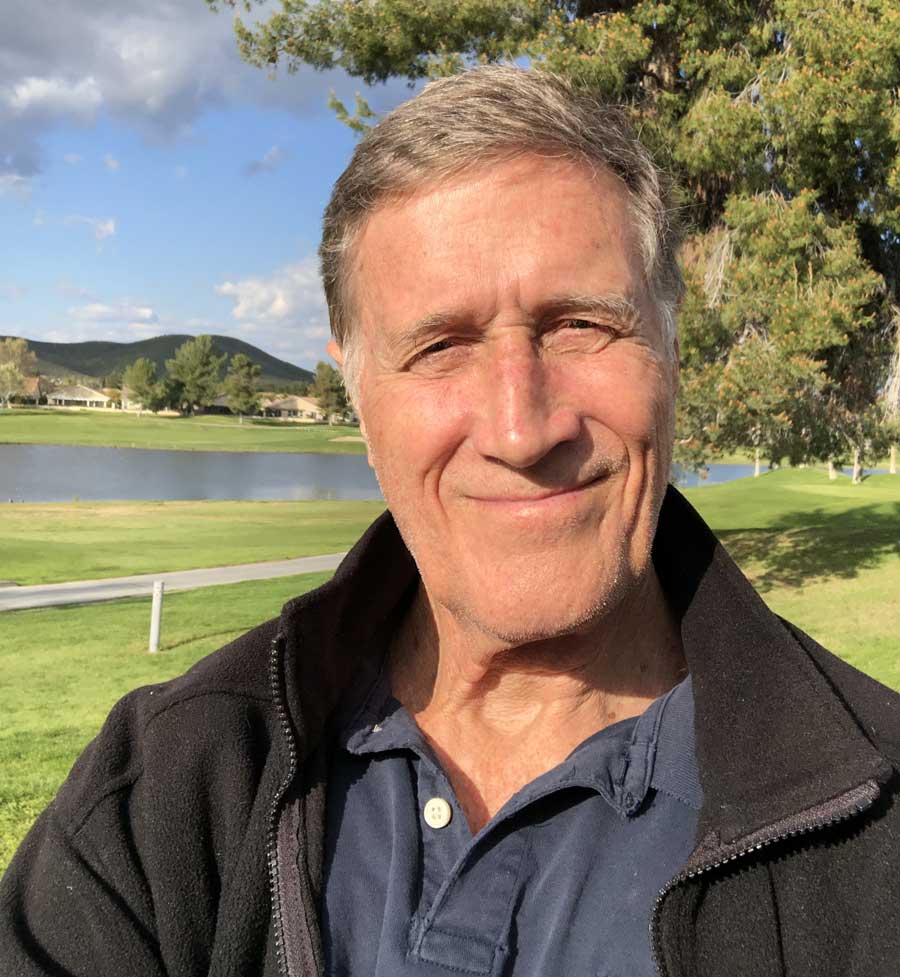 Brandt Morgan
In the summer of 1995, when I asked don Miguel Ruiz how to deepen my spiritual path, he fixed me with eyes like deep, dark pools for about 30 seconds and announced flatly, "You have too many opinions. And they are the wrong ones!"
I was shocked. Up until then, I had thought my opinions were part of my personal integrity. Miguel explained that I had too many judgments, too many negative attitudes, too many false beliefs that were making my life miserable.
"You have to learn to take the power out of the opinions," he insisted.
Up until then, I hadn't even realized I was making my life miserable, but it didn't take much reflection to realize that it was true. I had to agree that almost every area of my life could use an overhaul.
I spent most of the next 10 years working with Miguel, "taking the power out of the opinions" — noticing my judgments and beliefs, learning how to forgive myself and others, practicing self-love and compassion and finally beginning to teach Toltec Wisdom myself.
For the past two decades, I have been busy helping other people "take the power out of the opinions," doing private coaching, workshops and retreats in the US, Canada, Mexico and Europe.
My greatest joy is in watching people light up when they begin to remember the truth of who they are — the truth that lies like a great ocean of love and joy beneath the drama of our daily lives.
We are all born whole and complete. We just forget who we are as we're taught who we are supposed to be. But by activating our own innate awareness, we can transform the old stories that keep us imprisoned and free ourselves to live with more peace, joy and abundance than ever before.
How about joining us to take some power out of your opinions?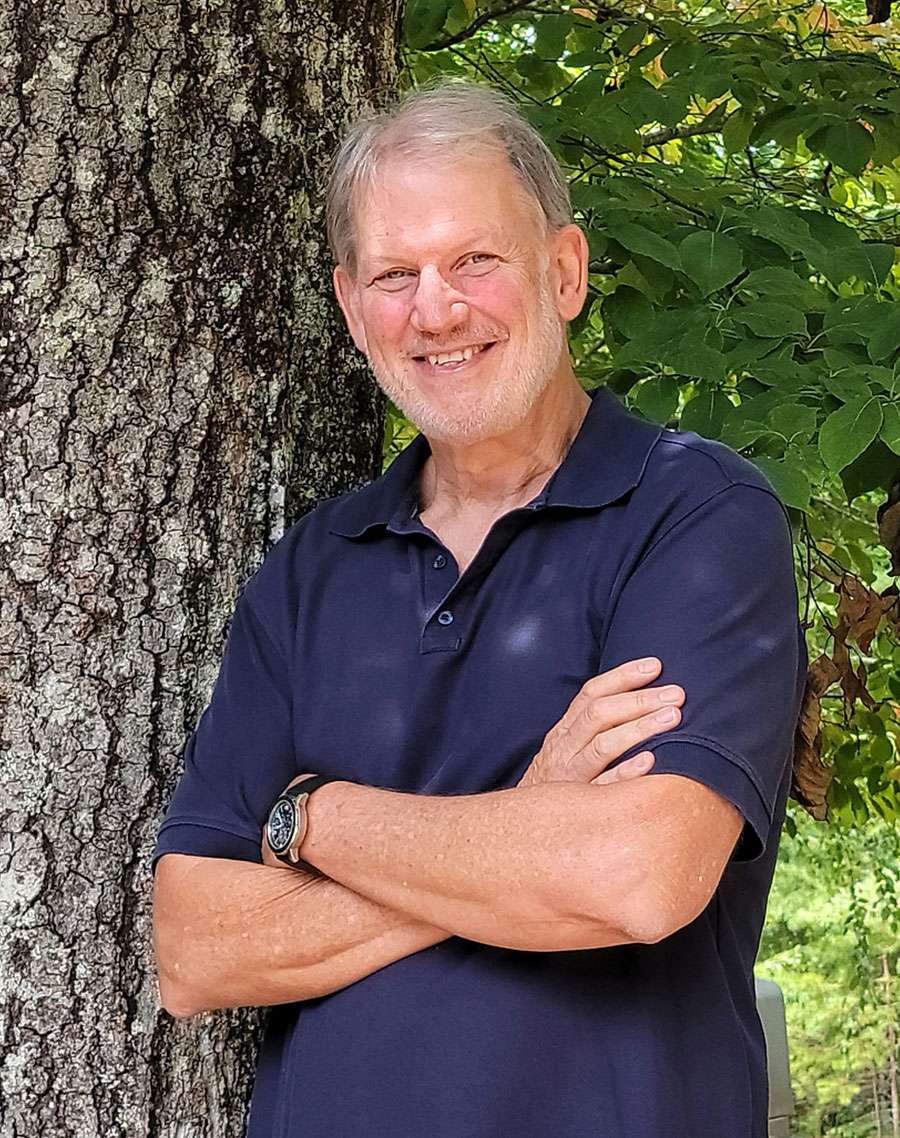 Leo van Warmerdam
I first met Don Miguel Ruiz back in 1994 and slowly started exploring his teachings.  At that time I was unhappy in my life and searching for answers by reading lots and lots of self help and spirituality books.  I wanted to change my life, but I didn't know how. I was desperate to know why I couldn't make things "work" for me in my life, career, relationships, etc.
After couple of years of training with don Miguel I was compelled to go on one of his five day Power Journey retreats to Teotihuacan, Mexico.  This immersion experience blew my mind.  I left that retreat in a state of bliss and peacefulness that I had forgotten could exist. I came home committed to make that state my normal everyday life, instead of the confused and unhappy state I was living in.
A year after my first trip with don Miguel to Mexico I went on a second 5 day retreat he was leading to Teotihuacan. This trip was completely different for me than my first, and transformational in a much deeper way than my first retreat.  Over the next 6 months I had many insights into myself and how my agreements and domestication were holding me stuck into a way of life that I had not been aware I was creating for myself.
I went on to work with don Miguel for the next 10 years.  I diligently practiced the Toltec teachings and many other of his tools and techniques to unburden ourselves from our "old" way of being.  My experience of life was slowly and constantly getting better and I was finally happy, no matter what circumstances life was throwing at me.
During that time I started teaching others the basic principles that don Miguel had shared with us. The Toltec path has become a natural part of my life and daily practice and interactions. Now, no matter what's happening in daily life, I'm living that peaceful, happy life daily that I was seeking – and I'm truly grateful!  And I wish the same for you – so please join us for this special event!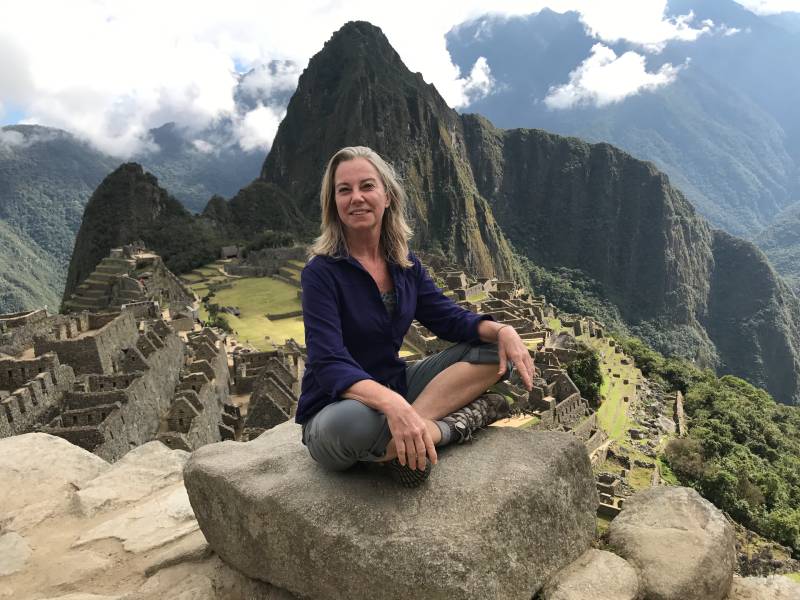 Eva Charlotte Larsson Ruiz
In my late teens, I had a vision. I knew that one day I'd walk into a room and a Spiritual Master would "recognize" me. I knew that I'd be living with him as a partner, and that he'd guide me to personal freedom and spiritual awakening. It was exciting. I couldn't wait!
But wait is exactly what I had to do… it'd take more than 25 years, before this came true… and I had long forgotten about it.
I'd done so much inner work, as well as shifting careers. I walked away from success, started and ended personal relationships, had life changing (and nearly life-ending) situations, "walked through fires," and so much more. My life had shifted from meaningless and miserable, to contentment and happiness… and yet, I was oblivious to many habits and behaviors still lurking within.
Even though my life was now inspiring and fun, I still felt as if I was living in "a bubble," a fishbowl if you like. I knew intuitively that the freedom I longed for, laid beyond this bubble… but how to get there? It was a mystery and no teaching or modality had given me the answer, yet.
And then it happened… I "randomly" met don Miguel Ruiz while traveling to Mexico. He walked up to me and said "Where have you been… I've been calling you? You're now my apprentice, come to Vegas."  And so, it began. I ended up living with Miguel for 8+ years, managing his business and traveling across the world; teaching, speaking and leading retreats.
I thought I'd travel the globe, but instead I explored the inner world of Eva Charlotte. It was not always a pleasant journey, but it was deeply rewarding. An inner peace, stillness and wisdom started to emerge… the change was profound, and I'm eternally grateful.
So what about YOU? Are you ready to claim your own power, the force that comes from the depth of your being, accompanied by an intelligence that far bypasses the knowledge of the human mind? This is your innate birthright, but it's up to you, to remember.
If you're ready to remember, I hope you'll join us.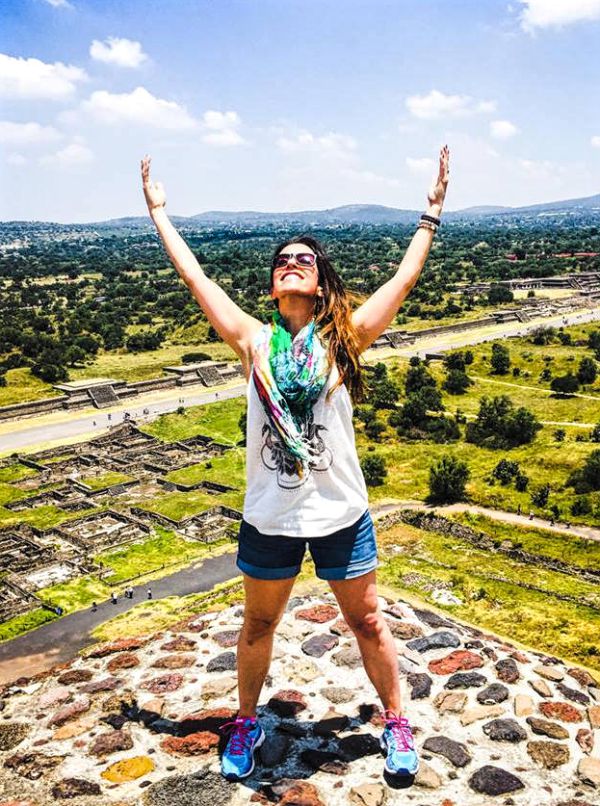 Melanie Scott
Some people come to the personal development path willingly. Me? Not exactly … I arrived kicking and screaming (with lots of crying, too).
In a matter of minutes some 10 years ago, my life imploded. My marriage ended. I moved. Many of my friendships ended, also. And with all of this rapid change, I was a complete mess. Unable to eat, focus, or know what to do next, I knew I needed help, and fast.
And that's when it happened! Someone in my inner circle gave me a recommendation to work with one of don Miguel Ruiz's apprentices. And with that also came a copy of his NY Times best-selling book. I quickly read it cover to cover, highlighting key words until I realized I had highlighted nearly the entire book!
Before long, I was not only reading some of his other books, but I was also headed on a spiritual journey to the sacred site of Teotihuacán, Mexico with my teacher. Little did I know that my life would never be the same again …
I arrived home from Mexico with a feeling that life as I knew it would never be the same again. And, I was right. I began to look at life as a mirror. Reflections of the places where I was holding on too tight, unnecessarily judging, and living from suffering instead of from surplus. Before long, I was on a deep inward exploration to clean my mind, rebirth my heart, and live from love.
Along the way, I discovered that I was ready to create a whole new identity for myself, while making transformation the focus of every aspect of my life. I did just that. I left my career as a business lawyer, dedicated my energy day and night to learning the business side of transformation, and became a certified coach.
Since 2015, I've helped countless people bring the teachings of the Toltec tradition to their own lives, watching them shift in the most beautiful ways. Blending my years of experience consulting clients as a business lawyer with all of the self awareness tools I learned through studying the Toltec path, has been a wild, potent adventure. I love it so much …
I can't wait to see all of the magic that unfolds for you in this powerful event! So do join us.
Meet Your Event Guides & Staff Members!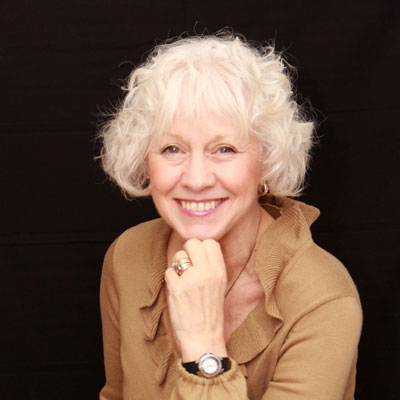 Glenda van Koot – Event Concierge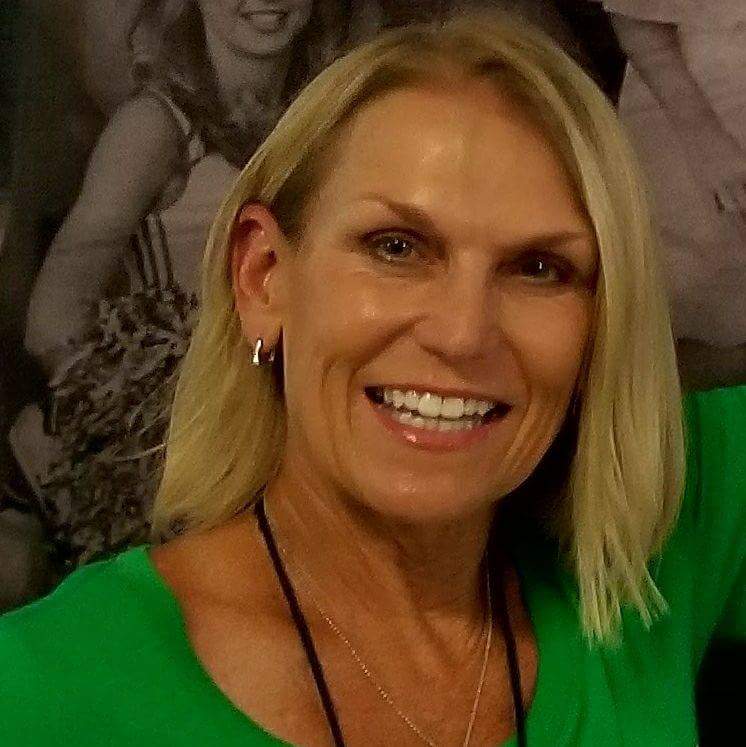 Sandi Lake – Event Concierge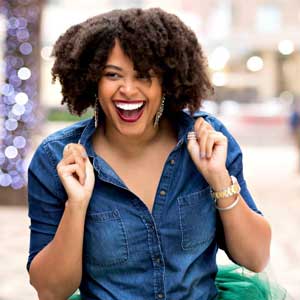 Colet Williams – Social Media Maven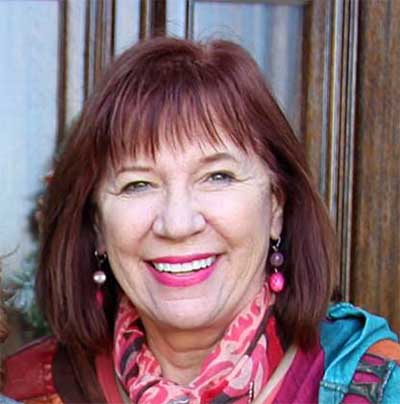 Linda Schwader – Business & Life Strategist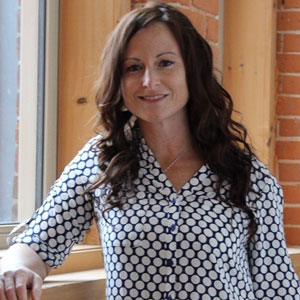 Mel Ireton – Office Manager, Director of Customer Happiness & Programs Expert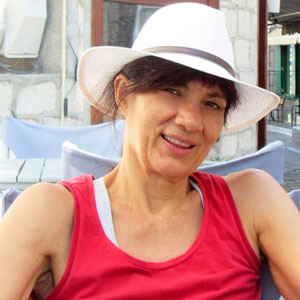 Niki Orietas – Customer Service & Toltec Teacher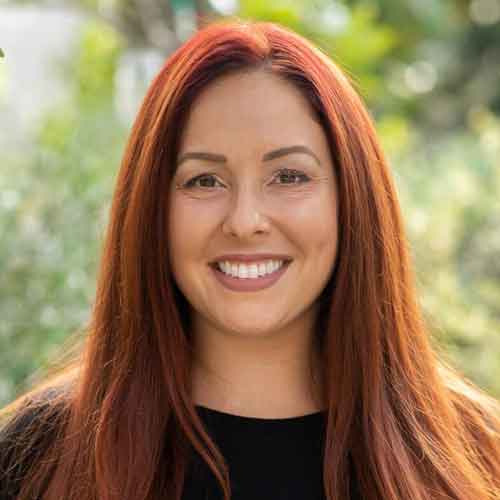 Leslie Field – Customer Service & Programs Expert