Planning a retreat is one thing.  Planning a successful retreat?  That is a whole other thing. 
Even the best planners can be rocked by the retreat blues when their transformational offering doesn't turn the profit they had anticipated.  Equally as bad, if something goes wrong on your retreat, suddenly a highly anticipated event can turn into one huge disappointment for both you and your participants.
This is why being strategic about your retreat planning is critical.  Not just about your spending and budgeting, but also your marketing.  Every little detail should be an offshoot of an overall success strategy.
The thing about strategy is it takes time, education & patience to develop.  It's not something you just pluck out of thin air over night (although, wouldn't that be nice!)  Rather, like a well-built machine, strategy is fueled by good intention, careful thought, and a heap of business savvy best learned from a been there, done that mentor.
Time and time again, we see retreat leaders putting together transformational offerings without a solid strategy in place.  Retreats planned without having a customer list to sell to.  Destinations selected that don't have any resonance with the theme of the journey.  Pricing that permits a small profit, at best, if all goes perfectly planned. 
This gets us riled up and raring to go – as nothing breaks our hearts more than seeing retreat leaders struggle with reaping the success they deserve.
Luckily, we've planned, managed, and run over 1000 retreats as a collective at Wanderlust Entrepreneur – making us true experts at retreat strategy and marketing.
We're happy to say we've done the grunt work for you and figured out the secrets to planning a successful retreat.  And, we're generous about sharing what we know with the world.  There's truly no other way to be.
If you're a retreat leader or aspiring retreat leader who wants the insider scoop on the in's and out's of how to plan a successful retreat, these three tips are for you:
#1: Define what success means to you
Everyone has a different definition of what it means to plan a successful retreat.  For some, money is the biggest driving factor.  For others, how well the retreat delivers on its transformational promise is the thing that matters most.  And yet for another group of peeps, it's a combination of the two.
Regardless of which category you fall in, the thing to keep in mind here is to get crystal clear on what matters most to you.  If your retreat was successful, what would that look like to you?  What tangible outcomes would result?
You want to spend time feeling into this before you take any steps to plan your retreat.  After-all, if you don't have a clear goal in mind, you'll be planning your retreat without a success target to anchor every step you take.  That's the last thing you want to do.
It's also important to stay away from the comparison game – comparing yourself to other transformational leaders and putting pressure on yourself to mimic their results.  Everyone is on their own journey with different circumstances, desires, and details driving their businesses.  When you start comparing your success and goals to others, you take your attention away from where it belongs, on you. 
Only you know what's the best achievable result for you.  So, take your time and get clear on exactly what feels right for your business.  Then, return to this goal again and again, never straying far from your idea of success.  The tighter your focus, the more likely you are to achieve what you set out to do in the first place.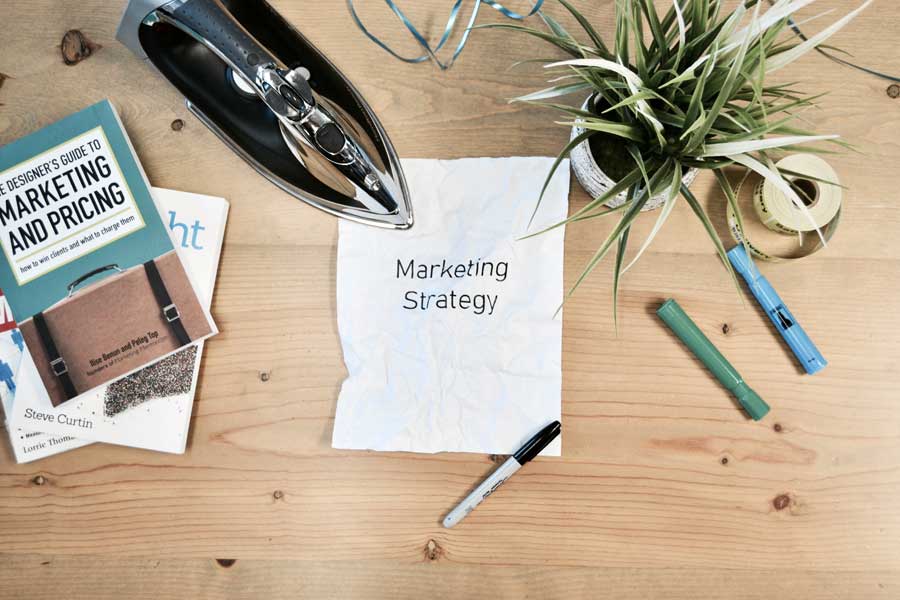 #2: Market, don't advertise
Advertising your retreat is like flushing hard-earned dollars (or whatever your currency is) down the toilet.  We're not exaggerating, folks. 
People who don't know, like and trust you are VERY unlikely to sign up for your retreat.  Why?  Because a retreat is an intimate, vulnerable experience – and most people don't feel comfortable surrendering their control and traveling with someone they don't know (especially internationally).  You may get a few sign ups here and there from random people, but this is no way to fill up a retreat and it is NOT how to plan a successful retreat! 
Whatever you do, do NOT advertise your retreat to cold traffic (people who don't know you) on Facebook or through boosted posts.  This does not work.  Not now.  Not ever.  It is a complete waste and a dead-end trap that all too many retreat leaders fall into.
Even worse, people who think they will advertise their retreat to someone else's customer list are no better off.  The folks on that list don't know you, your philosophies or teachings.  Those people are on that list because they like the person who's list it is.  Whatever you do, don't rely on borrowing someone else's people and thinking they'll like what you're offering.  This doesn't work well in general, either.
Instead, the best thing is to market your retreat to people who are already sold on you.  This means building a customer list all year long and then promoting your retreat to these people when it's the right time.  This takes the grunt work out of convincing people you know what you're talking about.  Having already "won" them over, they are way more likely to go on your retreat without any fuss.  Yay!
#3: Think beyond your first (or next) retreat
The third tip for planning a successful retreat is to think beyond it.  Yes, your upcoming retreat is incredibly exciting and taking up a lot of your attention.  And, you don't want to lose sight of the bigger picture.
Take a moment and ask yourself how this retreat fits in the overall picture of your business.  Where does it land?
We often see retreat leaders getting sucked into the nitty gritty details of retreat planning, neglecting their larger vision.  You don't want to do that.
Your retreat is one step on a multi-dimensional transformational journey for your people.  You best serve them when you give them a chance to transform again and again.  So, dive beyond your retreat, get clear on what will come after it, and keep it in mind when you're doing your planning.
Why?  Because the most successful retreat businesses have a clear trajectory of diverse offerings for their peeps and keep them coming.
For example, having a post-retreat follow up program is a great way to continue to serve your people when your retreat comes to an end while keeping your bank account filling up.  It's also a natural transition – taking people from one step to another rather than offering something else later that isn't directly linked to what happened on your retreat.
Imagine coming home from your retreat with 10 people signed up for a 3-month follow-up program that will net you another $30,000 on top of the money you made on your retreat.  That's the kind of thing that can happen when you implement this strategy.  Woot!
You're so ready for that, aren't you?  If it's a "yes," keep following us, and we will show you the way.
PS: Just in case you are looking for an excellent step-by-step checklist for your retreat planning, we have a 5-page comprehensive list that is simply life-saving! You can get all the details here.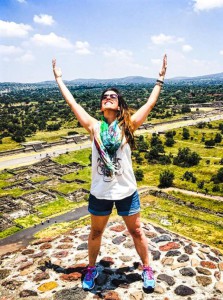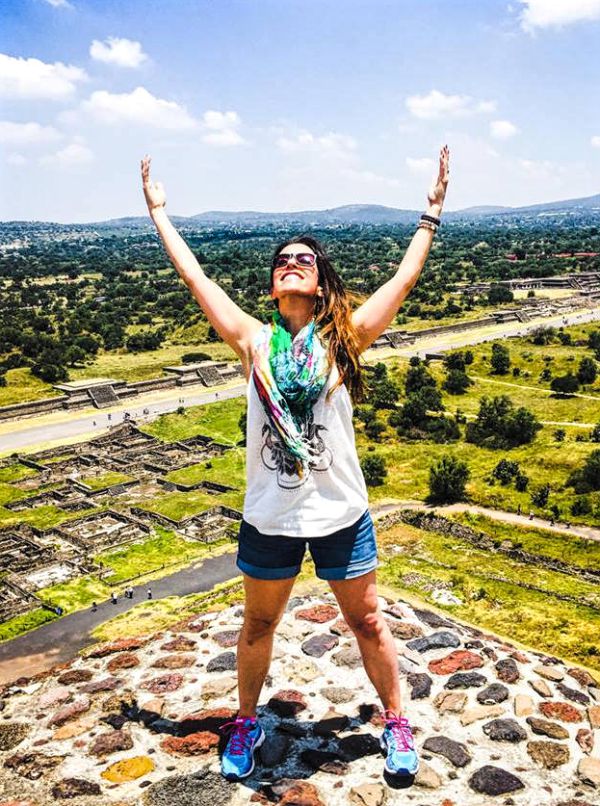 To your wanderlust life & business,
Melanie Scott, Retreat Blueprint Coach @ Retreat Blueprint Program
As a self-proclaimed retreat-junkie, Melanie knows firsthand the power and transformation of traveling with a group of like-minded people who are ready to dive deep into themselves.  It's pure magic! 
Melanie has planned, co-facilitated and attended dozens of retreats all over the world and is beyond excited to help other retreat enthusiasts do the same.  As a Retreat Blueprint Business Coach & Copywriter, Melanie specializes in helping retreat peeps crank up their businesses & add sparkle to their offerings so they shine to the cosmos and back.