If you're tired of website shame and are ready to revamp your website branding so you can attract more clients, grow your business faster, and bring in the money you deserve – then join us for a very intimate "get 'er done" implementation weekend.
Are you having trouble filling your programs, client calendar or retreats due to a lackluster website and boiled chicken messaging dragging your business down?
Are you tired of your passion and value somehow getting lost in translation?
If you answered YES and it's breaking your heart to feel so overlooked and ignored when you have SO much to offer your clients…
…then this fun, intensive, implementation workshop was designed especially with YOU in mind.
Join me and my awesome BFF Kerrianne Cartmer-Edwards in the gorgeous North Georgia mountains (at my home y'all!) for an unmissable, one-stop weekend intensive that PROMISES…
By the end of this weekend you'll walk away with the following things DONE:
Kerrianne is absolutely brilliant. She was a joy to work with and it was so much fun. Within the first moments of working with Kerrianne she began radically upleveling my core message and style, then began nailing down the look, tone and feel of my entire brand… her attention to detail is second to none. She was totally committed to my success and her energy and enthusiasm never wavered. It was amazing!
Julie Henderson
Z Your unique, client-attracting MESSAGE that grabs attention, immediately tells people what's in it for them and gets them super-excited to know more.
Z Your BRAND PERSONALITY that sparks recognition, builds trust and quickly establishes connection with like-minded clients you LOVE (and who adore YOU back).
Z HOMEPAGE COPY that sparkles with personality and energy, bringing your message to life, captivating the hearts and minds of your ideal clients, and building their desire for what you're offering.
Z Your well-structured, irresistible OFFER that makes it SO easy for people to say 'Yes!' to getting the help and support they want (and need) from you.
Z Drop-dead gorgeous BRAND COLORS that tell your story, showcase your personality, and create an instantly recognizable look and feel that stands OUT from the crowd.
Z Your PURPOSE re-energized and fully integrated with your business—uplifting your mojo, dissolving resistance, and opening a clear pathway to your most effortless, fun and authentic dream business.
Z PLUS, your stunning new custom branded WEBSITE HEADER in the works, that positions you as a leader in your field, creates a knock-out 1st impression, and skyrockets your credibility from the first moment people lay eyes on you.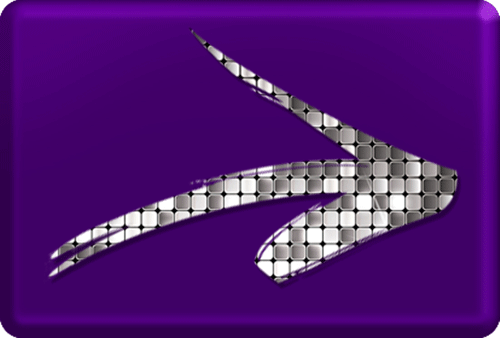 Yes, we said DONE.

Not thought about.

Not brainstormed.

Not ball park idea-ed.

D.O.N.E.

And we are ONLY INVITING TEN PEOPLE max for this VERY intimate and special event!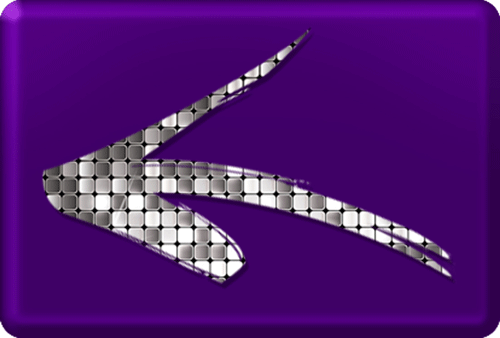 This is NOT about adding yet ONE MORE THING to your endless to-do list.
This IS about you enjoying two full, distraction-free days focused on up-leveling your business NOW— alongside two top marketing experts giving you step-by-step, hands-on marketing and branding advice exactly when and where you need it.
Sheri, should I come to this event?
The answer is YES if you…
Are serious about designing a business brand on your website that FEEDS YOUR SOUL, highlights your fabulous gifts, and expresses who you really are…
Are able to sit down with us and focus on YOU and YOUR SERVICES, products, and client and coaching programs in a way that makes you proud of what you offer…
You know you need to UPGRADE the way you are putting yourself forward in the world and that what you currently have is holding you back from making the income you could be making…
And you're ready to take the ACTION and TIME necessary to get the job done so you can ask for the money you're worth in your business!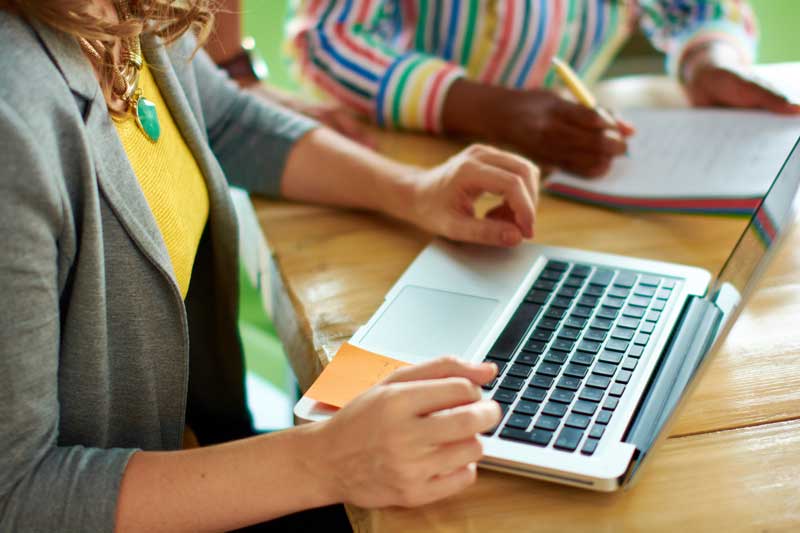 And the answer is NO if you…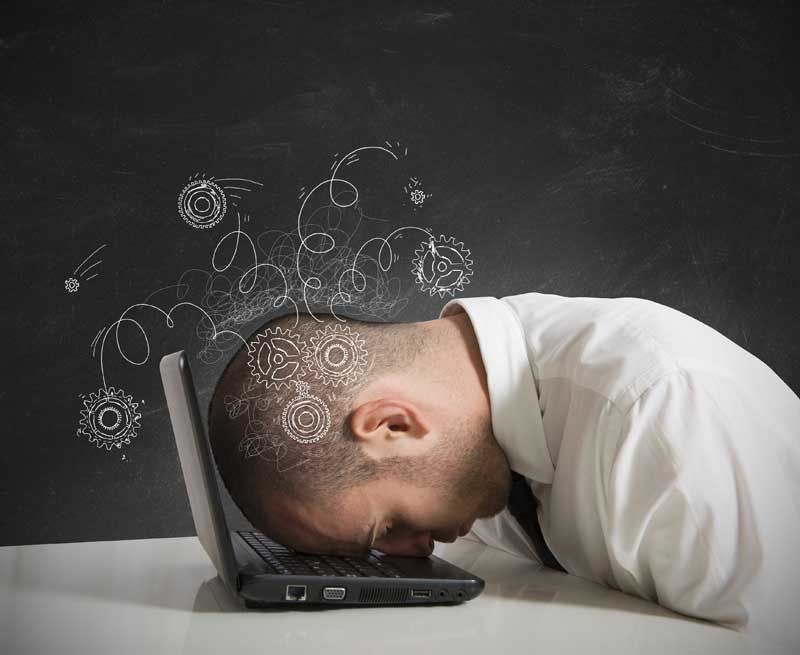 You don't have that fire in your belly for sharing your PASSION and PURPOSE in a HUGE way…
You allow every EXCUSE and TECHNICAL ISSUE stop you from doing what you need to do to succeed…
And if you just want someone else to do EVERYTHING for you without taking responsibility for your own AWESOME creation!
What's Included in the Event Package?
A Pre-Weekend Group Set-up Call
We'll have you pull together the materials you need to bring to the weekend so starting Saturday morning we can dive in and get work DONE. Kerrianne and Sheri will be working with you with co-creating your copy, design, colors, and message. By the end of the weekend you'll have all the text you need for your website (homepage, bio, offers) PLUS your rockin' new header will come shortly after the weekend is over.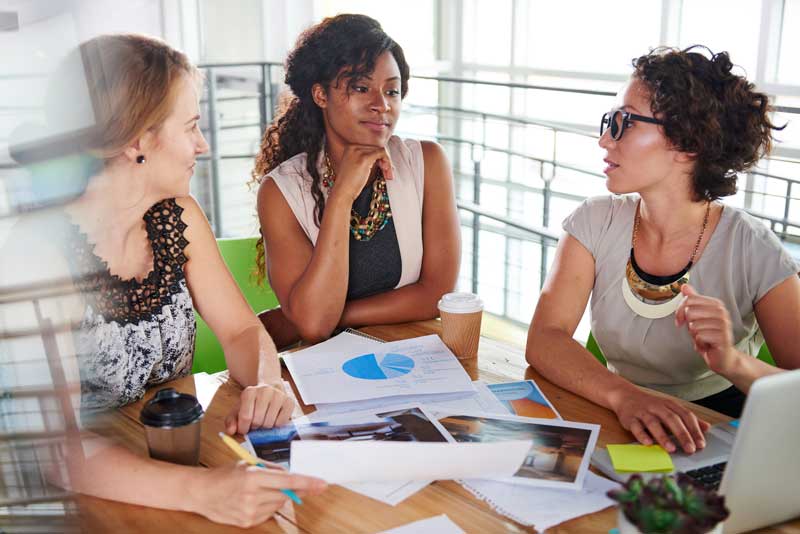 Delicious Food in a Comfy Atmosphere 
We'll be working in Sheri's dining room at her house and we'll be including a yummy lunch on both Saturday and Sunday as well as dinner both nights. Her home overlooks the mountains and the vistas are stunning. We'll be able to sit out on the deck, breathe the fresh fall mountain air, and have a clear mind and heart to get the job done. There will be plenty of time to connect, have fun, talk about our businesses, and get work completed. What a great feeling to walk away with your website finished!!
Now you might be asking, what's the tuition?
Kerrianne charges upwards of 20K for her complete branding packages AND Sheri's VIP coaching packages start at $7500 USD.
So any way you look at it – this weekend is an absolute steal at ONLY $2997 USD. (And yes! Payment plans are available.)
If you've been putting off working on your website, if you are suffering from website shame or if people simply can't tell what the heck you do or offer from your website – you need to join us!
"Success means never letting the competition define you. Instead you have to define yourself based on a point of view you care deeply about."
~Tom Chappell
I recommend you arrive mid-day into Atlanta on Friday November 9th. We'll be having dinner together on Friday night to set the tone for our two deep dive intensive get 'er done days. It takes one hour and 45 minutes to get to my home from there. You can also fly into Chattanooga if that is better for you. Most flights to Chattanooga tend to fly through Atlanta so often it is not worth it. But it's worth checking to see if that airport is more convenient for you since it is only an hour and 10 minutes from my home.
If you depart Atlanta by 3pm you will be able to avoid the bulk of the weekend traffic leaving the city. It is also best to fly home mid-day on Monday November 12th. That leaves you time to drive down to the city and be at the airport two hours before your flight.
Since other folks will be also flying in, you might be able to share a ride with someone to my home. I recommend renting a car and enjoying the ride up to the mountains.
As far as accommodations go you can either stay in a local hotel like the Best Western Ellijay (very basic) or consider sharing a cabin with someone in the group and get a place on AirBnB.  They have several bedrooms normally and are so fun to stay in! Make sure you stay within 10-15 minutes of my home address so that you can get to my house in a jiffy. You can get a cute cabin/house with a couple for bedrooms from $99 a night to $175 on average.
PS: You'll need to bring a journal or a pad and your laptop! This is critical.
An intensive with Sheri is indeed that, encompassing gentleness, exquisite pacing, respect, and challenge, with an impact that can shatter the world as you know it. The interaction was as or possibly more important than the concepts being taught.
My "aha" moment came when I could see clearly that I had been trying to get out of a stuck place using the same structure that had led me into being stuck.
Questioning everything, being able to see and accept that the old foundation and framework are ultimately limiting, even though they have felt safe, was one of the key pieces of wisdom that I left with. Thank you, Sheri.
Sandra
Q: What if I actually need Webmaster help for my website?
We recommend our beloved Theresa Kibler, my personal Webmaster (for over a decade) and professional Website Developer. She has special packages at the ready that are extremely reasonable IF you have all your text, header, colors and everything done to populate your website (which you will have!). What makes website construction expensive is when you are looking to the Webmaster for design time – and you are not going to need that.
Q: Tell me again what is included in this weekend so I'm clear?
This is a done-with-you weekend. We'll be working with you to co-write the copy you need for your homepage, bio, and offer pages. Sheri and Kerrianne will be editing with you so that you have copy that expresses who you are, what you do, and how you can help others in a way that let's them know that YOU are the person for them.
Kerrianne will be helping you choose the website colors that express you in the most authentic way.
You will be receiving a beautiful website header post implementation weekend from Kerrianne. She will be working on everyone's headers and so you need to give her a few weeks to get that to you.
We will be including lunch and dinner on both Saturday and Sunday at Sheri's home.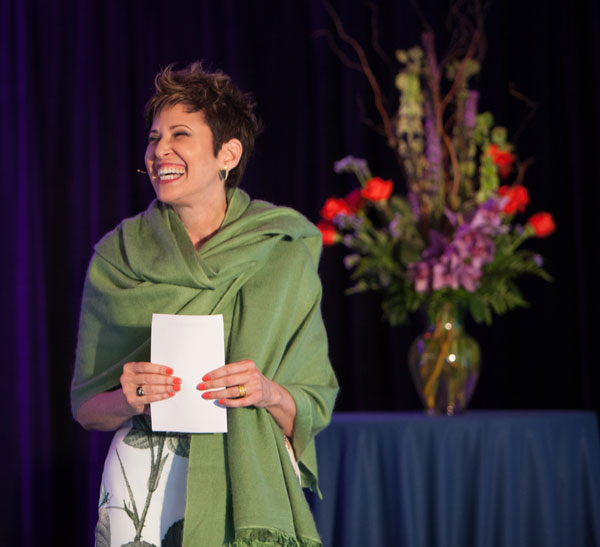 Dr Sheri Rosenthal is known as one of the most sought after retreat and business strategists for coaches, speakers, and authors — and is the owner of Journeys of the Spirit Travel®, a boutique agency specializing in the planning and management of group travel.
Through her Wanderlust Entrepreneur Community and her signature course, The Retreat Blueprint Program, she has taught thousands of facilitators how to design exceptional retreats that allow them stand out in their niche.
She loves teaching and helping her heart-centered entrepreneurs fulfill their purpose and dreams while adding serious income to their bottom line!
Little-known facts: Sheri actually never wanted to be a doctor – she wanted to be an architect and actually designed her website and all the sales pages that she uses in her business.
Kerrianne Cartmer-Edwards is the founder of Unforgettable Impact brand consultancy, working with audacious entrepreneurs across the US, Canada, Australia and the UK.
Since 2008 she has helped hundreds of entrepreneurs to uplevel their impact, influence and income with a unique style, and message that perfectly expresses their values, attracts highly targeted clients, and delivers an utterly unforgettable experience.
Her favourite things include travel, music, dancing, champagne, red lipstick, and all things that sparkle—in no particular order.
Little-known facts: She has dived with sharks, walked across 1200 degree coals and even thrown herself out of a perfectly good airplane.