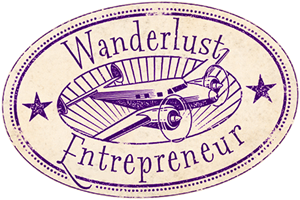 " When was the last time, you did something for the first time?" These words have shaped me into a spirited, adventurous and grounded individual.  They are the feeling of exploring a hidden cave in the eco-forest of Punta Cana, absorbing the beauty of the colour of the water, feeling as though the weight of the world had been lifted from my shoulders and as though I was alive again.  The realization that I could escape the barriers of anxiety, depression, heartbreak and loneliness and that the place I called home was not somewhere I was stuck.
Traveling is my therapy, in it I satisfied that inner longing to escape a small town- the curiosity of the unknown, and a rejuvenated feeling of being alive. I now have an exciting hunger for new adventure – It is a tool in my survival kit of life – which was previously stressful, painful and heavy. I had achieved great successes in my work life as a Director of a Men's Professional Soccer Team, but travelling, escaping, exploring – allowed me to discover the empath and nurturer inside – to leave wounds behind me and to follow my path, experience a sense of peace, and have the energy and drive to help others.
Being a part of Wanderlust Entrepreneur is an exciting adventure, I feel like I was preparing for – in fact, I started my wellness business after losing my job of 10 years in 2016 – I then became certified as a Yoga Teacher did some travelling, took a psychology course, actually had time to be a mom- oh and I also bought a MAC to do online yoga videos. I was scrambling to find something that would work, reaching for anything I thought might be it.  In 2017 I still had not done a yoga video, in fact I stopped teaching yoga and I was miserable at work.  Six months later I am part of a fabulous community of heart-based entrepreneurs.  Watching as you share ideas and helping you as you embark on your exciting adventure and follow your path. I now know why I bought that MAC! I am surrounded by amazing positive energy, and a fabulous team here at Wanderlust Entrepreneur and I am thrilled to pass that energy onto you!
My past experiences are now something I appreciate – as a Director of Operations and Professor I have practiced my skills to be able to help you with your successes.  Organizing Women's World Cup Soccer Events, Men's Professional Soccer Matches and exhibition for the likes of Rangers FC has provided me with a strong attention detail, the ability to manage multiple tasks and I am thrilled to be able to hone in on those skills to provide you with the best possible customer service and business operations.