If you're ready to get back to deeply transformational retreats and get the tips and tools critical for running a sold-out retreat safely, creatively, and lucratively – then join us for this interactive, roll-up-your-sleeves implementation event.
Let's face it, it's been a rough year for our retreat leaders – and for our retreat planners, travel professionals, and retreat venues too. So many in our community have been unable to run their retreats, which were a mainstay of their business and income.
But it's time to change that.
The truth is, after over a year of being stuck at home, people want to retreat, rejuvenate, go on an adventure, connect with like-minded people, and actually experience SOMETHING other than the same four walls every day.
So my question to you is this: Are you ready to give people what they're so deeply craving, and do so in a truly creative, thoughtful, and most importantly, safe way?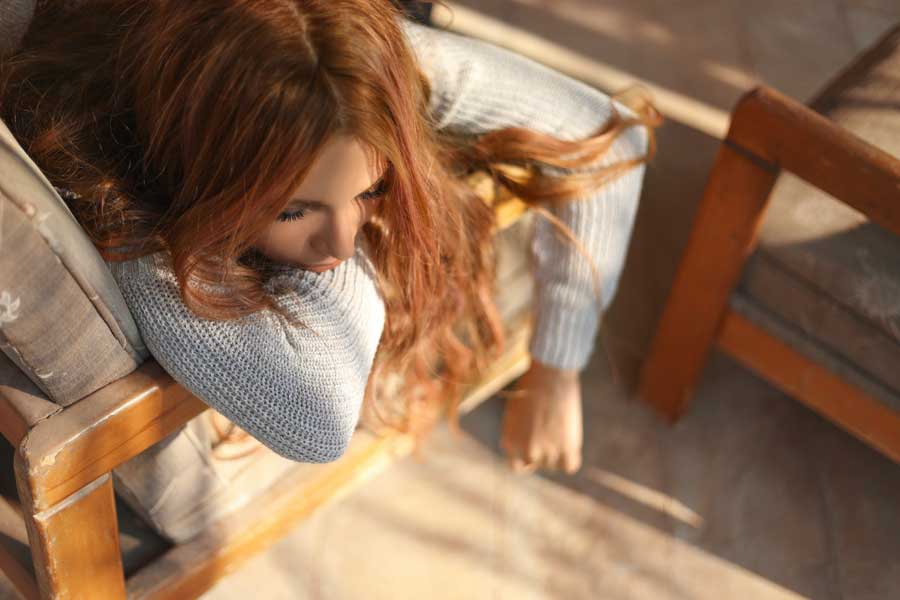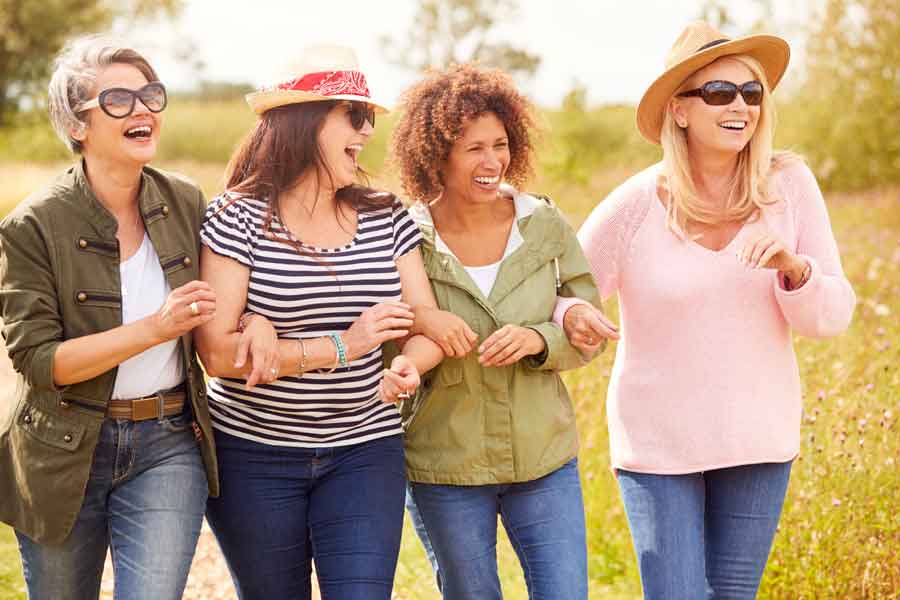 I hope so, because NOW is the time for you to be not just thinking about retreats – but actually planning one that is going to make you an awesome income AND help change the lives of your participants.
People need what you have to share, and they need it now!
It doesn't matter if you are a total newbie or an experienced retreat leader – it's critical that you take your creativity to the next level and get even more deeply experiential – because that's what folks are craving.
Since we know that retreats take a good 6-12 months to properly plan out and market – that already brings us to the end of this year and mid-way into next year.
PLUS: A lot of retreat venues are already booked out into the middle of next year, and retreats are filling fast!
The retreat rebound is already happening, and it's crazy.
That's why it's THE PERFECT TIME for learning new and nifty ninja tips and tools for running a lucrative retreat the right way – and that is EXACTLY what we're going to be doing in this 3-day virtual event and in our special post-event bonus sessions!
Retreat leaders! Did you know that….
Have NEVER made OVER $10k on a retreat!
Are uncertain about pricing their retreat & are worried about losing money
Are not sure how they are going to market & fill their retreat!
What am I going learn during this event Sheri?
DAY ONE 
We'll be diving into how to structure a retreat that is truly transformational and experiential and why this is so critical to achieve – especially in these post-pandemic times!
Today you will:
Get clear on WHO your retreats are for and WHAT problems they need you to solve on your retreat (there needs to be a definitive "promise" for your retreat – people don't buy generalities, they buy solutions!).
Understand why psychographics are MORE important than demographics if you want your retreat to sell (your retreat won't fill if your copy doesn't speak the language of your ideal client – they won't have confidence in you being able to help them).
Clearly define your "Unique Selling Proposition" – also known as your special marking sauce or mojo (and yes, everyone has one even you – it's the way you position your unique retreats in the marketplace!).
DAY TWO 
Choosing the proper location for your retreat and pricing properly are two BIG concerns that we'll be addressing. And once those issues are dealt with, you've got to promote your retreat, right?
Today you will:
Get the scoop on picking a LOCATION that matches the theme of your retreat so your event stands out from the crowd (not every retreat should be on the beach – it's key to choose a location that supports your topic!).
Understand how to properly PRICE your event (so you don't LOSE money) and how to calculate what to pay yourself to make the kind of money you deserve (this is the good part, right?) and identify what's been stopping you from creating lucrative retreats that make a proper income.
Learn our TOP TIPS for promoting and filling your retreat! (If it doesn't fill, you could lose your deposit and your shirt.)
And we'll cover education-based marketing strategies to help you build and market YOUR BUSINESS so you don't have to "advertise" your retreats to strangers. (You want to fill your retreats from YOUR list of peeps who know, like and trust you!)
DAY THREE 
We've got some heavy-duty but critically important subjects to cover today! Together we'll make sure you're well educated on retreat legalities so you can be well protected.
And we'll go over what to put in place so you make additional income from your retreats, as well as learning how to create a deliciously magnetic sales page that folks cannot resist!
Today you will:
Understand what kinds of insurance, legal forms, and cancellation policies you need to have in place to PROTECT yourself (this is critical right now with COVID cancellations, etc!).
Get clear on how to make EXTRA INCOME from monetizing your retreats with pre- and post-retreat programs (you can make $5k-50k extra by doing this, seriously)!
Learn what information belongs on your trip sales page (to sell your retreat and to protect you) because without a STELLAR retreat page – you'll have trouble selling your retreats (unless you're famous, of course!).
PLUS: We've Got KILLER BONUS Sessions For You!
Truth be told – I could not fit all the material I wanted to share with you into the first three days, so I decided to ADD IN surprise sessions on each of the four days after the main event! Enjoy!
DAY FOUR 
Today we've got TWO bonus training sessions for you! First you'll want to join us for "The 5 Critical Steps for Creating a 5 Figure Retreat" where we will be tying together the different concepts from the past 3 days into a clear and succinct summary!
Then we'll jump into "Keeping Your Peeps Safe & Sound" where we'll be talking about how to keep our participants healthy during our retreats as the pandemic moves along.
DAY SIX 
This session on "Dealing with "Oh Sh!t" Problems & People" is for our newbie and experienced retreat leaders who want to be prepared for ANY (crazy) situation that can happen on a retreat! And stuff happens – believe me! You won't want to miss this.
DAY SEVEN 
We are going to celebrate our time together with a ROCKING LIVESTREAM, where we'll be answering questions, doing coaching, and speaking with folks who have created some fabulous retreats! Bring your favorite beverage and come hang with us.
Sheri, is this event for me? The answer is YES if… 
♥​You're serious about getting back in the saddle and designing a transformational RETREAT that FEEDS YOUR SOUL, highlights your fabulous gifts, and expresses who you truly are…
♥You're able to take the time and focus on YOU and your retreat concept, so you can create an experiential event that makes you proud…
♥You know you need to UPGRADE the way you've been putting yourself out there and marketing your retreats because it's been holding you back from making the income you could be making…
♥And you're open-minded and ready to take the ACTION and TIME necessary to design a truly unique retreat that makes you stand out in your niche, creates life-time memories, and pays you the money you deserve!
Need to contact us? You can email us at awesomeness@wanderlustentrepreneur.com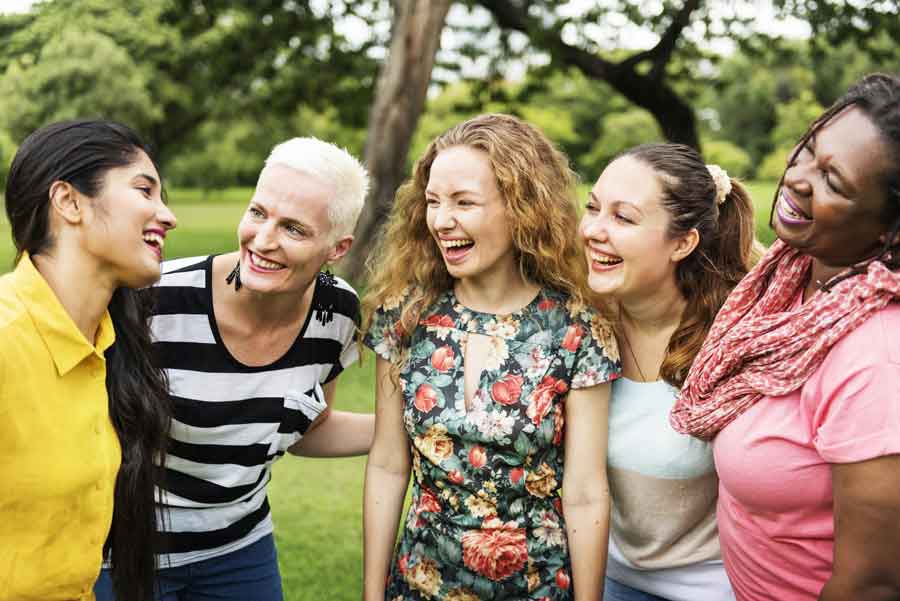 ♥You don't have that fire in your belly for sharing your PASSION and PURPOSE in a HUGE way through retreats…
♥You allow every EXCUSE and TECHNICAL ISSUE stop you from doing what you need to do to succeed…
♥You've been running retreats so long you don't think there's anything more you could LEARN to make your retreats stand out and you don't see the VALUE of doing so…
♥You're afraid to put yourself out there in a BIG WAY, to show up for your community who needs you, and serve them through these difficult times…
♥And if you aren't willing to GROW your retreat MARKETING SKILLS so that you can reach the people who are waiting for your help!
Now you might be asking, WHAT'S THE TUITION?
The tuition for the entire live event with all the replays is $297 USD!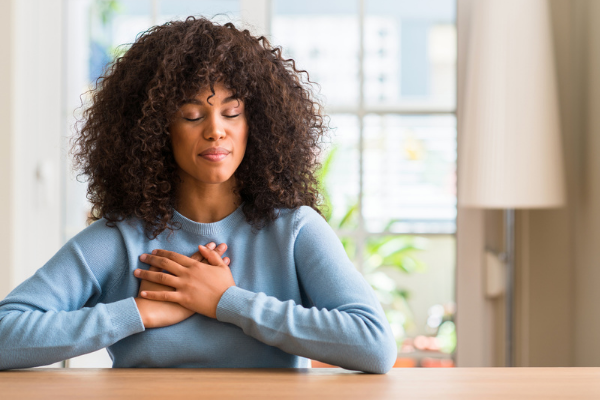 The world needs people who retreat from the world in order to see it more clearly.
~Patrick Shen
Q: What topics are you covering, Sheri?
You'll learn what you need to do NOW to run a retreat safely and get it marketed, FILLED, and making a profit!
We'll be diving into:
How to structure a retreat that's truly transformational AND experiential.
 How to get clear on WHO your retreats are for and WHAT problems they need you to solve.
 Why psychographics are MORE important than demographics if you want your retreat to fill.
 How to define your "Unique Selling Proposition" – or your special marking sauce so you stand out and sell out!
 Picking a stellar LOCATION that matches the theme of your retreat.
 How to properly PRICE your event (so you don't forget anything) and have an awesome profit.
 Our TOP tips and tools for promoting and filling your retreat.
 Education-based marketing strategies to help you build and market YOUR BUSINESS so you don't have to "advertise" your retreats to strangers.
 What kinds of insurance, legal forms, and cancellation policies you need to have in place PROTECT yourself.
 How to make EXTRA INCOME from monetizing your retreats.
 What information belongs on your trip SALES PAGE (to sell your retreat and to protect you).
PLUS! Bonus sessions on:
How to keep your participants SAFE and HEALTHY during your retreats as the pandemic moves along.
How to be prepared for "Oh Sh!t" problems and participants and the crazy situations that can happen on a retreat!
You CANNOT miss this event if you have plans to run a retreat this year or next.
Q: Sheri who is this event really for?
This is for you:
If you're just starting your business and you KNOW you have to be adding retreats to YOUR business model…
If you have a growing business and you realize NOW is the time to be running that retreat of your dreams…
If you've already run at least one retreat and you want to learn how to make them SELL-OUT and make MORE money…
If you know you want to PLAN and MANAGE retreats for others (maybe you're a travel professional, meeting or event planner)…
Then this is the PERFECT event for you!
Q: What if I'm just starting my business? Should I attend?
Absolutely YES! You'll learn a TON about building your business – and of course running your retreat. We'll teach you the shortcut for how to plan your retreat WHILE building your business and help you get clear on what to teach and who your tribe is. Around half of our group tends to be newbies. Please let us save you time, money and frustration that comes from blundering around trying to figure out how to do it right!
Q: I've run retreats before. Will this event help me?
Most definitely! If you want your retreats to be more lucrative, transformative and to sell-out faster, we'll help you identify what hasn't worked in the past and the crucial tweaks to uplevel your retreat design and webpage and your pricing, marketing and monetizing skills. We teach a mixture of beginning and advanced strategies in retreat planning and you'll walk away knowing how to create a WORLD-CLASS retreat and grow your retreat-worthy business so you can make a bigger impact and income.
Q: I'm a travel professional, event or meeting planner. Is this for me?
Oh yes! This event is perfect for travel professionals, agents, meeting and event planners and folks who want to plan retreats for others. That's because you will be surrounded by retreat leaders and you will see very clearly what their needs are and how you can serve them in the best way. Plus you will be able to do so much for your retreat leaders – you'll be able to help them create a great page that sells, price their retreat properly, help with their marketing and monetizing – all items that are going to make you more money than just getting a travel commission or just assisting them in managing their retreat. You'll be learning to do what my travel company, Journeys of the Spirit, has been doing since 2003. There is plenty of business out there and we are happy to help. We have lots of travel professionals as well as meeting planners at our events and in our program.
Q: If I've already taken the Retreat Blueprint or Retreats Made Easy is it worth coming to this event?
Sheri are we going to be learning anything different than in the course?
As you've already experienced, we love peeling back the curtain on how to create a TRUE transformational destination retreat. However, there's another level of experience that happens when you hear the teachings at a different time and in a different way. There's always more to learn (especially during this pandemic) and we're always updating our material to fit the times.
We're all about delivering jam-packed info, helping expand your mind to what's possible and cheer-leading you to reach your dreams and goals! So do join us – we'd love to have you!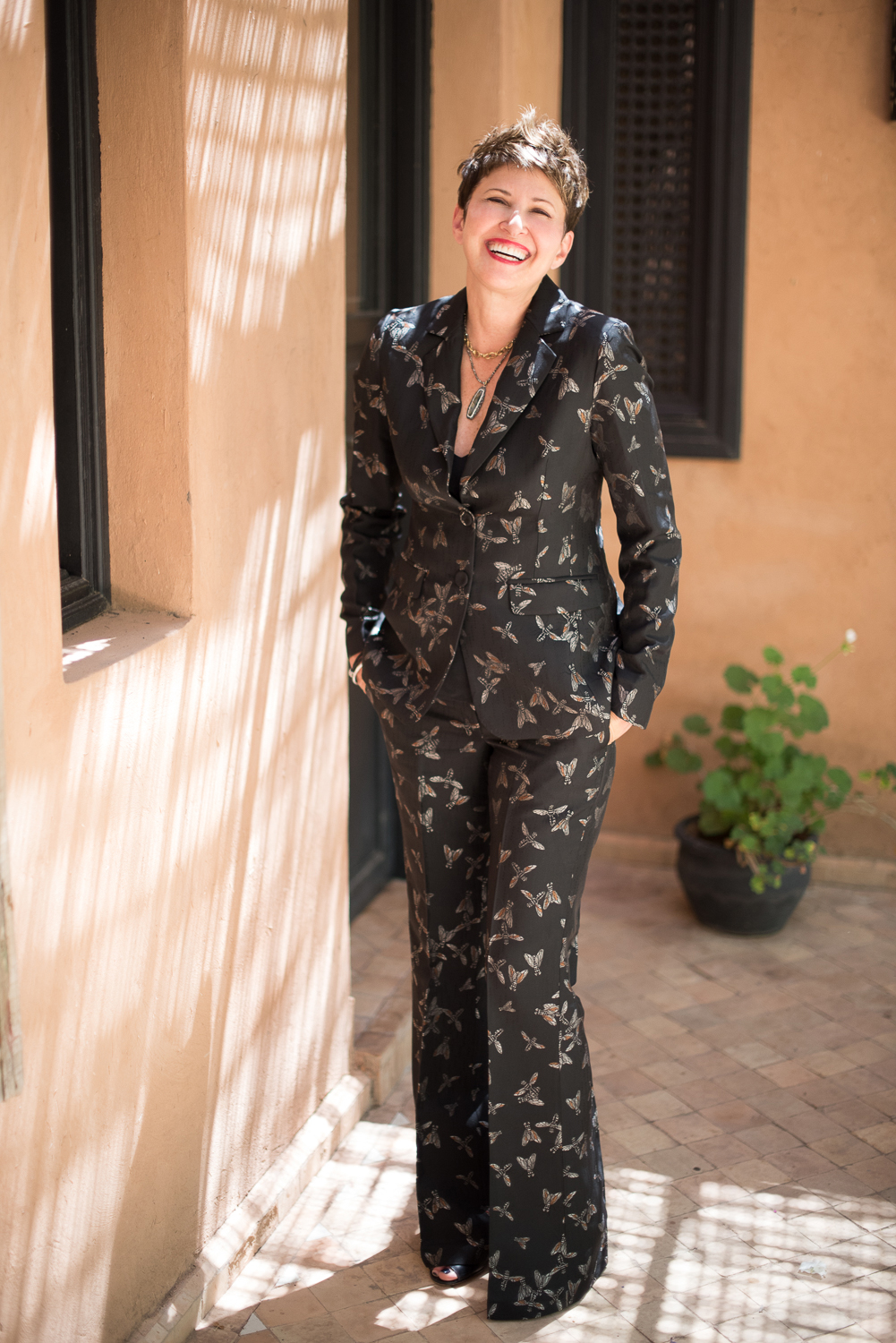 Hi! I'm Sheri Rosenthal and like many of you I'm a coach, author, speaker, and retreat leader.
After 18 years of practicing medicine and being trapped in an office, my biggest fantasy was creating a lifestyle that allowed me to travel, work, and live anywhere in the world. When I sold my practice, I felt like I could FINALLY create my dream life.
That was back in 1998 and after leaving medicine, I started studying and working for don Miguel Ruiz, author of The Four Agreements. I became a retreat junkie and in 2003, I created my own travel agency, Journeys of the Spirit® – a boutique travel agency specializing in experiential travel and transformational destination retreats.
In 2014 I created Wanderlust Entrepreneur, where I've taught thousands of passion-driven entrepreneurs how to design experiential transformational retreats through our online programs, and our live and virtual events (like this one).
In total, my team and I have been running both our own retreats, along with designing and co-marketing retreats for other facilitators for the past 20 years! So truly, there's NOTHING that we haven't seen in the business!
We want to TEACH YOU ALL our hard-earned secrets of the trade so that you can:
Design a retreat sales page that people can't resist signing up for….
Create your own retreats worldwide knowing that you aren't going to have to cancel because you can't fill them…
Feel confident about pricing your retreats properly so you don't lose money…
Keep your clients working with you after your retreat so you can make additional income and not have to hunt for new clients…
Know that you're protecting yourself legally while running your retreats!
You'll have the tools to create ANY retreat anywhere in the world or at home!
Copyright © 2021 Sheri A Rosenthal DPM Inc.