If you're ready to shed what's holding you back and tap into your inner guidance so you can call in your greatest vision, goals & projects for 2021, then join us for this deeply experiential virtual retreat to align your business & life with your soul's desires.
This is NOT your typical "strategic plan your year" event!
We all know that 2020 was…. well, nuts….
So are you ready and energized for 2021?
Yeah, if you're like most of us soul-led entrepreneurs, the answer is, not entirely.
It might be because you are still trying to absorb all the lessons, pivots and changes last year brought to your life, business, and even on our planet, before you can find clarity for this year.
You might be craving space for…
Integration. Unfolding. Trust. Surrender. 
Or maybe you're feeling excited and energized by all your inner and outer shifts but aren't sure what your next step is and you know that making the time to tune into your guidance will give you the direction and momentum you need.
Perhaps you're ready to…
Tune into your guides more deeply. Align with your own rhythms and cycles. Let the truth of your soul shine through.
We get it. Sheri's exhausted and Meghan's on fire – and both of us know the power of turning within to hear the messages from our soul, so we can refill our energy and flow into an action place that's just perfect right and unique for us.
So we're digging into our spiritual tool bag and pulling out our most powerful processes and activities that have been fueling our businesses and lives during these topsy-turvy times for this VERY SPECIAL event…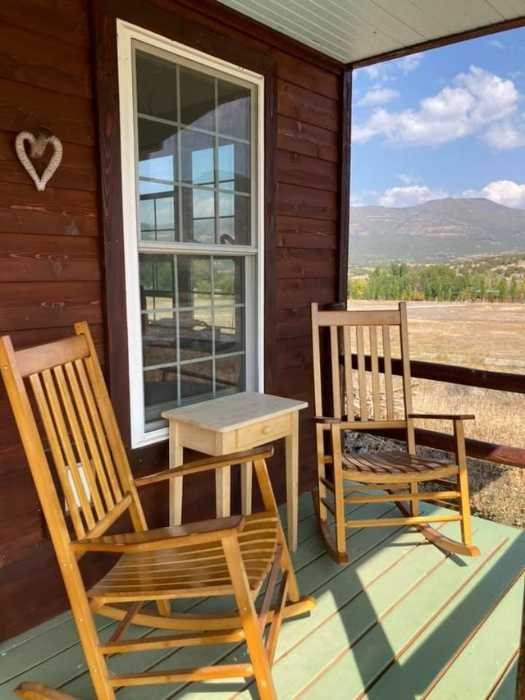 SOUL SEARCH 2021
3-day Live Virtual Retreat
with Meghan, Sheri, Brandt & the Wanderlust Team!
 ♥ There'll be Vision Walks, Fire Ceremonies, Shamanic Guided Meditations, Creative Art Projects, Journaling and more! ♥
By the end of our THREE spacious days together you'll:
CREATE AN LIFE & BUSINESS THAT'S IN ALIGNMENT WITH YOU
Meghan has guided me with great honesty, wisdom and insight to not only create a life and online business that's in alignment with ME, but also to open up and connect me more deeply to my own healing abilities, personal gifts and power.
By working with her, you get to cut to through the confusion, refine your message and expand your reach and impact. Boom!
Z Harmonize your business & life with soul-led inner guidance, restore your energy levels and get clear on what your heart is really asking for during these intense times.
Z Reignite your clarity, inner fire and mojo so you're ready to face 2021.
Z Call in your most powerful vision, goals & projects for this year with a Vision Walk.
Z Burn what you're ready to release and shed so that you're able to move forward with confidence with a shamanic fire ceremony.
Z Create a flexible and inspiring action plan for the coming months to guide your decisions and know what to focus on 
PLUS: Experience how to facilitate a deeply experiential virtual retreat so you can lead one of your own (if that calls to you!)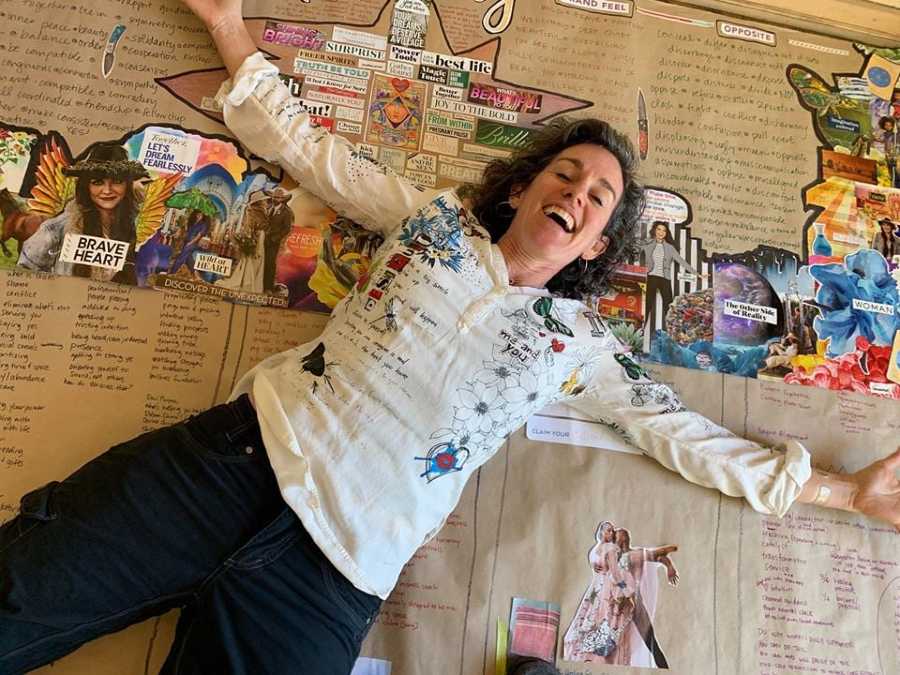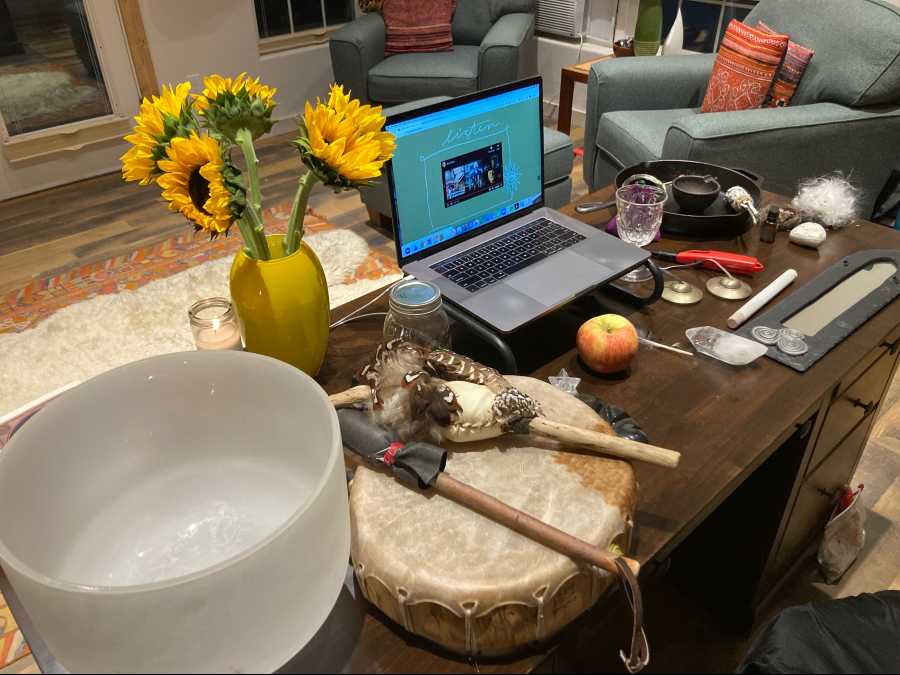 This is NOT a content-heavy, you'll-have-homework and more-to-do kind of event….
This IS about you enjoying three full, distraction-free days where you have time and space for reflection, integration and inspiration.
It's time for the soul-sourced creative planning and inner work that will truly make a difference on who you serve, how big an impact you make and what you offer this year from a juicy life-work blend.
Meghan, Sheri & Brandt will be sharing all the processes from their own spiritual training and mindset work as well as feedback, coaching and and advice exactly when and where you need it. Plus plenty of time for sharing in breakout groups!
Who is this event especially designed for?
soul-led entrepreneurs   ♡   transformational leaders   ♡   light bearers  ♡  light amplifiers   ♡   truth tellers   ♡   catalysts   ♡   connectors   ♡   communicators   ♡   channelers   ♡   healers   ♡   space holders   ♡   tear makers   ♡   feeling reflectors   ♡   certainty givers   ♡   seers   ♡   dreamers   ♡   mirrors   ♡   doubt releasers   ♡   coaches    ♡   possibility givers   ♡     between the worlds walkers   ♡   angel talkers   ♡    guide communicators   ♡    high self followers   ♡   spirit/world integrators    ♡    listeners  ♡   silver lining questers   ♡   glitter seekers    ♡   magic makers   ♡    permission givers   ♡   dream straddlers   ♡   miracle workers   ♡   shapeshifters   ♡   messengers   ♡   transformers    ♡  forgivers   ♡   acknowledgers   ♡   dream birthers   ♡    sacred space openers
This retreat-from-home is for you if you…
Would rather
follow your INTUITION than expert advice…
Use words like "soul," "my guides" or "inner knowing" more than makes most people comfortable 🙂
Are ready to do YOU and YOUR business in YOUR unique kind of quirky way…
And you're tired of wondering if you just need more ORGANIZATION or FOCUS or less SENSITIVITY to be truly successful (you don't! – we'll show you why)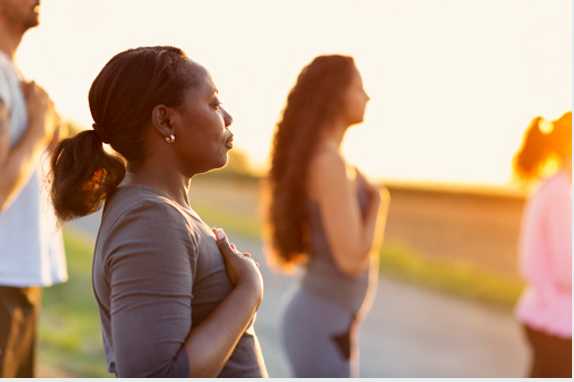 And the answer is NO if you…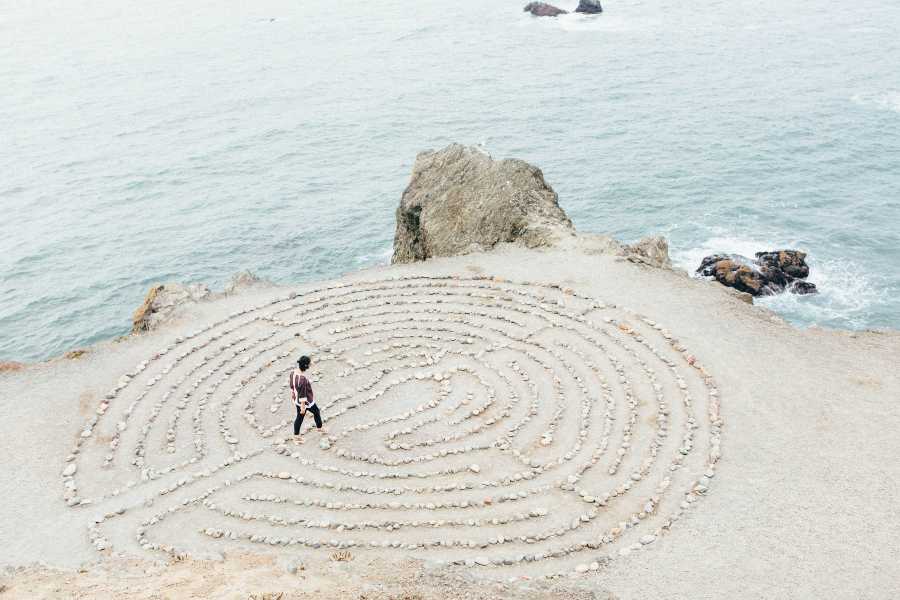 You're looking for more strategy, "fake it until you make it advice" or push-push-push energy
You're more interested in content and "how to" rather than who you NEED TO BECOME to nurture your business
You want to walk away with a detailed 12-month promo calendar, a year that's booked to the 9's or a data-driven plan
You're too afraid to move past the "cookie-cutter" approaches and are happy with mediocrity 
You're not willing to be open-minded and open-hearted and try a new soul-led approach so that you can reach the people who most need your help!
What's happening over the THREE days?
DAY ONE: IGNITING YOUR INNER FIRE
Before you can move forward with clarity and excitement, it's time to acknowledge and absorb where you have been. Why? Well, that way you'll have the space to burn any "boxes" that you've put yourself in, recognize where you are NOW and rekindle your inner flame so you can easily flow into the right next steps for YOU.
By the end of Day 1, you will:
Integrate your potent experiences from this last year
Release the energies and beliefs that you are ready to shed and
Reignite your inner fire so you feel ready and inspired for 2021!
How are we going to do that?
With mindset altering and heart-opening guided meditations
An honest review of last year and how to apply your "lessons learned" to 2021
Sharing & coaching time in breakout groups
A powerful shamanic fire ceremony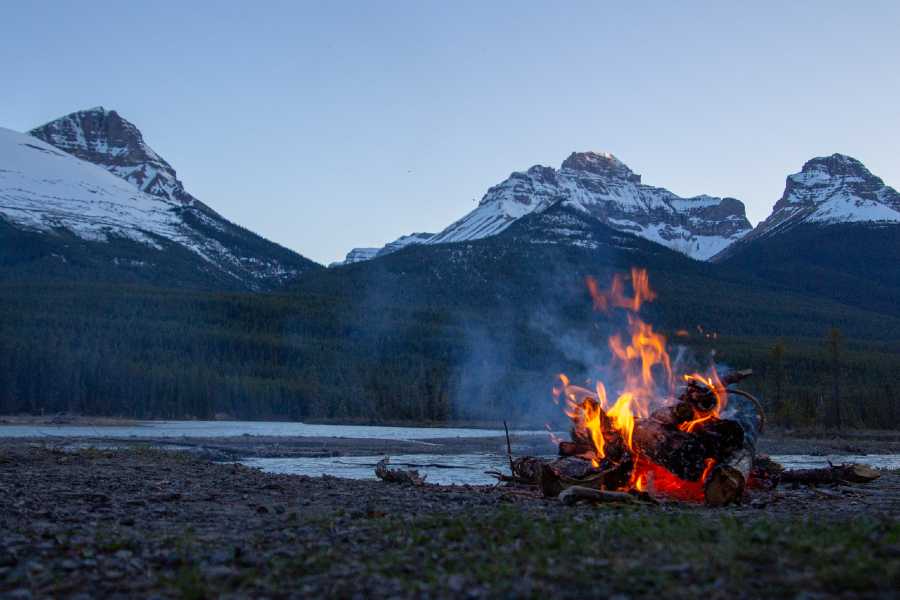 DAY TWO: CALLING IN YOUR 2021 VISION
How do you bring forth a vision, set powerful goals, and get clear on your offerings and projects for 2021 from your HEART and not your HEAD? Today, we'll drop into sacred space and share how to create a soul-aligned roadmap that lights you up with enthusiasm and motivation!
By the end of Day 2, you will:
Tap into your soul guidance around your direction, goals, plans & projects for 2021
Clear any blocks that are holding you back from moving forward this year
Answer the biggest questions you have around your offerings, social media presence, project planning and more!
How are we going to do that?
A Vision Walk led by Brandt Morgan (think a mini Vision Quest right at home!)
Asking our business deva (spirit guide) for specific guidance
Beautiful, inspiring & unique Vision Board Process (seriously – you haven't done it this way before)
Processing and connecting time in breakout groups
DAY THREE: FLOWING INTO ACTION
Long term strategy and planning got thrown out the window in 2020. So how do you balance listening to your internal messages AND having the minimal structure in place to feel organized and be able to move forward in the flow. Today you'll find out!
By the end of Day 3, you will:
Narrow down and prioritize your soul-led goals for your own personal growth, life, and business
Design a flexible soul-led action plan to manifest your plans & projects for 2021
Identify the support and steps you'll need to feel held in your creative space all year long
How we are we going to do that?
We'll build an "Action Altar" to keep you focused and inspired
Join together for a powerful closing water blessing ceremony
Share in our heartfelt groups for support & love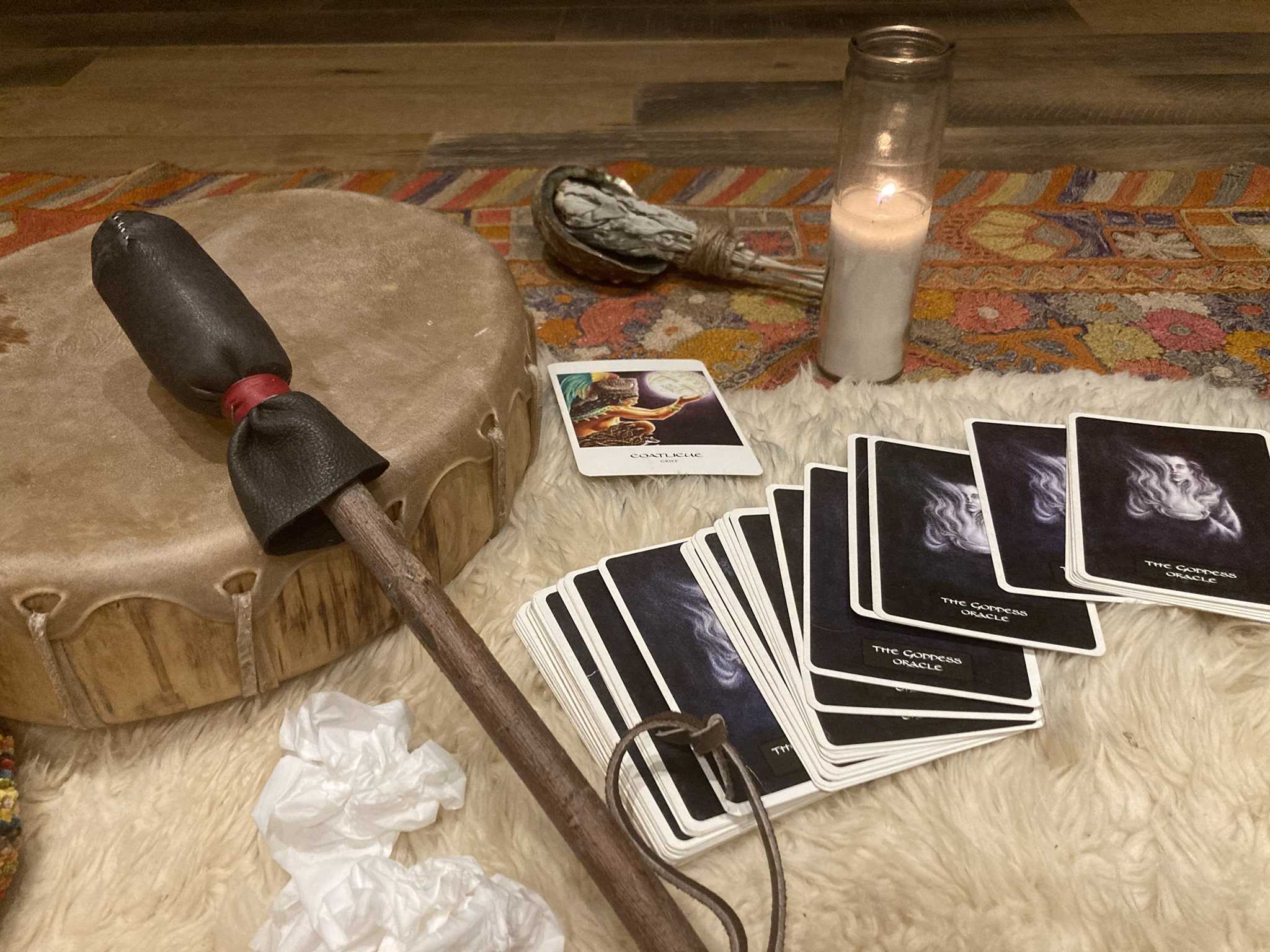 Now you might be asking, what's the tuition?
In light of the current situation we want to continue with our current "pay what you can" policy for our mini-classes, events & retreats.
So the recommended tuition for this three day deeply experiential virtual retreat is $297 USD and will be be offering a sliding payment scale if you need it. You'll receive all the handouts, bonus information, and resources from this event on a password protected page that you will have forever access to.
And men, if you'd like to join us for the 3-day event – you are welcome!
"Asking, 'Who do I need to become?' and doing your inner soul work is more important than figuring out the how-to's, structure or mechanics if you want to create a unique soul-led business and life that perfectly fits YOU. "
~ Meghan Gilroy
Q: What are the hours I need to show up?
The event is going to take place Tuesday January 26 – Thursday January 28, 2020 from 9am to 5pm Pacific Time (Los Angeles time) or from 12pm – 8pm Eastern Time (New York time).
We've created a link to a time converter so you can see what time the event will take place in your area.
We know the time is not going to be perfect for everyone so we are going to be recording all the main sessions (not the breakout groups) and will be posting them daily both in the private Facebook Group for this event AND on our website for those of you who do not want to go on Facebook.
There will be a multiple breaks throughout each day to take a deep breath, reflect, continue with the retreat activities, grab a snack or eat, check in with your family or just rest including:

10:30am – 11:30am PT or 1:30pm – 2:30pm ET (New York time)
12:30pm – 1:00pm PT or 3:30pm – 4:00pm ET (New York time)
2:30pm – 4:00pm PT or 5:30pm – 7:00pm ET (New York time)
Please plan your day accordingly so you can be with us as much as possible.
This event is NOT content heavy (it's heart and soul heavy!) and there's no homework. It's deeply experiential time for you to tune in with yourself!
Q: Tell me again what is included so I'm clear?
Get live access to all of the main sessions of our event including our teachings & experiential activities including virtual Vision Walk, fire ceremony, guided meditations, creative art projects and journal prompts.
Live coaching & feedback during the retreat.
Breakout rooms for sharing & connecting with other retreat participants.
Supply list for basic art & ceremonial items (candle, markers or pencils, paper).
Access to our event Facebook Group to post your reflections, projects, and a-ha's and to connect with other participants
FOREVER ACCESS to the recordings. Since you're participating from your home or office, if you are pulled you away or you not able to make every session, you'll be able to watch the recordings at any time and not miss a minute – that's invaluable!
What's not included:
Basic art supplies or ceremonial items (candle, markers or pencils, paper)
Q: Is an online retreat with ceremonies truly transformative?
Yes! While there's nothing like being in person and being able to give big hugs, we've been amazed at the power of offering guided meditations, transformative activities, fun icebreakers and even fire ceremonies online.
You'll be able to see and hear our explanations, feel our love and caring and connect with other participants in small breakout groups – not to mention receive our coaching and feedback.
Until we can get back to being in person, you'll be surprised and delighted at how spiritual, transformative and powerful this retreat will be – ceremonies and all!
Q: What happens after I register? What supplies will I need?
Once you register, you'll receive emails that confirm you're in, we'll tell you how to prep for the event and what supply list you'll need. We'll also remind you about the daily schedule.
For supplies, if you have these handy, awesome! If not, scrounge up what you can and make do with what you have. (Remember this is a stress-reliever zone).

We'll explain more each day so you know exactly how to use them.
For the 3 days…
Journal or notepad and pen or pencil
Tuesday, January 26th –  FIRE CEREMONY
Safe way to create fire (metal or cast iron pot, fireplace or candle will do)

Sage, palo santo, sweetgrass or other way to smoke/smudge OR aromatherapy spray if you have these

Small cardboard box if you have it
Wednesday, January 27th – VISION WALK & VISION BOARD
Option 1: Use our Powerpoint template to create a digital vision board which we'll share with you
Option 2: Collect pens, pencils, markers, crayons, magazine, glue, scissors, paper to create a handmade vision board – whatever you have handy!
Thursday, January 28th – ACTION ALTAR & WATER CEREMONY
Altar supplies – cloth, crystals, trinkets/objects as you like!

Water

Can't wait to see you there!
Hey! I'm Meghan Gilroy, I bring the heart and healing at Wanderlust Entrepreneur and a mad mix of intuitive shamanic practices and soul-sourced business mentoring.
Here's what I know: For your business to grow, YOU must grow. Then your message, branding, offerings and marketing can flow from there. For us heart-based folks, your business must reflect your soul's purpose or you and your business just won't thrive. Cookie cutter approaches just do NOT work.
My own personal growth + evolution has come from being a spiritual entrepreneur. I was born into a goal-oriented entrepreneurial family (of an accountant no less), then in my 20's was hit over the head with life's cosmic two-by-four.
Desperate to understand why my world was falling apart, I studied and eventually co-taught with don Miguel Ruiz, author of The Four Agreements, who named me a shaman and spiritual leader of my generation. Later, I had the pleasure of running his retreat business with Sheri.
Since then, I've co-created two 7-figure businesses and figured out how to take my healing and coaching practice from a hobby to working with thousands of spiritual entrepreneurs like you from all over the world doing it in a way to fulfills my soul.
Today, I revel in being able to work from home in a small mountain town since I'm location independent, drop by my kiddos' school events anytime since I set my own schedule, and be able to dash off to stunning locations around the globe with my now retired hubby and family in tow.
So how do YOU want to create a business and life that's your work of art, one that's soul fulfilling and harmonious? Join us so we can nurture you, and your sacred work in this world together.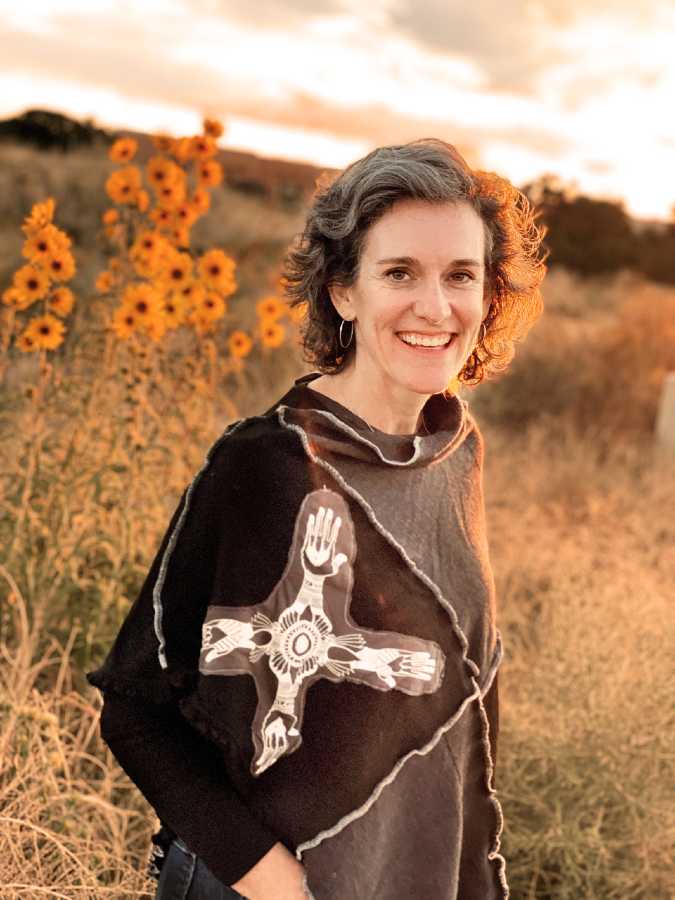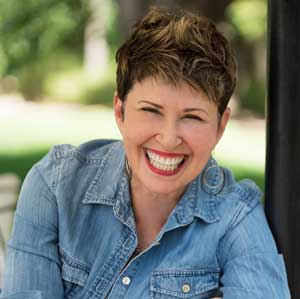 Hi! I'm Sheri Rosenthal and like many of you I'm a coach, author, speaker, and retreat leader.
After 18 years of practicing medicine and being trapped in an office, my biggest fantasy was creating a lifestyle that allowed me to travel, work, and live anywhere in the world. When I sold my practice, I felt like I could FINALLY create my dream life.
That was back in 1998 and after leaving medicine, I started studying and working for don Miguel Ruiz, author of The Four Agreements. I became a retreat junkie and in 2003, I created my own travel agency, Journeys of the Spirit.
I went on to create The Retreat Blueprint Program and in THREE SHORT YEARS, I created a 7-figure business teaching thousands of heart-centered entrepreneurs how to add transformational retreats to their business as well as teaching them how to create successful retreat-ready businesses with my online programs!
For many years, I focused on teaching the mechanics of retreat-planning, business building and marketing  – yet underneath it all is my spiritual practice and sustainable-for-the-long-term mindset. And that's why we've created this virtual retreat so our community can come together and inspire each other to create a life and business that lights up your heart and soul, while earning a great income sharing your soul talents.
This event is literally going to change your ENTIRE business!
Hey! I'm Brandt Morgan and I'm no stranger to soul-searching. In fact, it's been the compass that's guided my entire adult life.
In my early years, listening to my intuition and embracing my natural gifts led me to an exciting career in writing and editing that has now seen the publication of nine books and hundreds of articles — including a four-part book series on wilderness survival and nature awareness skills that has collectively sold more than a million copies.
In my middle years, those same deep urgings led me to a Native American vision quest in the Pine Barrens of New Jersey, where I received precious life messages from ants and inchworms, stars and trees, sun and moon, rocks and clouds. That same quest later inspired a simple meditation technique called the Vision Walk, which you AND your clients can use to answer any question or solve any problem by quickly accessing your own internal wisdom.
Then there was don Miguel Ruiz, who taught me all about the wisdom of the heart. As a Toltec Mentor trained by that amazing man, I taught for 20 years, almost constantly consulting my inner voice while designing and delivering dozens of my own retreats and workshops in the U.S., Canada, Europe and Mexico.
And in recent years, my lifelong soul-search led me to the Wanderlust Entrepreneur, where I now have the good fortune to share all of my writing, editing, teaching and coaching skills with YOU. That includes not only showing you how to make your copywriting sing and inspire sales, but just as important, how to listen to the still, small voice that is golden key to your happiness and success.
Bottom line: I'm delighted at the prospect of sharing my skills, experience and heart to help you get in touch with your deep soul urgings and align your business and life with your own inner compass.
Join us for our three-day Soul Search, and find out how deep the rabbit hole really goes — and how beautiful the treasures within!