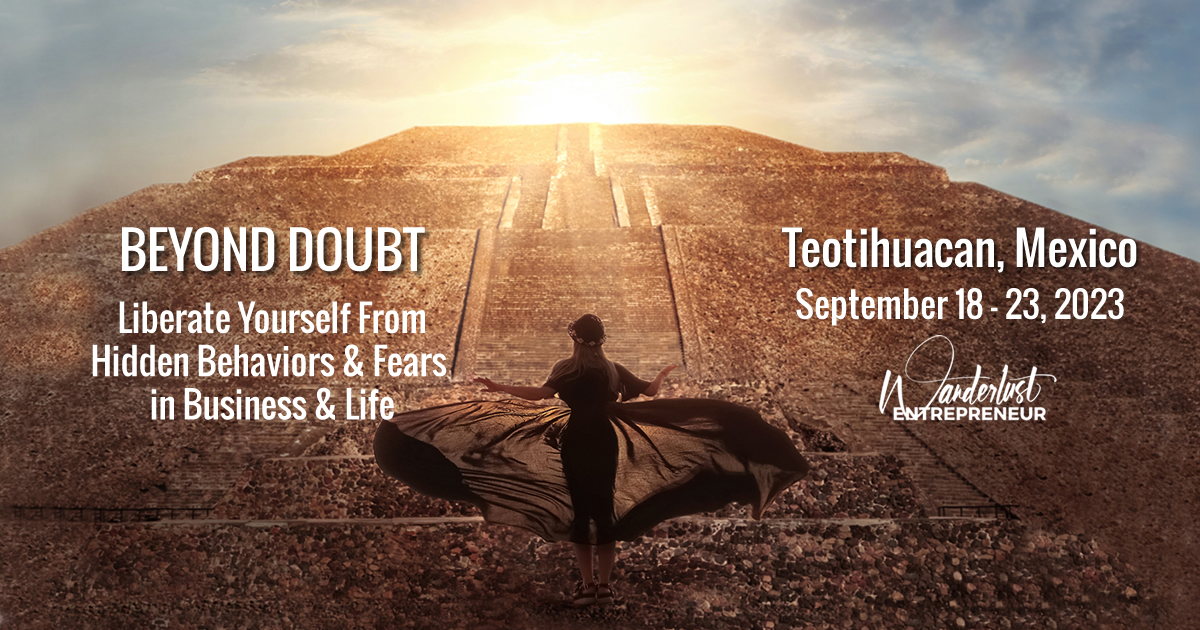 If you're a heart-centered entrepreneur struggling with marketing while staying true to your own values, then join us for this alchemical retreat, where you'll resolve inner conflicts, gain new clarity, and realize you already have all you need for success in business and life.
Seated comfortably in a quiet corner near the Pyramid of the Moon, you welcome the warmth of the sun as you watch a black butterfly dancing and sailing on the wind. The Avenue of the Dead stretches more than a half mile in front of you.
On your left towers the massive Pyramid of the Sun, on your right the ornate Palace of the Jaguars. Your whole body hums with gratitude and anticipation as you take it all in.
In the next moment, you close your eyes, and the lively notes of a nearby flute transport you back to the congenial Dreaming House, the place you call home during this magical adventure.
You smile inwardly as you remember the warm greetings from your Mexican hosts, your colorful living quarters, and your exciting encounters with your fellow travelers. You delight as you dream of the delicious, home-cooked meals, the explorations and discoveries, the laughter and love.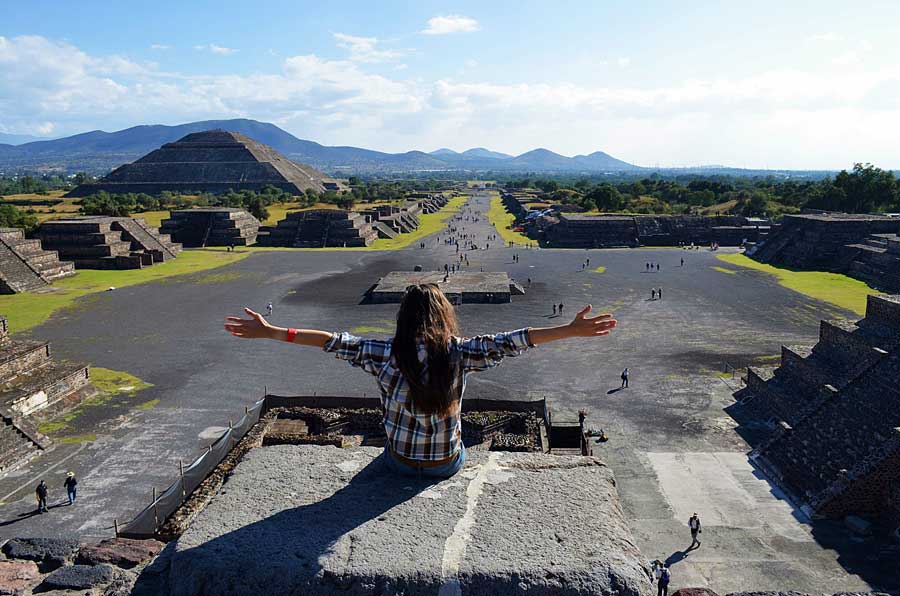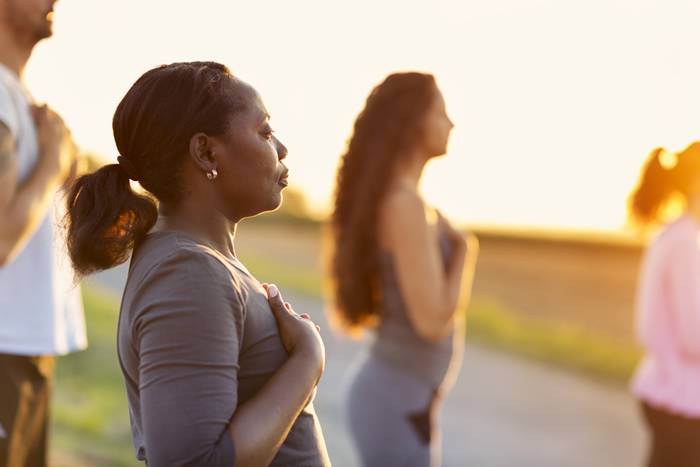 But most of all, you delight in the shift. How and when it happened you're not quite sure, but so much has changed during the last two days. In less than 48 hours, you've dropped the heavy baggage of the past. You've loosened and lightened up.
our mind has emptied and expanded. You feel clearer and more confident, more awake and alive. You've surrendered to the magic of Teotihuacan. You've buried your limitations and left them behind.
As you stand up and start back to the Dreaming House for a late afternoon lunch, you're astonished at how liberated you feel. After all these years of hesitation and self-doubt, there's a celebration going on inside. You've finally found yourself. In fact, you feel reborn. And this is only the beginning!
Welcome to the magic of Teotihuacan!
And what is possible for you here?
For starters, how empowering would it feel to…
Embrace traditional business strategies while staying true to yourself and being of service in this dog-eat-dog world?
Push past paralysis and take wise action, even when you're weighed down with work?
Have the clarity and confidence you need to know exactly what to do next in your business?
No longer feel anxious or overwhelmed by the constant demands of running a business?
Kick all sense of struggle and discouragement to the curb as you watch your business finally take off?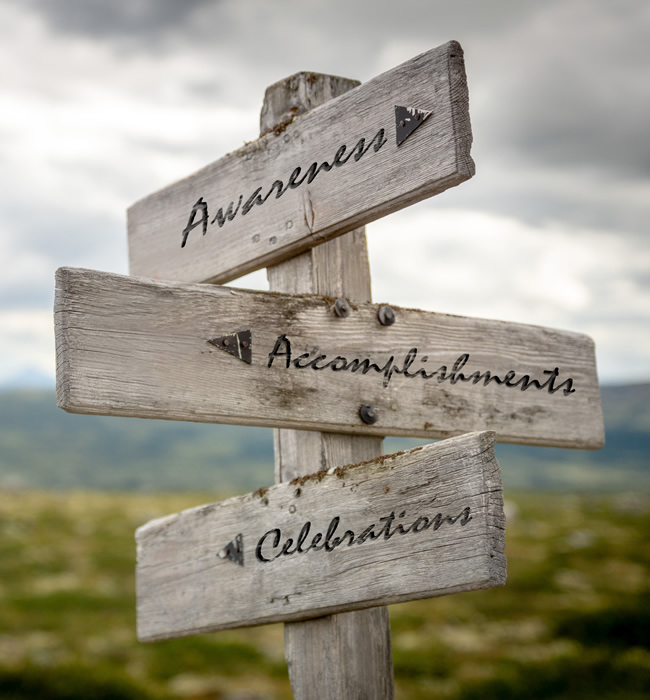 These are only some of the hidden abilities you will uncover as ancient, alchemical processes harness the power of Teotihuacan to peel away the layers of resistance and illusion inside you.
In days, you'll find yourself more able to…
Integrate areas of conflict within so that you can wholeheartedly be of service through your business;
Feel progressively calmer and more at peace so that you can effectively respond to even the most demanding work situations;
Transcend old patterns of limitation, dropping inner resistance and revealing the qualities you need most to make your business a success;
Access your own ocean of inner wisdom, leaving you with a more reliable inner guidance system to navigate your business and life;
Become immersed in intense presence, so that you can respond to the moment even under heavy pressure.
Wouldn't that be enough to join us?
Sounds amazing! Tell me the tuition & sign me up!
The Venue
YOUR HOME AWAY FROM HOME
Your home away from home is a magical mystery gem, hidden behind a gated wall in the quaint village of San Sebastian Xolopan, right next to the ancient sacred grounds of Teotihuacan.
As the gates swing open, you'll be delighted by the enclosed courtyard and garden area sprawled out before you. Here you'll marvel at the colorful buildings, traditional artifacts and your very own Mexican family ready to welcome you.
It seems like a world apart, so different from what you've known. And yet you've come home – not only to this magical place but more importantly to yourself.
Casa de los Sueños, or The Dreaming House, was created from "dreaming," the realm of infinite possibilities in the tradition of the Toltecs. You'll feel like you've been transported to another time and space while still having all the conveniences of our modern age.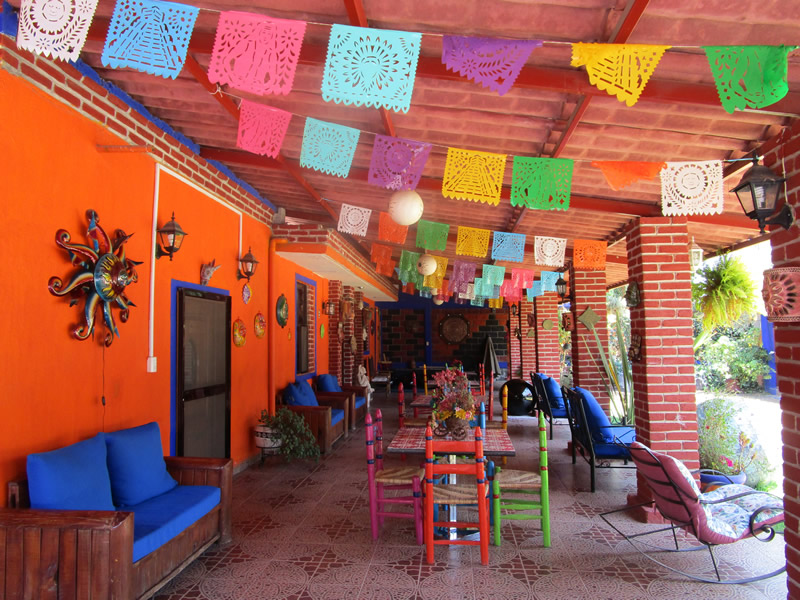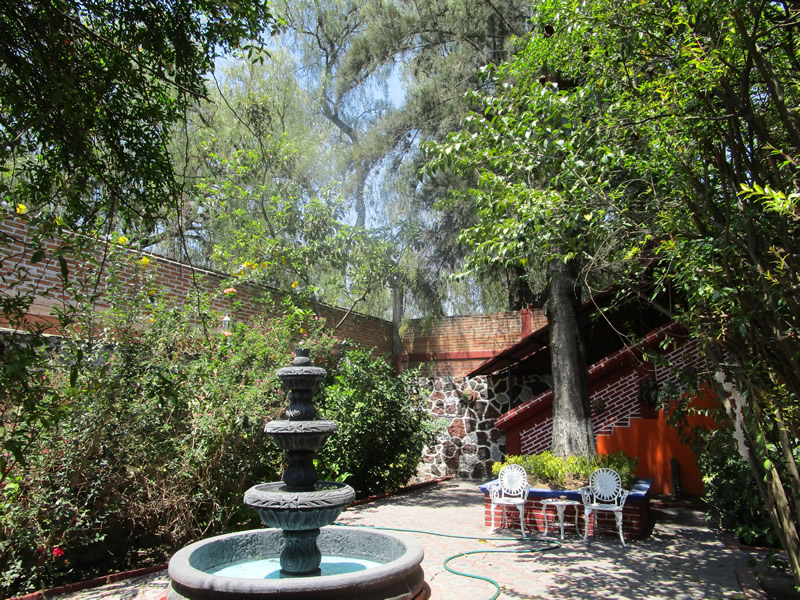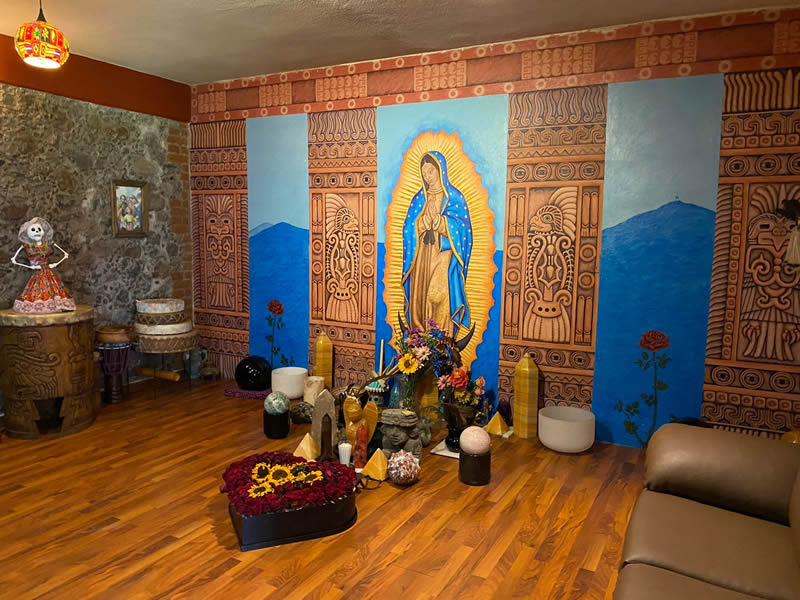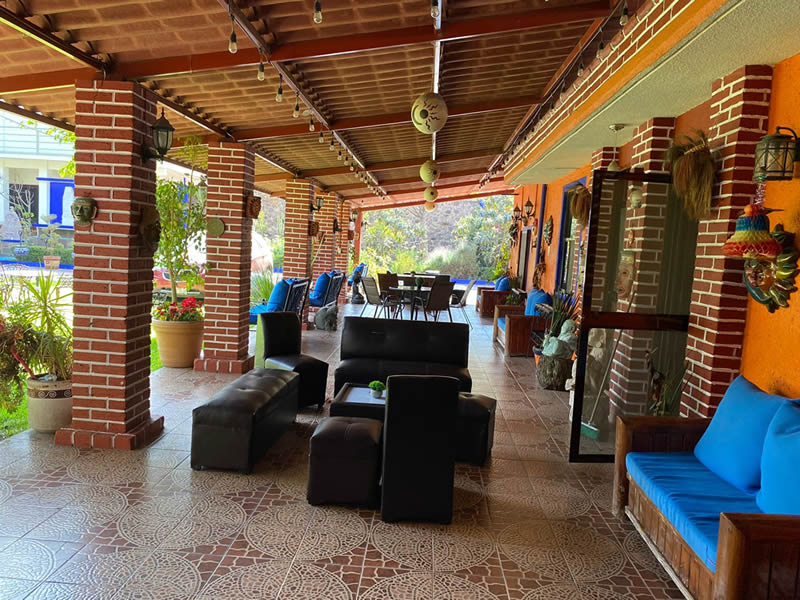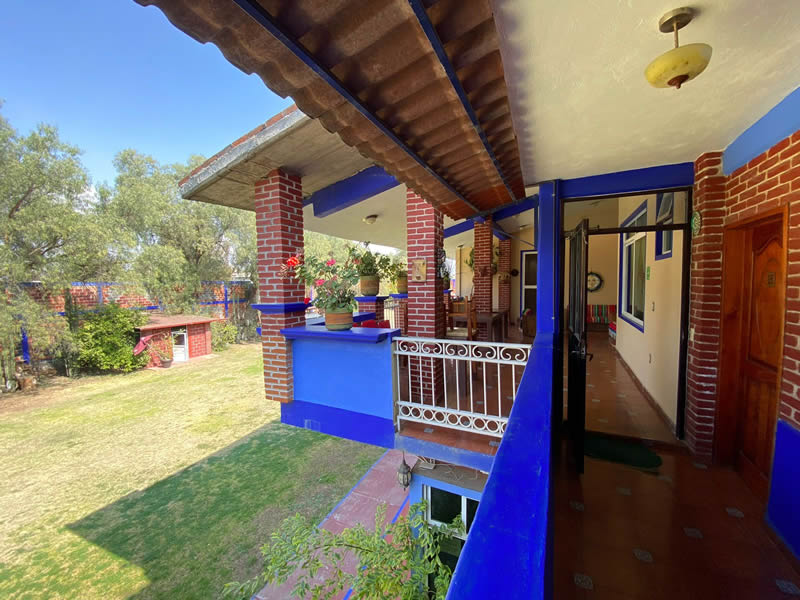 Your room will be unique, colorful and artistic.
Most come with one full-sized bed and one twin. All but two have their own private bathrooms with stunning tilework. They all have either closets or handcrafted armoires, as well as fans, space heaters and extra blankets.
Pick up a cup of soothing and invigorating Café de Olla, a traditional Mexican coffee infused with cinnamon and cloves, and enjoy a quiet moment on the communal outdoor terrace.
Get present and focused with an intentional walk through the labyrinth, or catch a stunning view of the pyramids from the second-floor yoga room.
Even if you never left the retreat center, your days would be filled with rich experiences, bringing a smile to your face, peace to your heart and inspiration to your soul.
Wow, I can't wait. I'm joining now!
The Cuisine
YOUR MOUTHWATERING MEALS
The flowing stream of aromas emanating from La Cocina will embrace your soul.
You'll feel the warmth and love in the air. As you enter the dining room, you'll delight in the vibrant colors and fine details meticulously placed by your gracious hostess, Veronica.
In the open kitchen, fresh, locally harvested ingredients are combined with attentive and loving preparation to create mouthwatering traditional Mexican cuisine.
Your taste buds will celebrate the complexity of flavors that arise from the conscientious combination of clean ingredients and delectable spices.
Scrumptious sauces and salsas with an unparalleled variety of fruit, vegetables, locally baked bread, handmade tortillas, eggs, meats, legumes and grains accommodate every specific dietary requirement.
Fresh juices, teas, coffee, and horchata, a traditional sweet drink, are available throughout the day.
The power of good food to bring people together is ignited in the family-style dining room, making strangers into friends, creating laughter and unforgettable conversations.
Let the music play and let's eat! All meals are included – and of course, dessert!
YOUR JOURNEY OF AWAKENING
Day 1 - WELCOME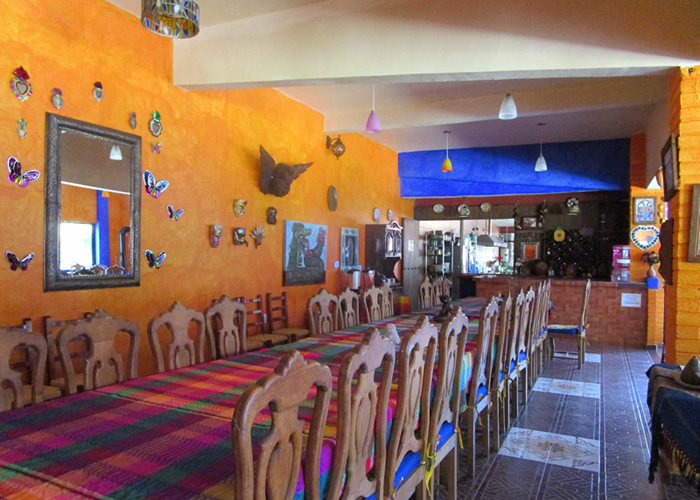 As the gates to your home away from home swing open, you're immediately mesmerized by the beauty and magic of your surroundings.
There, your Mexican family welcomes you warmly, making it easy for you to settle in and get ready for the adventure ahead.
Today, as that adventure begins, we'll hold our first gathering, open the sacred space and set the transformation in motion.
Today, as part of our intimate circle, you'll finally get a chance to meet your new friends in person and set a clear intent for this retreat.
And in the evening during a Mexican-style comida, a delightful and delicious family dinner, your senses will be dancing as your excitement for the adventure grows stronger. No doubt you'll settle in for the night feeling eager for it to begin!
Day 2 - LETTING GO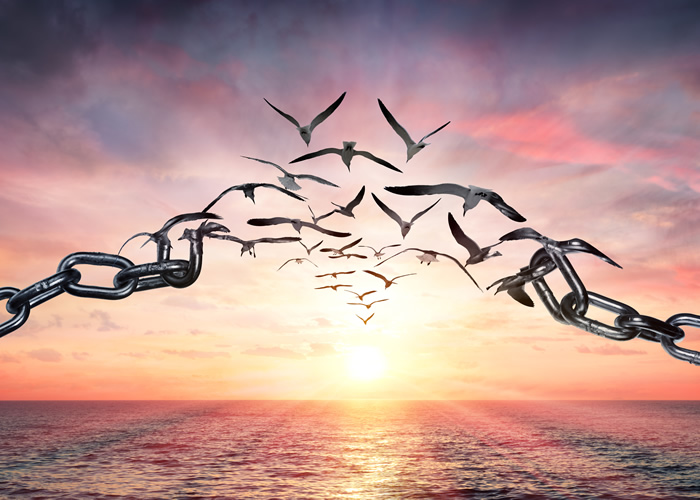 You wake up to the smell of coffee.
You're already in love with the dining hall and the open kitchen, the very heart of the Dreaming House, and you marvel over the savory breakfast spread before you.
This is the day you let go! The morning gathering will prepare you for releasing all that no longer serves you.
In the process, you'll come to understand how you've created those old, limiting patterns, and how YOU have the power to change them.
As you climb up the last steps to the Plaza of Quetzalcoatl, the "place of the chaos of the mind" will open up before you – a powerful symbol of being trapped by our own limiting beliefs.
Here, you'll finally break free. As you leave the temple, you'll feel lighter with every footstep.
Day 3 - BEING REBORN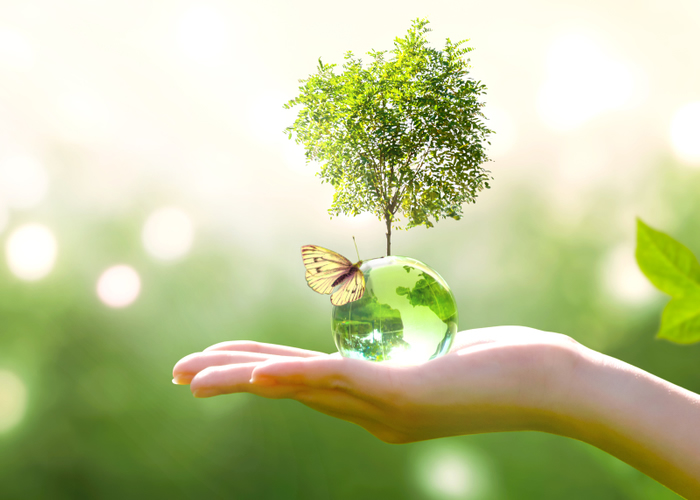 After a delicious communal breakfast and inspirational gathering, we'll head out to another sacred site – one that few tourists ever visit.
Today's theme is "being reborn." And what could be more symbolic of rebirth than a cave in the womb of the earth?
Through a grounding "rebirthing ceremony," you'll invite in a new vision of yourself, your business and your life, and you'll begin to realize your own power as a creator.
As you emerge reborn into the world, you'll realize that YOU are the source of your life experience.
The Tree of Life and the Sundance Circle will provide sacred ground for you to envision a new life, planting a seed for your radiant future that will sprout strong and powerful.
Day 4 - AWAKENING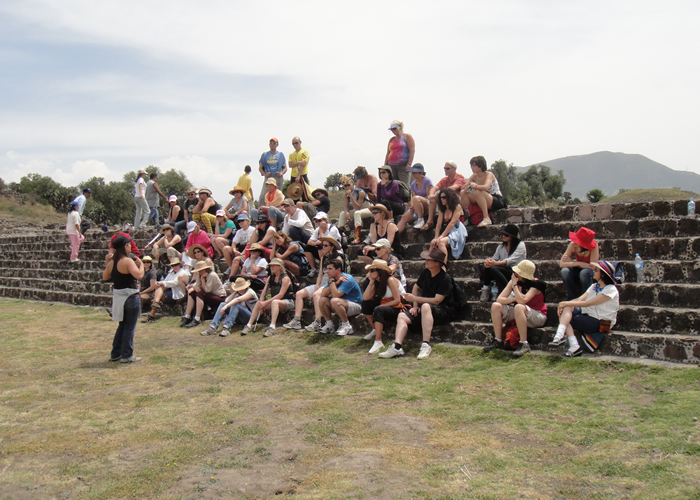 Today, having shed the old and brought a new vision to life, you're ready to experience the deeper truth and magic of this place.
Now is the time for awakening. And what better place for awakening than right here, as Teotihuacan literally means "the place where humans awaken to their divinity."
Your day will include magical moments in sites like the Palace of Heaven, the Place of the Women, and the magnificent Pyramids of the Moon and Sun. Each carries its own energy of wisdom and transformation, inviting you to remember and claim your own inherent power.
As each teaching and ceremony leads to the next, you'll be amazed at the shifts and changes within you. Like breathing, this dance of release and inspiration will continue throughout the day as the alchemy of transformation takes you ever deeper and leaves you ever freer. By nightfall, you may well feel like a newborn butterfly ready for flight!
DAY 5 - CREATION IN ACTION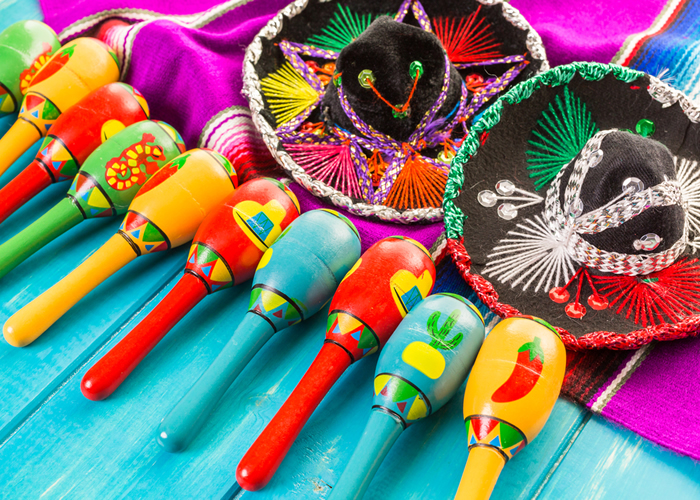 This could be one of the most powerful days of your life! It's time for creation in action, and we have just the spot for that – the Temple of Tetitla.
This temple is known among Toltecs as "the home of the black light," the source of all creation.
Here, you'll have the opportunity to enter into and commune with sacred places that are not open to the public.
You'll be invited not only to tap into the power of these special spaces but more importantly your own. This is where creation begins!
The journey continues into the evening, as we celebrate our transformation with an equinox ceremony and a fiesta filled with music, dancing and fun. This is your time to share your joy and laughter, to revel in "being happy for no reason," and to celebrate coming home to yourself.
DAY 6 - FAREWELL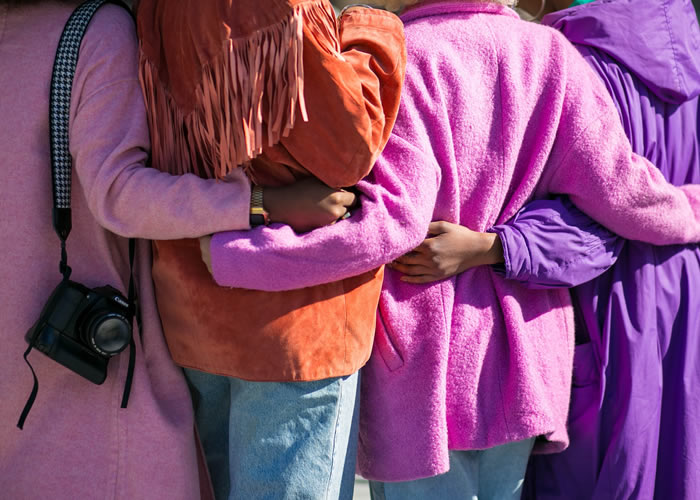 As our journey together comes to an end (at least on this retreat), we'll enjoy one last scrumptious meal together before gathering for a short closing ceremony.
On this last day, you'll enjoy a beautiful morning with your new friends who now feel like family.
With a deep understanding and appreciation for what has been, you'll now be ready to move forward into what is to become.
The retreat will officially close at 11 am on September 23, and you'll be back at the airport in time for your flight anytime after 3 pm.
I hear Teo calling my name. I'm coming!
What is now to become will emerge from the pure potential within you. That potential lies dormant, just waiting to be tapped. On this journey you will access and express your own power and divinity every day, revealing possibilities for your life and business you may never have imagined. For example…
How wonderful would it be to no longer feel anxious and overwhelmed by the constant demands of running a business?
While experiencing sacred sites that will immerse you in intense presence, you'll learn how to release the past and future and consciously step into the now, so that you can respond to the needs of the moment in harmony and balance, even under pressure.
How great would it be to feel comfortable asking full value for your services?
During this retreat, through powerful cleansing ceremonies and group coaching, you will drop your self-limiting views and come to understand your true worth so you can face the world free of any hesitation to ask for the full value of your services.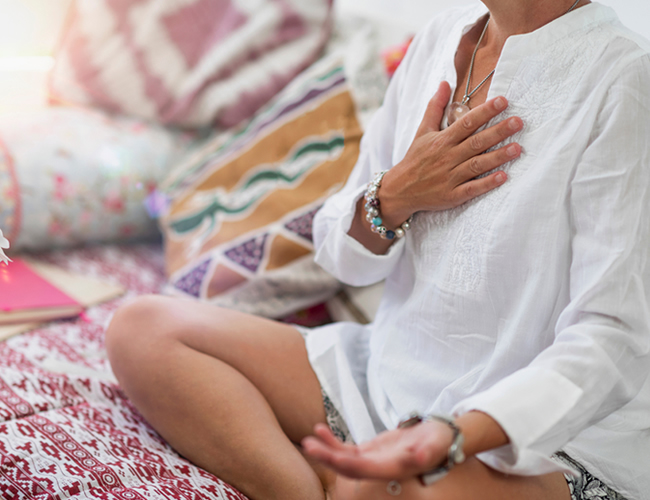 "Eva is one of the very few humans I have met on my journey through life who speaks and acts with an abundance of true love and awareness. She's an eloquent speaker, and a masterful teacher and my time with her on retreat was the highlight of my experience. She touched the minds, hearts, and souls of all the students. She guided me personally to one of the greatest realizations about myself that I have ever received. I carry her, her strength, and her words in my heart every single day. Her impact on my life will never be forgotten or replaced."                                                                                                                                                                              
– Keith ​Gissubel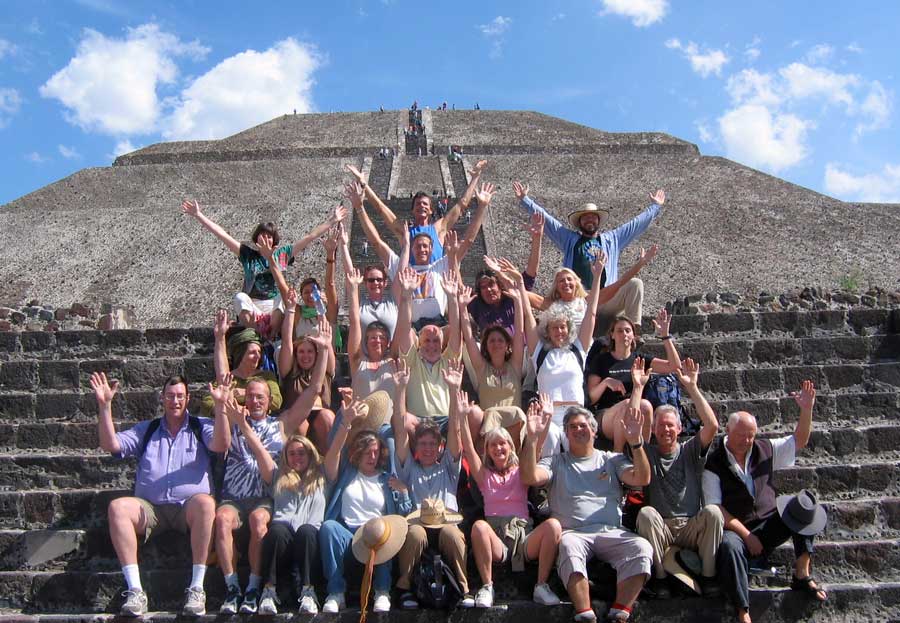 Wouldn't you just LOVE to say goodbye to exhaustion and take focused, effective action that gets you real results?
Bye-bye burnout! In Teotihuacan, by learning self-awareness tools passed down through centuries, you'll understand how to silence the part of your mind that spins its wheels so that you can begin getting positive results through effortless action.
How empowering would it be to believe in what you have to offer the world, without the need for degrees or certifications?
Bring on that power! As you explore Teotihuacan, "the place where humans awaken to their divinity," you'll experience a new sense of trust in yourself and realize that you already have everything you need to create success, not only in your business but also in your life.
I'm ready to up-level my business. Let's go!
Your Bonuses
Get to know your fellow travelers in our private retreat Facebook group. Receive up-to-date trip info, get tips on how to prepare and make the most of our time together.
Build a deeper connection with everyone on two pre-trip Zoom calls. Get directions on how to set your intent and begin the process of the retreat before we leave. Find out how to make best use of your time in this place of power.
Ease your re-entry home and maintain your momentum and transformation with two post-trip group calls. Avoid getting pulled back into old habit patterns, integrate your new learnings and experiences, and solidify the expression of your authentic self.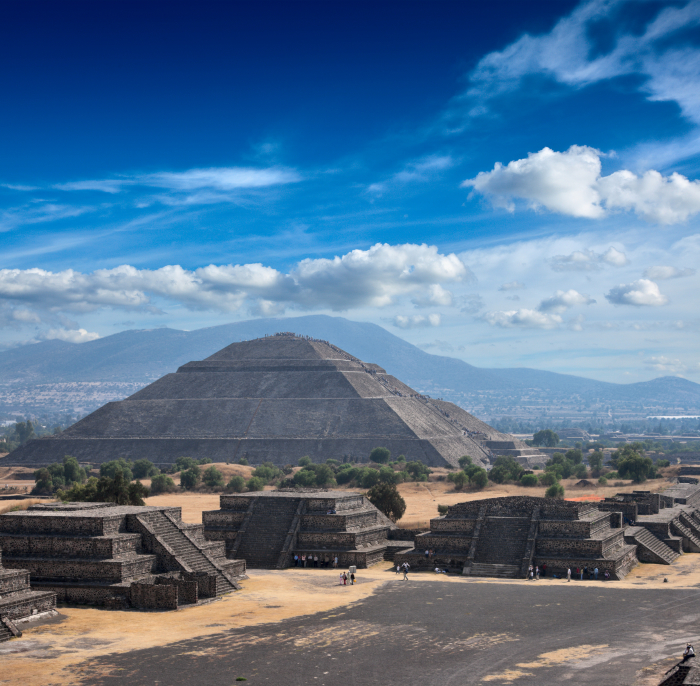 Your Adventure
Mexico is amazing in so many ways! Encompassing everything from high central plains to lush southern jungles to pristine ocean beaches, it's a diverse and beautiful country with a rich and remarkable history. Through its most magnificent, ancient temples and pyramids, you will have the rare opportunity of experiencing the heart of that history "up close and personal."
You will also get to experience the Mexican people, who are some of the warmest, most down to earth and hospitable people on the planet. You will marvel over their intricate arts and crafts, and you will especially enjoy sharing in their social lives, which center around family, good food and laughter!
Now for a quick lay of the land: After our arrival in Mexico City, we will be transported approximately one hour northeast to our accommodations at the Dreaming House in the village of San Sebastian. During that time, you'll most likely be breathing in the colorful urban and rural landscapes and getting to know your fellow travelers.
Nestled on the outskirts of Teotihuacan, San Sebastian actually sits on the ruins of the sprawling city that once surrounded the ancient pyramids and plazas themselves.
There you'll be within walking distance of the pyramids, crafts shops and local restaurants. For more urban needs, a short taxi ride will take you to the city of San Juan.
We will spend much of our time together experiencing the ancient ruins of Teotihuacan, which means "the place where humans awaken to their divinity."
Teotihuacan, now a UNESCO world heritage site, was founded by the Toltecs, a group of craftspeople, scientists and spiritual masters known as "artists of the spirit." It was already an abandoned city before the Aztec civilization rose to prominence.
"If you feel unhappy, broken-hearted, burned out, shut down, full of longing, or you just wonder if it's possible to be free or happy in this world, Brandt's energy will take you on a walk toward freedom – a walk down a path with heart."
– Charlene Adkins, M.D., Emergency Physician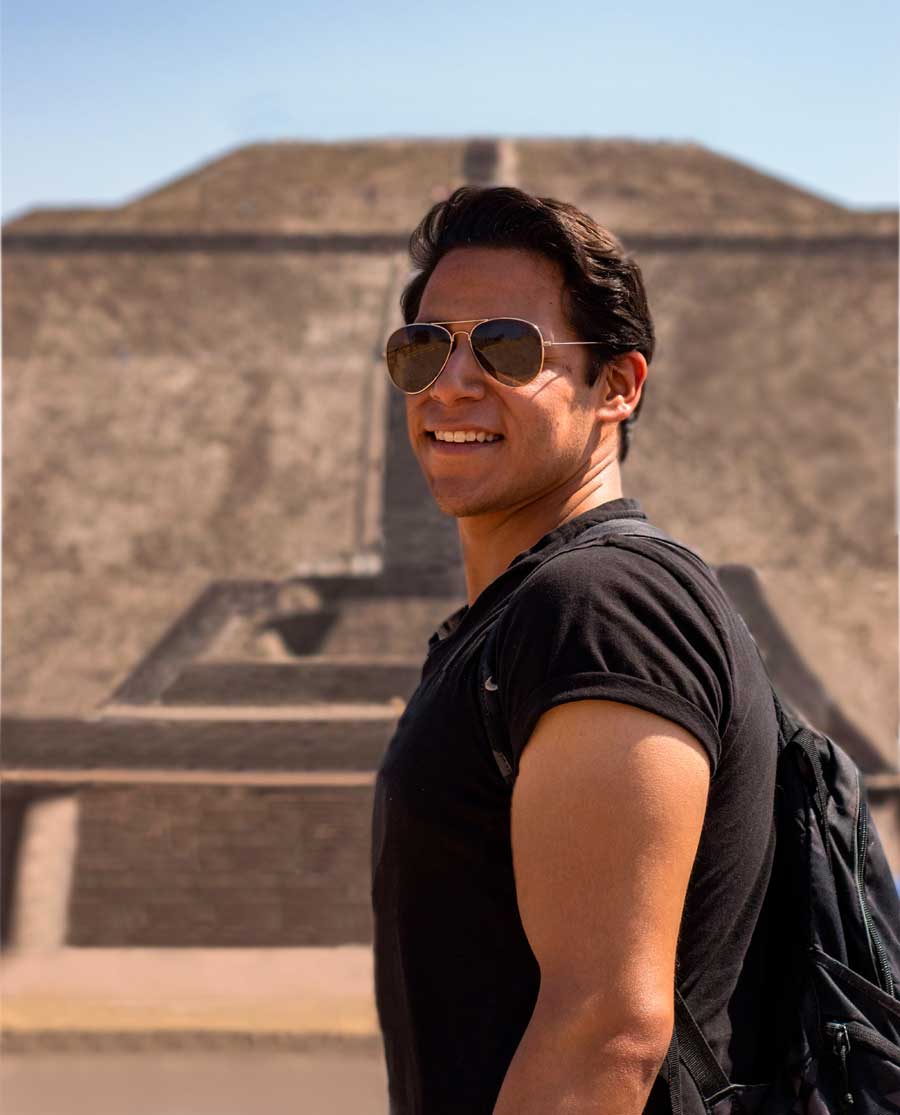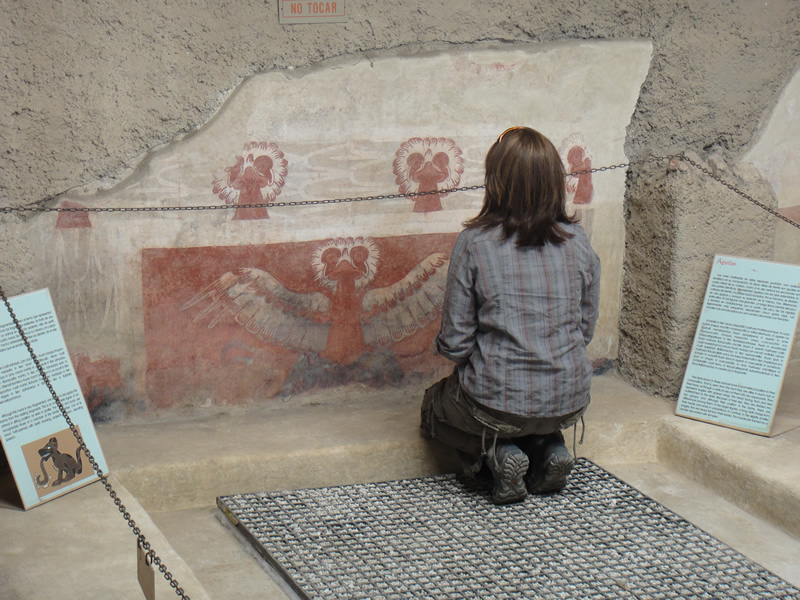 Most important for our purposes, Teotihuacan was and still is a "place of power."
Originally designed as a mystery school, its structures held — and still hold — a special energy, a "silent knowledge" that facilitated the growth and learning of spiritual masters and their apprentices.
As you will soon discover, it does the same today. Just as the Toltec masters of old guided their students on their journeys into expanded awareness, you will find yourself immersed in your own unforgettable passage of awakening and transformation.
When you're not out walking in the footsteps of masters, you'll be cradled in the womb of the Dreaming House, our comfy retreat center and home away from home.
There we will share our discoveries, deepen our learning, celebrate our success, and solidify the priceless inner gifts we've been given to take back home.
Bring on something new! Count me in!
What's Included
Here are some of the included treats that are waiting for you…
A marvelous, home-like environment for five nights (double occupancy), where you feel like part of the family, on private and secluded grounds in an authentic village setting.
Traditional, homemade Mexican meals made fresh daily – five scrumptious breakfasts, four luscious lunches and five delectable dinners – plus tea, coffee and bottled water at any time of the day.
Magical, guided experiences and teachings for four full days by the pyramids and ceremonial chambers on ancient sacred sites.
Daily alchemical gatherings and classes and lots of deep conversation all week!
Powerful ceremonies at sacred caves few tourists ever visit, deepening your profound inner journey.
All entrance fees to the pyramid complex and other included activities.
Group transportation to and from the airport at designated times, arriving on September 18th & departing on September 23rd.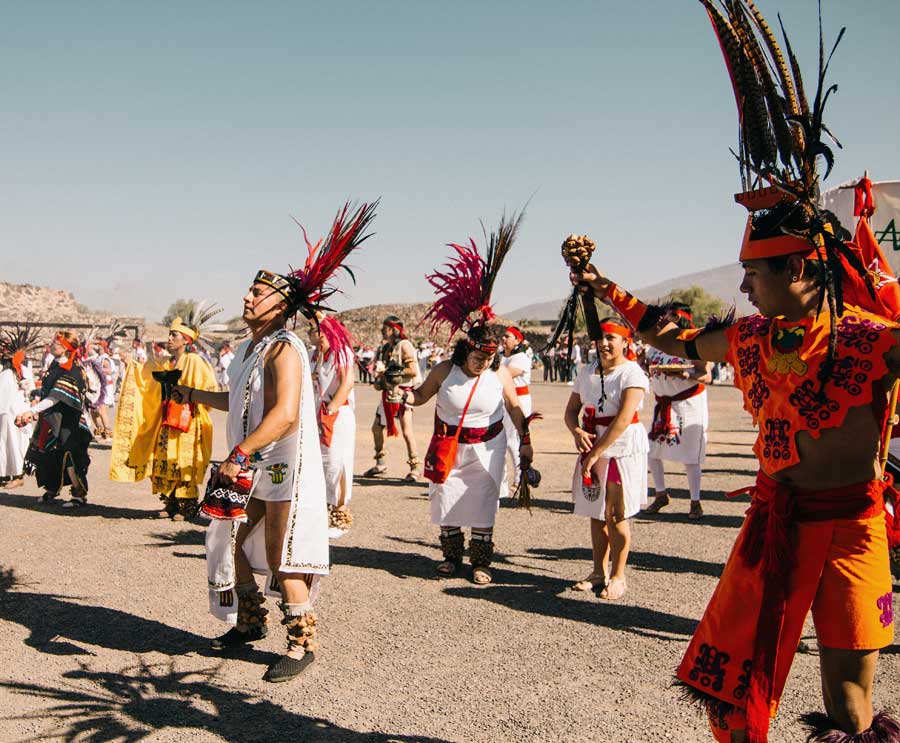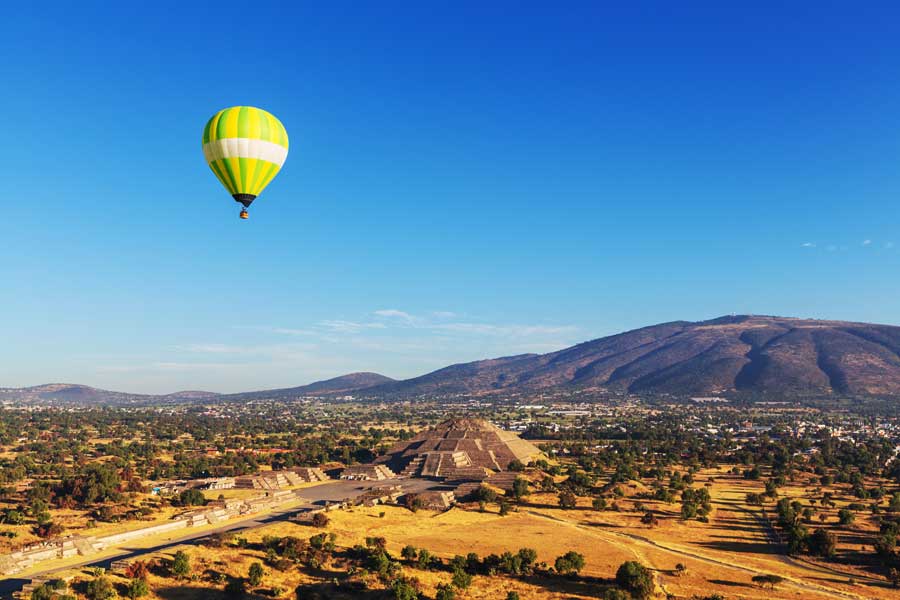 What's Not Included
These are some of the not-included things you cover yourself…
Your round-trip airfare from home.
Personal, medical or trip cancellation insurance (highly recommended!)
Personal taxi transport to the airport outside of scheduled group transport.
Between-meal snacks and alcoholic beverages.
Tips and gratuities.
Taxi transport and entrance fees for any private, individual trips.
Souvenirs, phone calls, spa services, taxis, laundry, etc.
Leo has helped guide me in my personal quest to find peace in my life. My experiences with Leo in Teotihuacan moved my personal and spiritual work from what had been, up until that point, an intellectual exercise into the experience of being a living, breathing force of awareness. After this experience in Teo, my life has moved to one of being in active acceptance of the life I know I create.
– Alex B.
What You'll Take Home:
Greater ability to run a successful business while staying true to your own values.
Knowing how to be intensely present so you can respond to the needs of the moment.
A more direct connection to your ocean of inner wisdom and inner guidance.
Greater clarity and confidence that you can handle whatever's coming next.
A rekindled energy and excitement for your business and your life.
A deeper sense of peace and calm that you can bring into everything you do.
A relaxed, rejuvenated and re-inspired body, mind and spirit.
An exciting sense of optimism and inspiration about your business and your life.
Deep connections with a dedicated group of heart-based entrepreneurs.
A newfound love for the Mexican people and their amazing country.
Incredible memories (and pictures!) of your Teo adventures and new friends.
Incredible value! I can't wait to join!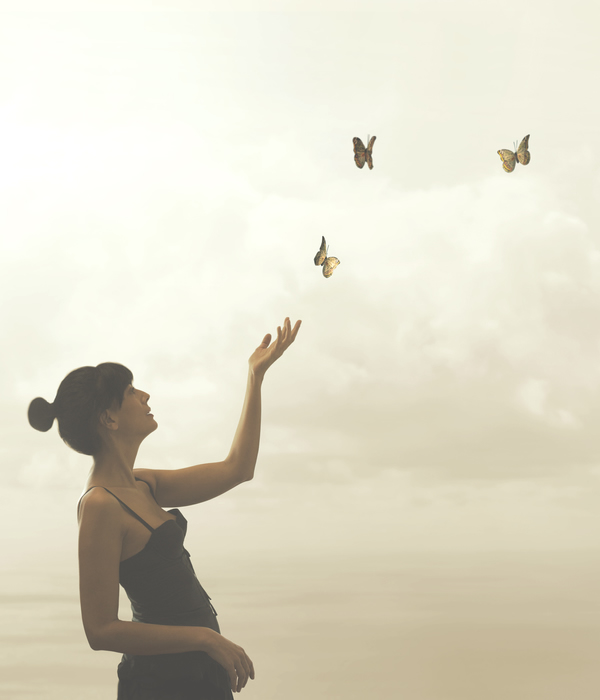 This journey is TOTALLY for you if…
You're a heart-based entrepreneur who wants a more fulfilling business and life.
You wholeheartedly want to serve through your business.
You want to live your life and run your business on your own terms.
You'd love to see your business running smoothly and effortlessly.
You're eager to feel more clarity and confidence in making daily decisions.
You're open-minded enough to welcome a variety of spiritual traditions.
You're open to going within and learning and growing with others.
You often feel that there has to be "more to life than this."
You long to connect more deeply with your soul mission.
The idea of this trip makes you feel both excited and nervous!
This journey is NOT for you if…
You have no conflict between personal values and business practices.
You have complete clarity on everything in your life and business.
You have all the success you want in both your business and life.
You would not benefit from a quieter, calmer mind.
You're not interested in being more in tune with your inner wisdom.
You resist adventures and don't like getting a little dusty-dirty.
When I first saw Niki, I instantly felt like I knew her. She never hesitated to say, "I love you," and I knew she meant it. I got hit with a ton of emotional bricks in a relationship, and I turned to her. She told me to feel it. "And if you do not try to escape it," she added, "you will find a deeper truth in yourself." So I felt every emotion I had, and I saw the judgments in my own mind. Niki helped me see my beliefs and the stories I told myself. With her help, I realized I was already kind and loving and giving. I felt that she could feel who I was and express that to me before I believed it myself!
– CeeCee Sloan
TRIP LEADERS
Meet your Wanderlust team, who each will take on an important role with your transformational journey to Teotihuacan. Full bio available for each team member.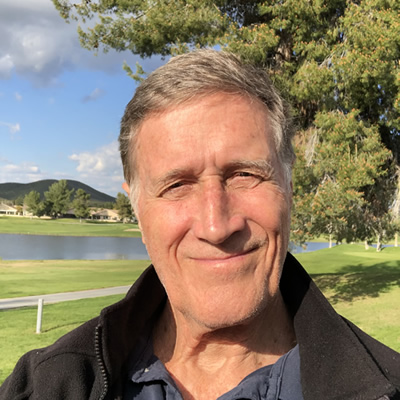 Read Bio
Hi, everybody — Brandt Morgan here, head coach at the Wanderlust Entrepreneur.
Before my first trip to Teotihuacan, I asked my mentor, don Miguel Ruiz, "What can I do to prepare for the trip? Learn some Spanish? Study the Toltec tradition? Read up on the ruins?"
"Oh, no, none of that!" He said emphatically. "Just be oh-so-happy!"
I was dumbfounded. I couldn't do it. I wouldn't do it. Yet it happened anyway. Miguel helped me identify my outworn attitudes and beliefs, and in Teo I watched them drop off like autumn leaves.
And what emerged from beneath them? The joyful, radiant, unencumbered soul that came to experience and share this unique, extraordinary life on Planet Earth!
Since then, I've been to Teo more than 25 times, almost all of them with my own groups. As a Toltec mentor trained by don Miguel, I've taken folks there from all over the world.
And why do I go back?
Because Teo is always fresh and new, always unexpected and in the moment. Because I love shepherding groups of eager students through the magical portals there and watching them go through their own metamorphosis.
Because I love watching them transform into who they really are!
After all my time in Teo, I'll tell you this: Forget all you've read about it. Forget how you think it will be. Drop all your expectations and come empty handed. Empty and innocent and open.
Do this, and you will be filled up with all you need to take your business and life to the next level.
Few things I've done in my life compare to the joy and wonder I've experienced at Teotihuacan. I hope we will both be there to experience it together!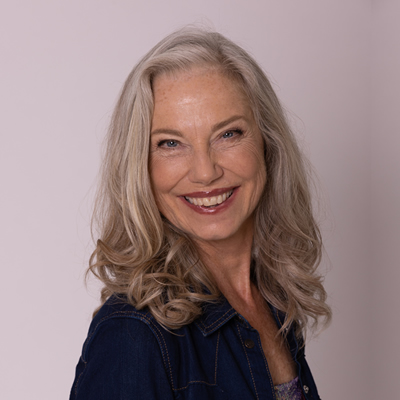 EVA CHARLOTTE LARSSON RUIZ
Read Bio
I'm Eva Charlotte, your very own Swedish Mindset Magician and Wanderlust coach.
I met don Miguel Ruiz when I "serendipitously" ran into him in Teotihuacan, Mexico. "Where have you been?" he asked. "I've been waiting for you. Then he added with finality, "You are now my apprentice!"
With those words, what had begun as a yearlong, solo world trip, suddenly changed course into a full-time, one-on-one apprenticeship.
Everything I thought I knew was turned upside-down, so learning how to accept what is and surrendering to "not knowing" became urgently needed skills.
Miguel's training wasn't traditional but came through reflections in our shared, everyday life. Whatever was present within me was mirrored back by him, often long before I was aware of it myself.
For instance, a "generous offer of support" would be completely dismissed until I could see my hidden agenda of wanting to get something in the guise of giving.
Life doesn't give us what we want, it gives us what we are. As soon as I became aware and thus changed, Miguel's response changed to reflect my new awareness.
Step by step, I faced and transmuted my hidden emotions, behaviors, and fears. In this way, Miguel taught me personal awareness, the key to all transformation.
As my awareness grew, the persona of Eva changed, and from there my whole life transformed. I became sovereign in my own being, confident in my ability to face anything as I learned to trust my own inner wisdom.
I spent eight years living with Miguel, managing his business and co-teaching with him all over the world. It was a personal journey of claiming my own presence and power, while also finding clarity, self-worth and resilience. During that time, Teotihuacan became my "second home" and played a key role in my awakening.
I love Teo. Just like Miguel, Teo is a "clear mirror," revealing the truth behind the stories we tell ourselves. Centuries of wisdom is held in the stones there. If you let it, Teo will guide you into the depths of your being, beyond fears and limitations, into your inherent love for yourself and all life.
What about you? Are you ready to look into a clear mirror? Then join us in Teotihuacan! There is nothing I would love more than to witness the light coming on in your eyes as you awaken to your own divinity.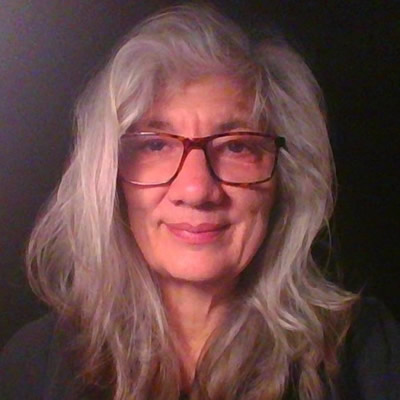 Read Bio
At the age of 6, too young to have opinions and without hesitation, I happily took a plane ride to Athens, Greece. A summer visit with my grandmother and aunts turned into years of living there, learning the language, and being completely immersed in what I considered my home.
At the age of 16, however, I returned to the USA, feeling lonely, disconnected and profoundly unhappy. The message I kept repeating to myself was that any misfortune in my life was always someone else's fault.
As life and work demanded my attention, I forgot this limiting belief and eagerly devoted myself to creating a successful business. However, I still had a hidden resistance to doing what it takes to achieve real success. The unhappiness had not gone away, and it was easy to blame business. I decided I had to do something, but had no idea what.
In 1996, with perfect timing and seemingly out of nowhere, appeared the man I consider my mentor. I studied with don Miguel Ruiz for 15 years. During that time, we went on countless trips with other apprentices to a place called Teotihuacan.
The light and energy of this place permeated my consciousness with a profound knowledge that I am the artist of my life and the one in charge of my happiness. I had finally arrived at the place I call home. "Teo" became my university, Miguel Ruiz became my guide, and I did the homework required to become a master of my dream.
Now it no longer matters where I live. Home is wherever I am. My life is fabulous, and my heart's desires are magically delivered.
Today, I am in love with everything I do. I am in love when I share and speak with you, and I dearly wish to see you in Teotihuacan!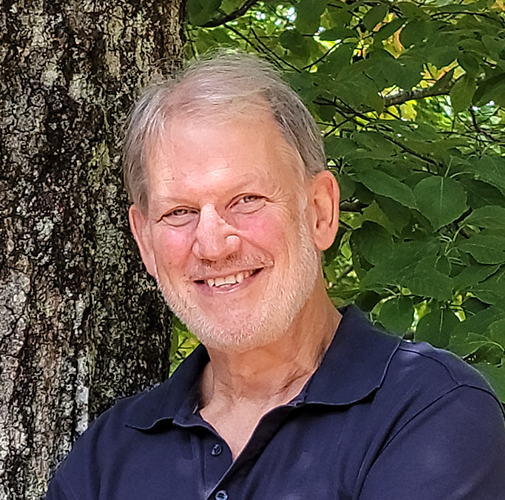 Read Bio
Like many people, I started out on my personal path looking for answers. By my late 20's, I had graduated college, was living in beautiful Northern California, and had a good job and relationship. But inside I felt stuck, lost and unhappy.
By fortunate circumstance, in the middle of my "stuckness," I was introduced to don Miguel Ruiz. After attending several of his talks and workshops, I decided to go on my very first five-day retreat with him to Teotihuacan, Mexico.
That experience not only gave me the answers I was seeking; it changed the direction of my entire life. Miguel's teaching and the group were both inspiring and transformational, but the energy of Teo's ancient ruins also had a profound effect on me.
By the third day of the trip, my mind had become silent, and I was in bliss. I had no idea what had happened or how. I had not practiced or intended for this to happen. All the personal "work" I had done previously had never brought me to this state of peace and fulfillment. I had forgotten this kind of experience was even possible.
Without the usual jumble of thoughts in my head, I was able to look behind the fear and chatter and see myself clearly. Finally, I saw who I really was and what I really wanted to do. I also knew that my greatest fulfillment would come in teaching others how to find this same inner peace and clarity.
That trip to Teotihuacan was only the first of many. It was also the beginning of my own training in becoming a Toltec mentor. Since then, I have led many of my own retreats to Teo, during which I have taught the same powerful tools of self-awareness that I learned from don Miguel.
One of the things I have learned from Teo and from life is that all the answers we seek are inside us. When we discover those answers, our sense of feeling stuck, lost and unhappy can seem to magically disappear.
This is what happened for me, and this is what I wish for you. Hopefully, I will soon have the chance to help you do just that!
What about you? Are you ready to look into a clear mirror? Then join us in Teotihuacan! There is nothing I would love more than to witness the light coming on in your eyes as you awaken to your own divinity.
I'm convinced! Count me in!
FREQUENTLY ASKED QUESTIONS
Is this retreat for me?
YES – especially if you're a heart-based entrepreneur who aims to live in generosity, service, and authenticity!
This retreat will help you move through any internal resistance you still have to taking the action needed in your business. It will also help you deal with overwhelm, give you more clarity and confidence, and support you in being financially rewarded for your work.
In other words, this journey has been designed specifically for YOU!
What if I cannot afford this?
This is not just a vacation in a pretty place. It is an investment in YOU. A more appropriate question would be, how can you afford NOT to do this?
The training alone is worth the price of this retreat. It is geared not only toward supporting you and your life but also supporting your business. And dare we say, this expense is deductible?
Also please know that payment plans are available, and we'll do our best to accommodate your needs.
How can I take time for this?
We understand – being an entrepreneur, whether full-time or part-time, can be exhausting!
You're already doing and giving so much! But being burned out is exactly why you need to take time out and fill yourself up. This is an opportunity to interrupt the norm, restore and replenish your mind and soul, and be much more effective.in your work.
The inner stillness you find in Teotihuacan will guide and support you as you return to your business.
What is the itinerary?
We always provide a general overview of the program, leaving the details to be decided and experienced as the journey unfolds. Your trip leaders teach from life Itself, as it guides them, and that is always happening in the moment!
Depending on the group's energy, the itinerary may shift in any direction. Please trust that magic will happen and that we have a wonderful journey planned for you. We look forward to a most exciting adventure together!
As a general overview, we will gather for teaching sessions twice a day. During the day, the training happens while exploring the ancient ruins in the area. Most meals will be at the Dreaming House. There will also be some excursions and extracurricular activities and festivities.
I need a roommate – how do I arrange that?
If you would like to be matched with a roommate, please let us know, and we'll do our best to pair you with someone else who is also seeking a roommate. Then you'll have a chance to meet and get to know your fellow traveler during our pre-trip online gatherings.
In case there is no one to pair you with, your room will be considered a single, and an additional single-occupancy supplement will be added to your retreat fee.
Can I bring my kids/partner?
No, this journey is for you and your business, and we want you to come on your own.
The retreat is an amazing experience, yes, but it's also a deep inner journey with an invitation for profound transformation. The more focused and present you can be, the more you will get out of this opportunity.
Once the retreat is over, your family is welcome, and you can stay on for some extra days together. Please let us know, and we'll be more than happy to support you with this.
I'm concerned about traveling with people I don't know.
Your personal journey actually starts as soon as you register, and you'll get to know everyone through the private Facebook group. There, you will have plenty of time to connect with others, start building relationships, and share dreams and excitement about the upcoming trip!
On top of that, there will be two in-person meet-and-greet sessions via Zoom to allow you time to break the ice and meet the ones who will be joining you.
The group and the venue are intimate, and the space is private. Rest assured, this is a safe space for you to be YOU.
Do I have to participate in everything?
Of course not! You are always in control of your own choices and master of your own journey.
That being said, every aspect of this journey has been selected and arranged with a greater purpose and mission in mind. It is intended to assist you in the transformation you desire, and you won't want to miss even a step along the way.
Where do I fly into?
Book your flight into the Benito Juárez International Airport in Mexico City (MEX), arriving Monday, September 18th before 3:00 pm and departing September 23rd, 2023 after 3:00 pm.
As long as you arrive on time, once you've cleared customs and officially step onto Mexican ground, you'll be greeted by someone from our team. From there on, you'll be taken care of throughout your visit.
If you're adventurous and have some time, Mexico City and the surrounding area are well worth a few days' visit. We'll be happy to offer suggestions for your added enjoyment.
Can you accommodate dietary restrictions?
Yes, we're happy to!
Please let us know your needs at least two weeks before the retreat, and we'll take care of you. If what you need is not available in San Sebastian, we will let you know, and together we'll work on finding a solution.
Please clearly state any allergies and intolerances you have, along with your dietary preferences. If the list of things you can't eat is long, we may ask you for a list of things you can eat instead.
Is it safe to travel to Teotihuacan, Mexico?
Yes, Teotihuacan is very safe. That being said, we'll also give you some common-sense guidelines to follow, just as you would traveling anywhere else in the world.
As long as your flights are within our recommended times, you'll be taken care of from the moment you pass through immigration.
Our pre-trip documentation will give you all the information you need – such as bringing a refillable water bottle for filtered water, using a waist pack, and leaving your valuables at home.
Do I need travel insurance?
Yes, we always highly recommend travel insurance that includes trip cancellation and medical coverage. Be sure to read the fine print, as policies can differ greatly.
While you're at it, be sure to confirm with your travel insurance provider what Covid-19-related issues are covered and to what extent.
What is the weather like?
The climate is considered high desert, so it's moderate and dry with considerable rainfall in the rainy season. It can be hot during the day and chilly at night.
In September, the average temperature is high 72°F (22°C) and low 52°F (11°C), so you can expect very pleasant temperatures during the day, but be sure to bring something warm for the evenings.
On most days, it will probably rain in the afternoon, and when it rains it pours. As much as possible,we time our daily activities to stay out of the rain, but make sure to bring proper attire just in case. Simple rain ponchos are available for purchase at the ruins.
What do I pack?
When you start packing for this incredible adventure, plan for comfortable, casual and laid back. You will not be needing anything dressy, so leave those beautiful stilettos and stylish tuxedos at home.
Think layers as you plan what to bring. Mornings and evenings can be cool, while the days can easily heat up to feel like summer. Dressing in layers is also a good way to protect yourself from the sun when you're at the pyramids.
Since there's a good chance of some rain, you might want to include something moderately warm, like a sweater, that could be topped off with a raincoat and sturdy, water-repellent walking shoes.
Once you decide to join us, we will provide a more detailed list of what to bring and what not to bring.
Can I stay longer?
By all means, enjoy this beautiful, sacred land for as long as you want!
The retreat is officially over at 11 am Mexico time on September 23rd, but there are all kinds of options and possibilities at your fingertips.
If you are looking to extend your stay on either end of your trip, we are happy to offer recommendations.
Will I have access to the Internet?
Yes, you will be able to stay connected with your loved ones. Wifi is available almost everywhere at the Dreaming House, and you'll find the strongest signal in public areas like the dining room.
That being said, the more you can disconnect from your life back home, the better the impact of this alchemical experience, so please plan to be "off the grid" as much as possible.
How can I offset the impact of my traveling by plane?
You can purchase "carbon offsets" for your trip to neutralize your carbon footprint. We'll provide information once you have decided to join us.
What about COVID-19?
Your safety and wellbeing are very important to us! We will adhere to all COVID-19 travel requirements at the time of travel and will keep you informed of any updates.
At the time of this writing (January 2023), there are no requirements for vaccination or masks on this retreat, but you're always welcome to wear a mask if you like. We will be providing N-95 masks and will also have some rapid Covid tests on hand if needed.
If you're concerned about rooming with someone who has made a different vaccination choice than you, please let us know your needs in the pre-event forms and we'll do our best to accommodate you.
The Dreaming House routinely complies with any new health and sanitary requirements. Please inquire for specifics if you'd like to know more. Also keep in mind that we don't give refunds if you have to cancel, which makes it all the more important that your travel insurance includes Covid-related cancellations.
No more doubt! I'm saying yes to me!
Copyright © 2023 Sheri A Rosenthal DPM Inc.