I've always been fascinated with technology and interested in all things code-related.
I began working in an accounting office when I was 18 years old and quickly realized that pushing paper was not for me — although I did gain some valuable experience in the eight years I worked there. It ended up being my introduction to the tech world.
Tech Support
Once management noticed my technology-focused brain, I was given the opportunity to be "tech support" for an office of 60-plus employees. I was responsible for running daily reports on our dot-matrix printers, which were connected to AS400 computer terminals.
I also handled installing software on PCs and setting up hardware. It was only about a year until I was able to run the show efficiently by myself. My reward was additional responsibility: inventory, ordering, and human resources work.
I knew I wanted to pursue a different path for my career and learn a lot more about technology. So I started studying computer programming in 1999, and I have been building websites professionally since 2004.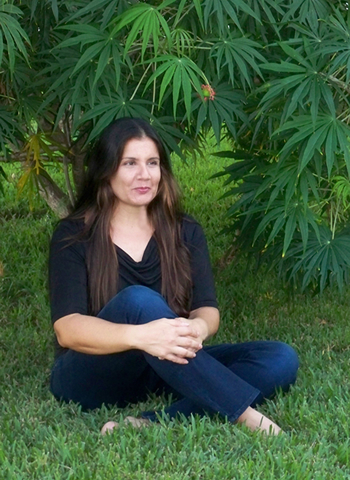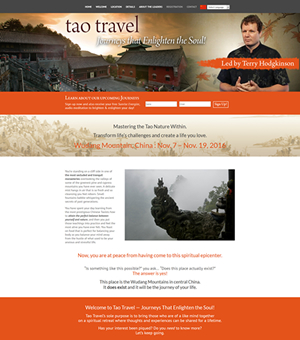 |
Theresa Kibler built a new website for me and re-designed two older websites of mine. Not only is she incredibly skilled at her craft but also very organized, accurate, punctual, professional and simply a pleasure to work with.
I would recommend her to anyone that is serious about having a website that stand out from the rest! Thanks Theresa for being you and the great work that you do!
TERRY HODGKINSON
Owner, Tao Travel
Author, Memoirs of a Wandering Ninja
I have to say, I really love what I do.
It's very rewarding to take an idea and turn it into a beautiful, effective website that's going to enhance a client's existing business or new endeavor. Learning about the exciting locations that our clients are traveling to is an added bonus for someone like myself who always enjoys learning and expanding her horizons.
Plus, the group of professionals I work with are amazing and make my job that much more enjoyable. 🙂
Formal Education
Bachelor of Science Degree – Information Technology, focus on Web Application Development
Associate in Science Degree – Computer Programming and Analysis
Continuing Education
Website Development is an ever-changing and evolving field. It is critical to stay informed and be aware of impending changes that can affect my clients' websites. I subscribe to several industry-specific blogs that provide valuable information related to website security, Search Engine Optimization techniques, software changes, etc.
My website is constantly being updated with new projects. I invite you to check out my portfolio or request a quote for your project. (Simply click the quote link, fill out your info, and I will get back to you!)
Retreat Sales Pages
Act Now & Save 30% !
Retreat Web Packs are the perfect option for getting your modern, effective website online quickly! Feel confident that your website will not only look great, but will be completely tablet and mobile friendly.
There are FIVE beautiful templates to choose from and FOUR installation options to fit your needs and budget.