Got questions? But no one to answer them who truly cares about YOU and your business (or that you trust)? Well, stop worrying! Because you've FINALLY found your home AND the perfect team and community to support you.
It's not easy to have your own business.
Alone in your office with no one to bounce ideas off of…
Unsure whether or not you're making wise choices in your business…
No one to talk to about your fears and concerns…
Not sure how to fix things when they don't work out as planned…
But it doesn't HAVE to be this way.
There's a place just for YOU – the heart-based entrepreneur and transformational leader – where you can move past confusion, doubt, loneliness, and uncertainty…
And be supported by coaches who understand what you're dreaming of creating and can't wait to help you make it so.
Welcome to the Wanderlust Coaching Club & Community!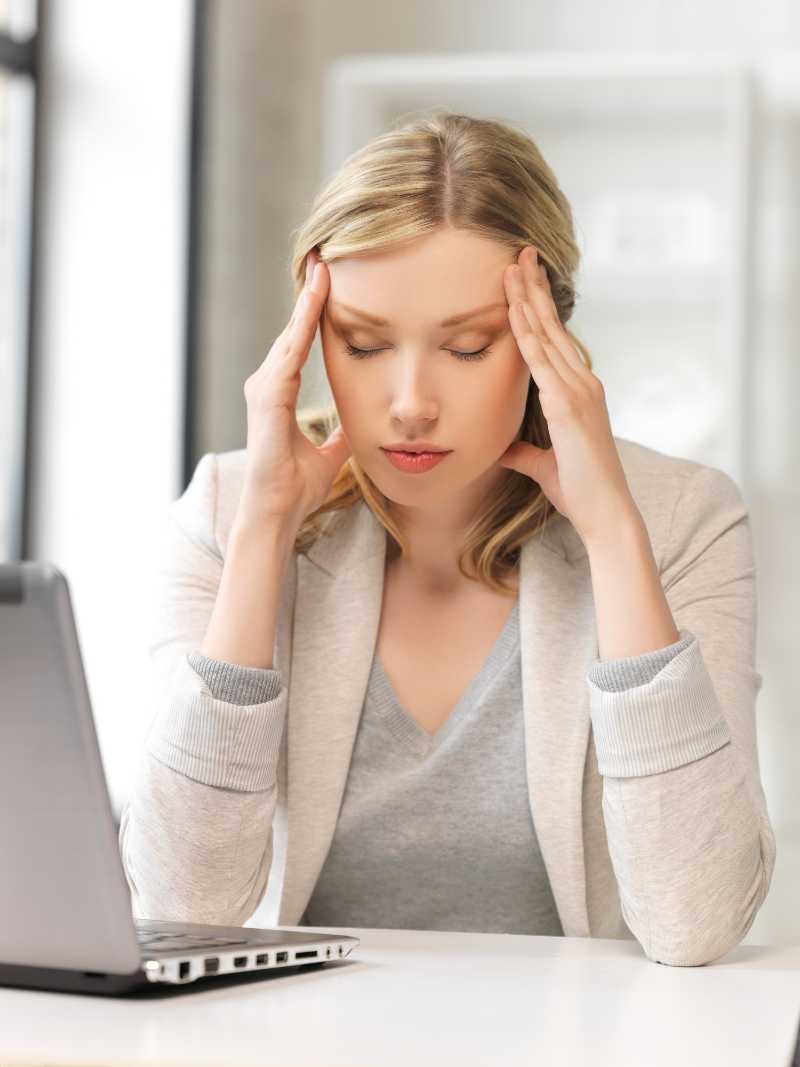 So what is the Wanderlust Coaching Club??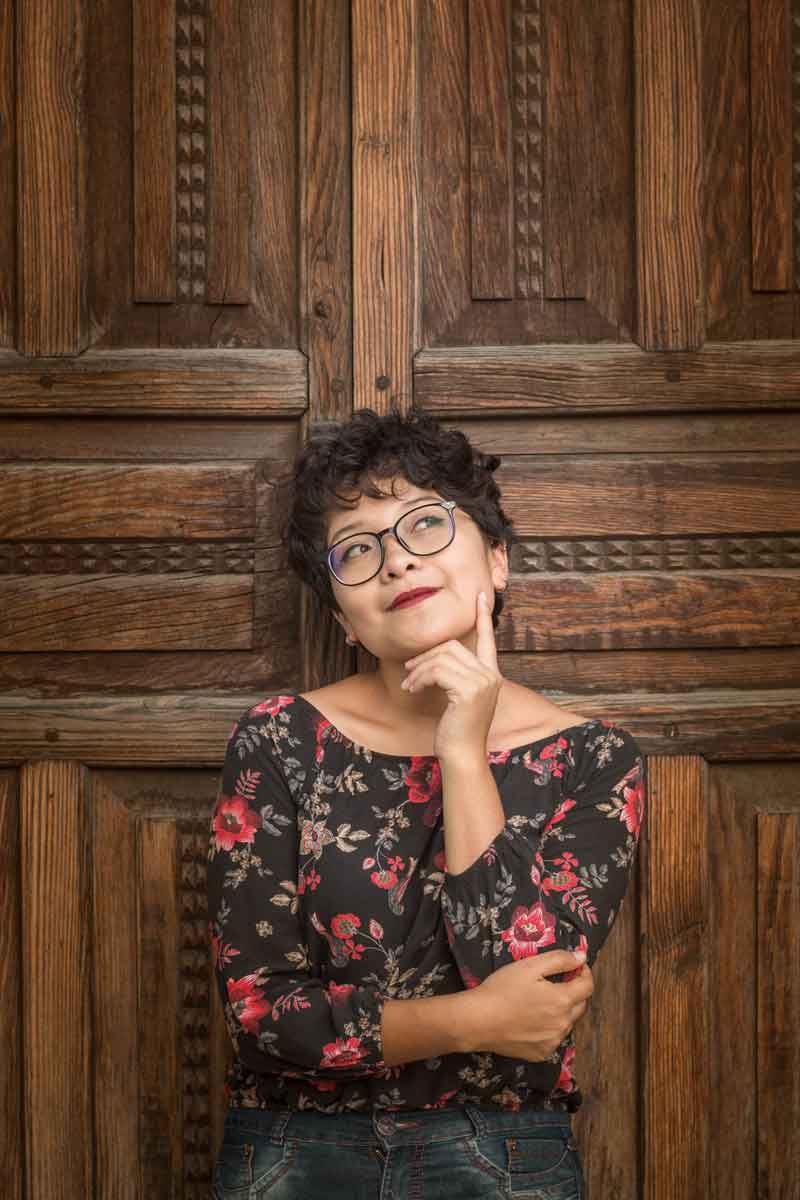 Simple! Our Coaching Club is the perfect place to be if you don't want to join a coaching program that's so advanced that you feel uncomfortable asking basic questions) or that isn't heart or mission-based like you are.
I know that when I started Wanderlust Entrepreneur I had SOOOO many questions but no one to ask them to. I made a lot of mistakes and definitely learned the hard way.
When I finally made a little money in my business I joined a year-long coaching program – but it was quite costly and most of the material was too advanced for me and where I was in my business – I wasn't ready to implement any of it yet.
I WISHED I had access to a program that fit into my budget AND gave me access to experts who could guide me with my beginner questions and let me know if my ideas were viable or simply insane!
Coaching Club focuses on the 5 C's that are CRITICAL when building your business:
Clarity
Course of Action
Confidence
Commitment
and Collaboration
CLARITY. You need to be clear on WHO your ideal client is, WHAT problems they have that you want to solve in your business, and of course, HOW you're going to solve those problems.
COURSE OF ACTION. What are you doing every day to grow your list and following? (And that should NOT include throwing spaghetti against the wall and hoping it sticks!)
CONFIDENCE. Will people actually listen to you and buy from you? YOU?? Yes, they will! Having non-judgmental support from wise coaches makes all the difference in the world when your mind is your greatest nay-sayer.
COMMITMENT.  When feeling overwhelmed or scared it's easy to go into a pattern of avoidance. Being accountable to another transformational leader just like you will keep you on track and taking action every day!
COLLABORATION. The truth is we cannot create a business alone and we don't live in a vacuum. Without community and support from others you will never reach your ultimate potential – every 6 and 7-figure biz owner knows this.
The Wanderlust Coaching Club is here for you to support you in all five C's so that you don't end up feeling stuck and unable to reach your income potential.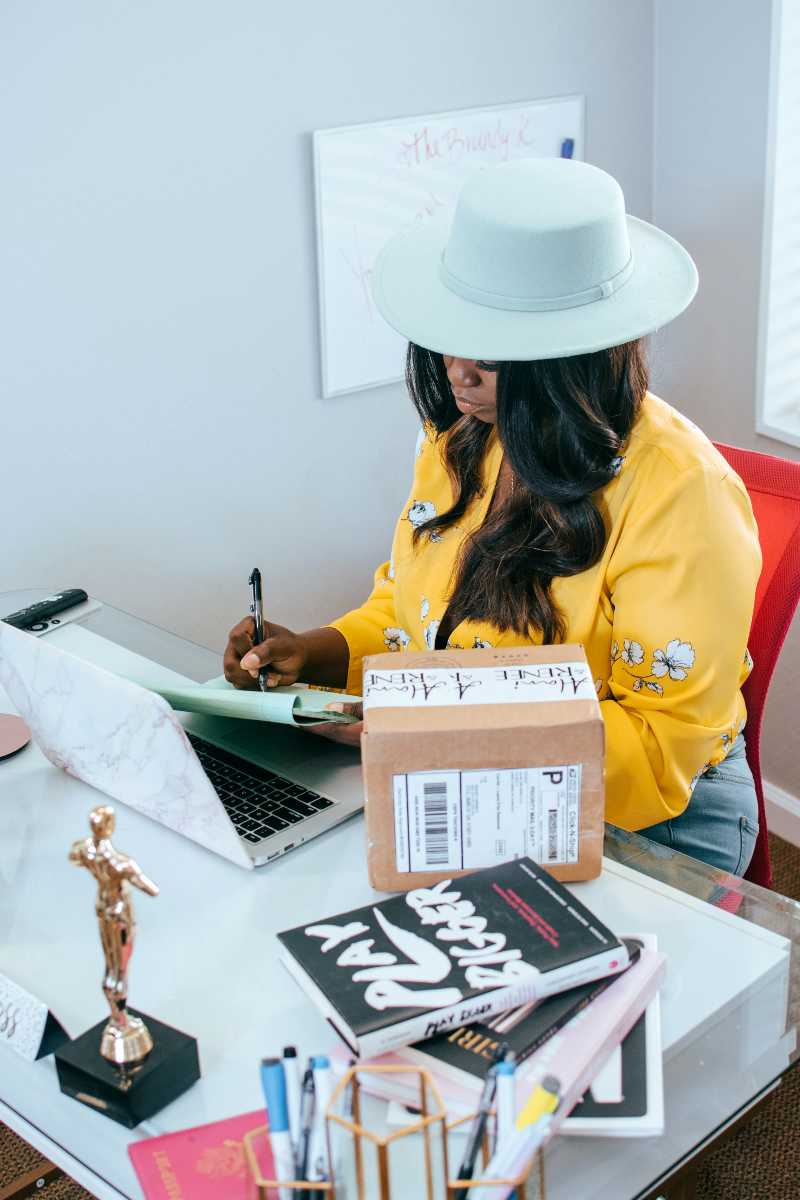 You don't need to struggle. And you don't need to do this alone.
What kinds of questions can you ask us??
❓ How do I find the right words to express myself on my website, social media, emails, etc?
❓How do I get noticed in my niche when so many others are doing the same thing?
❓How much should I charge for my coaching, programs, retreats, events, etc?
❓My mind keeps telling me I'll never be able to make this work – can you help?
❓I don't know if I picked the right name for my program, Facebook Group, upcoming challenge, etc!
❓How do I promote my upcoming offering and get it filled?
❓Will this retreat idea, course idea, live event or program sell?
❓Why didn't my last Facebook ad work?
❓I need a freebie for my website and I don't know what to offer.
❓How can I sell more effectively on my sales calls?
❓How do I get clear on who my ideal client is?
Any business question you can think of is fair game!
What's included in the Wanderlust Coaching Club?
Every week something's happening in Coaching Club!
Z TWICE MONTHLY join us for our 90-minute Business Coaching Call where you'll ask all your questions live and get coached on the spot with Sheri, Brandt, Melanie and/or Leo (we all take turns). Can't make a live call? No worries, submit your Q and you can listen to us answer it on the replay.
VALUE: $1000 USD
Z  ONCE MONTHLY there will be a special Mini-Class livestreamed into the private Facebook Group on whatever topic is hot in the group that month.
VALUE: $500 USD
Z ONCE MONTHLY we'll host a networking Zoom call where you'll get to meet people that you could end up doing business with or volunteering to help.
VALUE: $250 USD
Z  PRIVATE FACEBOOK GROUP to connect to your fellow Coaching Club members (you never know who has a connection you need or a resource you want!).
VALUE: $250 USD
That's a total value of $2000 EVERY month!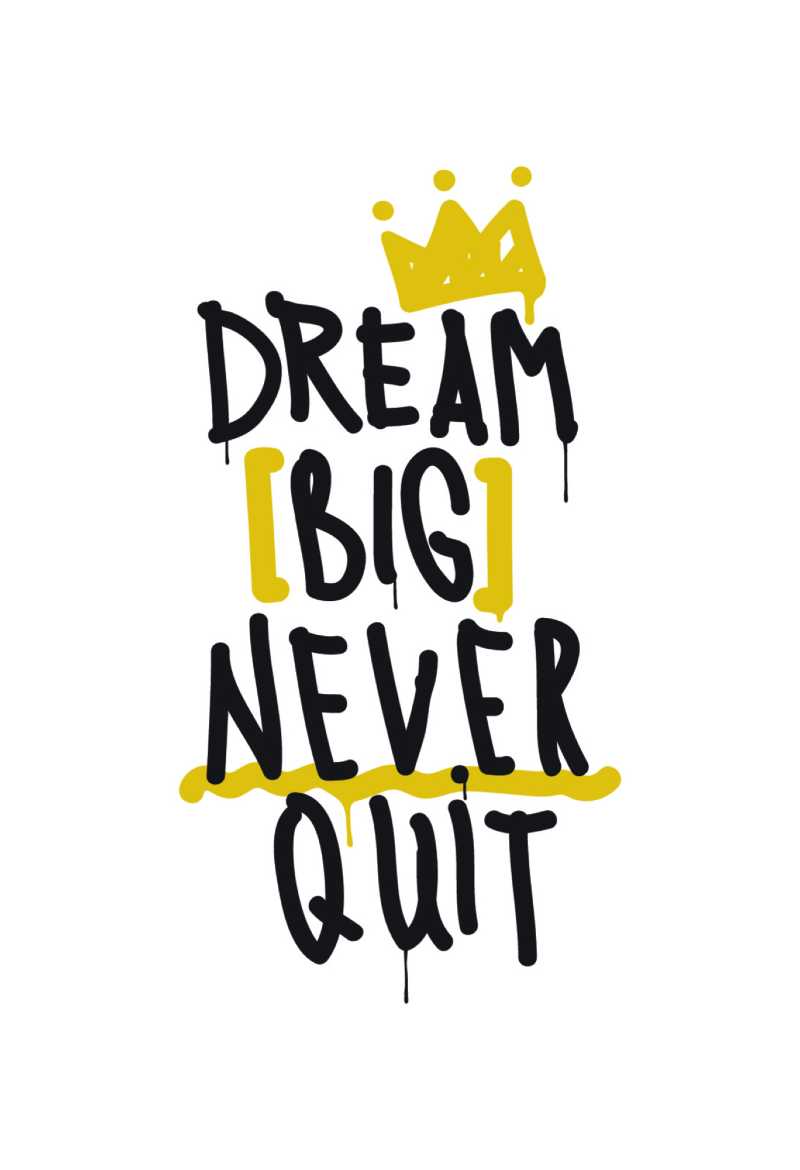 Join for 6 months + get one month FREE or
12 months + get two months FREE
(pay-in-full discount)
…Or…
take the $197 USD a month payment plan for 6 or 12 months
And… we've got some great BONUSES for you!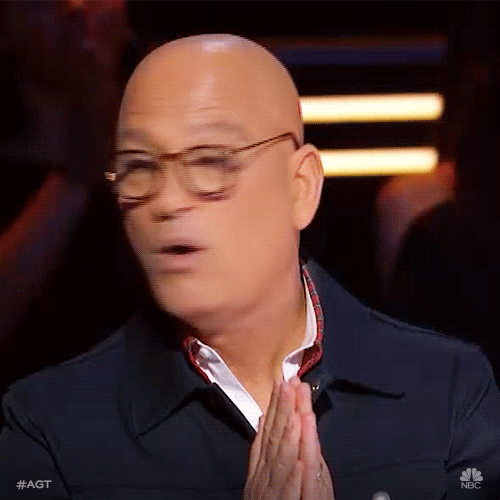 COACHING CLUB GOOGLE DOC — On this community resource, you'll get to share what you do and what three skills or resources you'd be willing to share with those in the community who want or need your support. (This could be coaching, business connections, financial backing, editing, emotional support, whatever!)
90-DAY COMMITMENT SPRINTS — There will also be a place on our Google Doc where you can post a quick phrase and info stating what you're committed to accomplishing within the next 90 days. You can choose or we'll assign you an accountability partner to keep you on track while you're in Coaching Club. Together we're going to GET WORK DONE!!!
FACEBOOK WANDERPOSTS — There will be posts to support you weekly in our private Facebook Group. For example, on Mondays there will be an accountability post asking what you're committing to getting done that week. There will also be a "what do you need and who can help" post, and a "share your wins" post. The more engaged you are, the more you'll accomplish in building your business.
Who is Wanderlust Coaching Club for?
You're relatively new in business – maybe even brand new!
You have lots of questions and want to make sure you're doing things right the first time.
You know you need community and accountability to support you – or you might not follow through. 🙂
You're looking for guidance that's not cookie-cutter, but specific to YOU.
You want to feel like someone has your back that you can trust.
You're ready for more consistent income and clients.
You want proper business advice in setting up your business to support your lifestyle and business goals.
You're interested in being a Wanderlust Entrepreneur (yes, that could be YOU working on that boat)!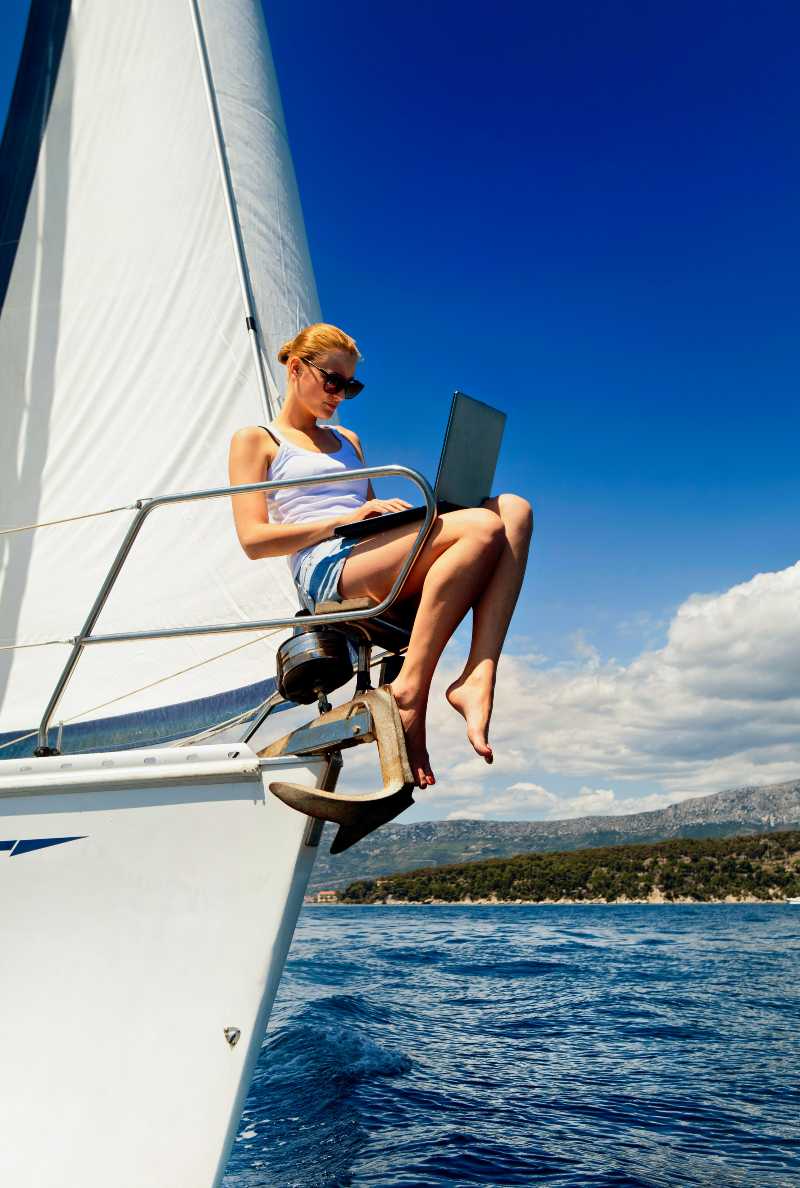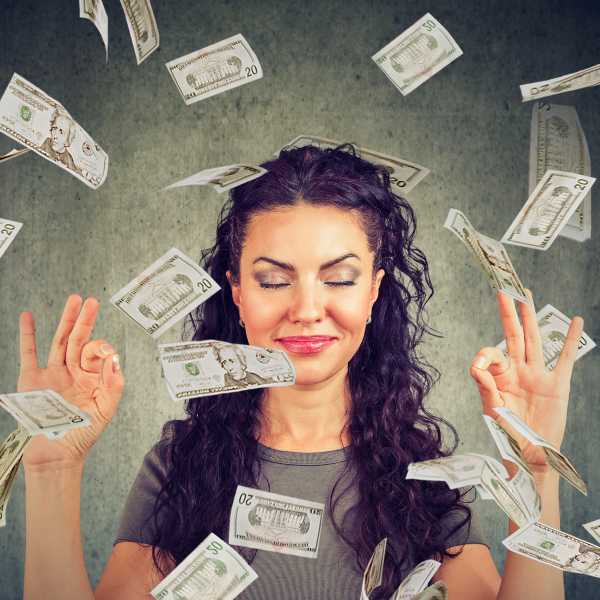 Wanderlust Coaching Club Is For You If You're Ready To:
Stop working so hard and get help from folks who have already been there, done that.
Face any doubts and fears that are holding you back from creating your dream business.
Open yourself to marketing from the heart so you can attract your perfect clients.
Run your business like a business – not a hobby.
Join a community that has your back based in generosity and respect.
Invest in yourself and your business.
Wanderlust Coaching Club Is NOT For You If:
You piddle around and avoid taking action and getting work done (maybe you're afraid of success?).
You haven't wanted to deal with the inner issues that are interfering with your business abundance.
You prefer to blame what's not going right in your business on others.
You tend to give up quickly rather than keep at it until you get it right.
You don't want to learn any technology for your business or how to market.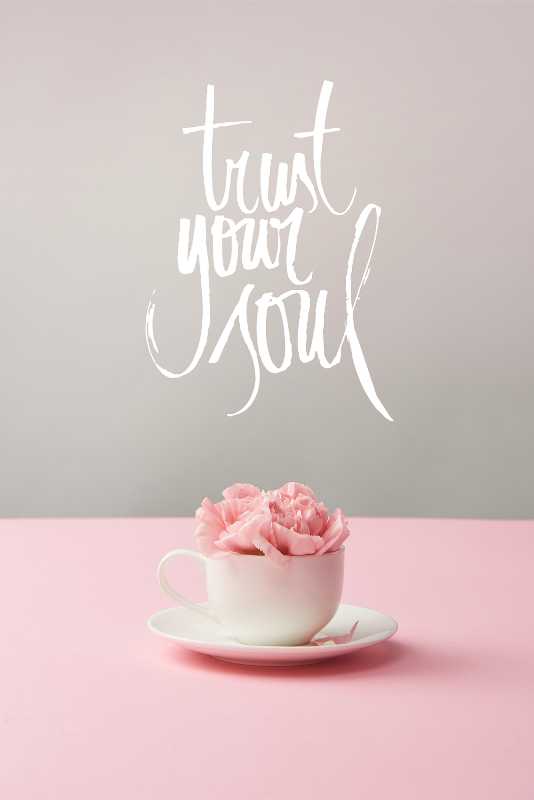 Q: Will I receive business coaching in this program (or is this just for retreats)?
Yes, this is a BUSINESS COACHING program! You will also be able to ask retreat questions and get mindset support. You can ask us anything and we will do our best to answer it. And if we cannot – we'll direct you to the resources you'll need to get your question answered. This is not a "fluff" program!
Plus, you'll receive customized support based where you are on your journey – so you're not going to get random advice – only what you need for YOUR business.
Q: When do we meet weekly?
Our two live calls and our networking sessions are all on Zoom. Our Monthly Mini-Class livestreams into Facebook and you can watch there at your leisure (if you want to ask questions we recommend you be there live). All calls are recorded in case you miss one!
These are the dates and times for the group calls and they are all listed in "New York Time" – so do make sure you make note of the times in your neck of the woods! You can use this website to convert the times if you need to.
Thursday April 15th Coaching Call @ 12PM ET
Tuesday April 20th Networking Call @ 12PM ET
Thursday April 29th Coaching Call @ 7PM ET
Tuesday May 4th Facebook Livestream @ 12PM ET
Thursday May 13th Coaching Call @ 12PM ET
Tuesday May 18th Networking Call @ 12PM ET
Thursday May 27th Coaching Call @ 7PM ET
Tuesday June 1st Facebook Livestream @ 12PM ET
Thursday June 10th Coaching Call @ 12PM ET
Tuesday June 15th Networking Call @ 12PM ET
Thursday June 24th Coaching Call @ 7PM ET
Tuesday July 6th Facebook Livestream @ 12PM ET
Thursday July 15th Coaching Call @ 12PM ET
Tuesday July 20th Networking Call @ 12PM ET
Thursday July 29th Coaching Call @ 7PM ET
Tuesday August 3rd Facebook Livestream @ 12PM ET
Thursday August 12th Coaching Call @ 12PM ET
Tuesday August 17th Networking Call @ 12PM ET
Thursday August 26th Coaching Call @ 7PM ET
Tuesday Sept 7th Facebook Livestream @ 12PM ET
Thursday Sept 16th Coaching Call @ 12PM ET
Tuesday Sept 21st Networking Call @ 12PM ET
Thursday Sept 30th Coaching Call @ 7PM ET
Q: Is the Coaching Club good for more experienced business owners?
No. Advanced concerns and questions can have business newbies feeling uncomfortable and we want to create a safe space for folks that are new to their business journey to be able ask questions without feeling stupid because they're so "basic."
We recommend that you consider joining us this summer for our Wanderlust Business Mastermind where you'll receive the kind of support and advice you need to run a 6 and 7 figure business!
Q: What if I can't make any of the live calls!?
We don't expect you to attend all the live calls. So the day before our twice-a-month calls we will put a post in the Facebook Group and you can put your question there and we will answer it on the call even if you're not there. Then you can simply listen to the replay. That way you don't have to worry. If you have a more complex question – of course it could be best to be with us live.
Q: Can I post questions in the Facebook Group like your other programs?
There is no coaching support in the Facebook group – meaning we will only be answering questions LIVE during the call times! The group is for networking and for accessing the resources that we will have for you to use in your business.
Q: What's your guarantee?
Our guarantee: 
I understand that with this transaction, I am PURCHASING Coaching Club in FULL for either 6 or 12 months. I am clear that I am NOT purchasing a monthly subscription plan that I can cancel at any time, but instead, agreeing to pay in FULL (with the opportunity to do so over time, if I choose the payment plan).
I understand that the Coaching Club cycle begins the day I join and auto renews every 6 or 12 months depending on the program I originally registered for provided I remain in good standing and do not owe a balance.
I understand there is a 30 day cancellation period from the original date of purchase so I can "test out" the Wanderlust Coaching Club. After my initial 6 or 12 month period has completed I can cancel without penalty at any time by simply emailing us at awesomeness@wanderlustentrepreneur.com
Please note: chargebacks are NOT an acceptable way to cancel this program and will be contested.
Please be advised that the content of this program – including but not limited to the videos, worksheets, files, forms, documents and spreadsheets contained herein – is protected under copyright law and the copyright held by Sheri A Rosenthal DPM Inc. dba Wanderlust Entrepreneur.
It is illegal to share, copy or re-purpose any of the materials herein for your own commercial use or with other individuals. These materials are for your personal use only unless you obtain prior written consent of Sheri A Rosenthal DPM Inc. to the contrary.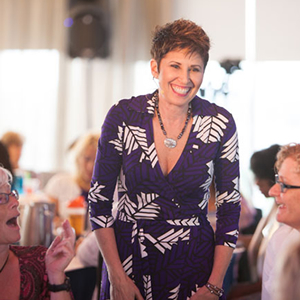 Hi! I'm Sheri Rosenthal and like many of you I'm a coach, author, speaker, and retreat leader.
After 18 years of practicing medicine and being trapped in an office, my biggest fantasy was creating a lifestyle that allowed me to travel, work, and live anywhere in the world. When I sold my practice, I felt like I could FINALLY create my dream life.
That was back in 1998 and after leaving medicine, I started studying and working for don Miguel Ruiz, author of The Four Agreements. I became a retreat junkie and in 2003, I created my own travel agency, Journeys of the Spirit.
I went on to create The Retreat Blueprint Program and in THREE SHORT YEARS, I created a 7-figure business teaching thousands of heart-centered entrepreneurs how to add transformational retreats to their business as well as teaching them how to create successful retreat-ready businesses with my online programs!
For many years, I've focused on teaching the mechanics of retreat-planning, business building and marketing  – and I'm honored to help you build the business of your dreams too!
You're going to love the Wanderlust Coaching Club – there's nothing like feeling supported on your journey knowing that there are people out there that care about YOU and what you are bringing to the world.
Hey! I'm Brandt Morgan, and I love working with words. But I love working with people even more. 
Looking back on my 40-plus years as a professional writer and editor, it's been both productive and fun. I've written nine books, including a series that's sold more than a million copies, plus hundreds of articles for a wide range of publications. I've also written and edited for a variety of publishing houses. It's been rewarding, to say the least.
But none of those rewards compare to the joys I've had during the unexpected detours and "sidetracks" along the way — especially the ones that brought me into coaching and collaborating with folks on their business and spiritual paths.
As a spiritual teacher and Toltec Mentor trained by don Miguel Ruiz, I've, designed, marketed, and guided dozens of my own international retreats. And as head coach for the Wanderlust Entrepreneur, I've worked with small-business owners and retreat leaders to fine-tune everything from mindset to marketing, inner success to sizzling sales pages.
Nothing tops that! That's why I'm especially eager to have you join us in the Coaching Club, where I look forward to using all my past experience — writing and people both — to help you build the business of your dreams!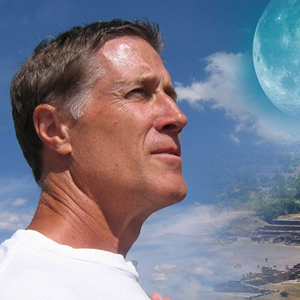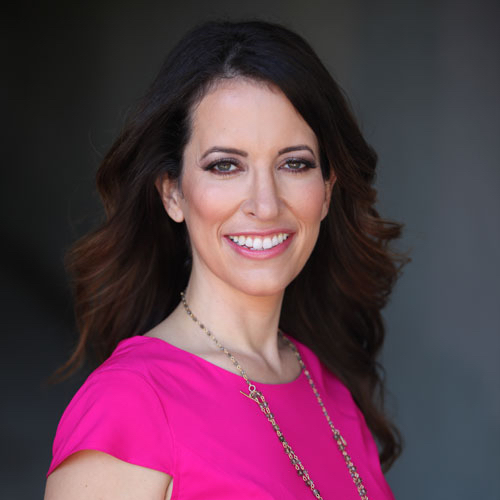 Hi! I'm Melanie Scott. As a coach, teacher, and mentor, I know firsthand what it is like to up level my life and business – in addition to helping others do the same.
After 14 years of practicing law for the world's biggest law firm and the United States Department of Justice, I left the 9 to 5 behind (it was more like 9 to 9!!) and began coaching full-time. That was 2016. Now, more than 5 years later, I have mentored countless beautiful coaching clients when it comes to life, love, business, and retreats.
Retreats first came into my life when I was going through a tough time. In the midst of my struggles, I needed guidance and a safe space to dive deep and fall apart – so I could put myself back together again. And, that's exactly what happened. Since then, I've not only been on numerous retreats all over the world, but I've led them, too.
I've also helped clients create their own fabulous transformational retreats. Since 2016, I've been a Retreat Strategist, Business Coach, and Copywriter for Wanderlust Entrepreneur. Plus, I've guided folks privately, walking with them hand-in-hand as they bring their retreat and business offerings to the world, from Bali to Ecuador, online, and so many places in between.
I look forward to guiding you in the Wanderlust Coaching Club and cheering you on. I'll see you there….
Hi folks! I'm Leo van Warmerdam, aka Leo Van to our Wanderlust community. At heart I am a seeker of knowledge, truth, personal freedom and happiness.
Like most of our Wanderlust team, I studied with don Miguel Ruiz for over a decade. Through that path and work (lots of work!) I not only came to feel comfortable in my own skin but also understood what I needed to do to create the life I really wanted. After several years of study, I began taking on students of my own, teaching classes and workshops and leading retreats.
I also had a long journey in the business world that included all the challenges of starting, building and running a small business. Then I finally merged my worlds of work and personal grown by joining Sheri at Wanderlust Entrepreneur.
As part of the Wanderlust coaching team, I combine all my business finance, marketing and operations skills with copywriting and retreat program creation. (There I am also known as the spreadsheet wizard.) 
I'm excited to help Sheri launch the Wanderlust Coaching Club for our community members — people who are looking not just for support but also for colleagues to share the journey. I hope you will join us on this journey, allowing us help you bring your vision down to earth and send your passion into the world as a thriving business!