FINALLY! The legal forms you need for your retreat business to cover your butt from Texas to Timbuktu.
Here's what's included in our Legal Forms Package….
You'll Receive Our Ultimate Travel-Savvy Legal Forms Package…
Trip Registration Form
Please Don't Forget Me Form
Trip Information Form
Statement of Psychological and Health Conditions Form
Responsibility/Limitation of Liability Form
Terms and Conditions Form
Release of Liability and Assumption of all Risks Form
*We recommend you do take our legal forms to your lawyer for a quick review based on your state, province, and country's specifics.
PLUS: You'll Receive These Bonuses:
Two 20 minute video training's on how to use our forms properly
Information on Seller of Travel Law and how to be compliant
Resources for purchasing the insurances you need for your retreat and business
Specialty info for doctors and therapists
Worldwide medical resources + immunization information
Our special form to use if you are running an IN COUNTRY retreat instead of international!
Even though I had already led two very successful retreats to Costa Rica, I had no idea how to handle the legal, disclosure, and insurance details. Not only did this cause a lot of stress, but it ended up affecting my bottom line!
Q: Do I really need anything more than a waiver for my retreat?
Yes you do! Especially if you are taking clients out of the country. If you are doing a workshop or live event in a pretty place and are sitting in a room all day – that is different. But if your people are going to be leaving the room for experiential activities, touring, or doing any kind of activity that puts them at risk you need these forms.
Q: In what way are these forms protecting me?
It is crucial to have your participants sign liability forms that specifically say that they are assuming the risks of travel AND that they're releasing you from any liability that might arise from your negligence, carelessness or from their general participation in your retreat. And any old waiver will not do – your forms need to be written specifically for travel and the issues that occur while traveling. For example, on one trip a gal disobeyed very clear orders to not take a taxi alone at night in Brazil unless it was the special hotel taxi, but she didn't listen and did so anyway. She was walking around the city after the group dinner and got into a taxi on a dark side street, was taken, robbed, beaten badly, and finally managed somehow to escape and get back to the hotel and safety. Thankfully such an incident is extremely rare, but this kind of issue would not normally happen at a workshop or a live event you were running at a hotel at home. You can see why you would NOT be covered for this kind of situation with a simple waiver. The issues that can occur while travelling are unique and I highly recommend you make sure your retreat is insured.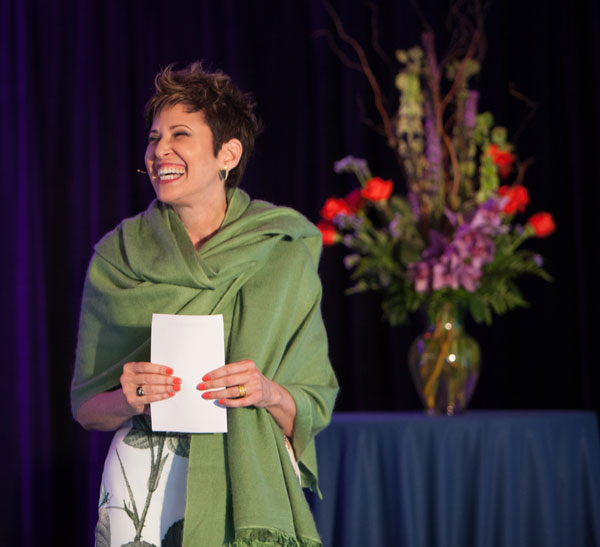 Dr Sheri Rosenthal is known as one of the most sought after retreat strategists for coaches, speakers, and authors — and is the owner of Journeys of the Spirit Travel®, a boutique agency specializing in the planning and management of group travel.
Through her Wanderlust Entrepreneur Community and her signature course, The Retreat Blueprint Program, she has taught thousands of facilitators how to design exceptional retreats that allow them stand out in their niche.
She is famous for helping clients plan, fill, and profit from transformational retreats that change lives in a huge way while adding serious income to their bottom line!