Ready to plan your FIRST local or in-country Retreat? Awesome!
Retreats Made Easy is the perfect program for any FIRST TIME retreat leader to get the confidence and tools to plan, price, and promote your sold-out Transformational Retreat!
Want more info? Sign up for our FREE webinar training.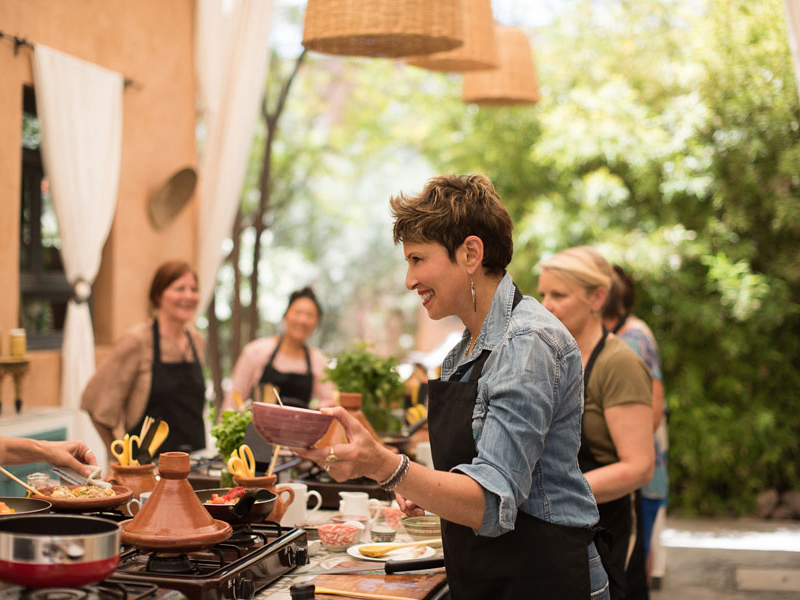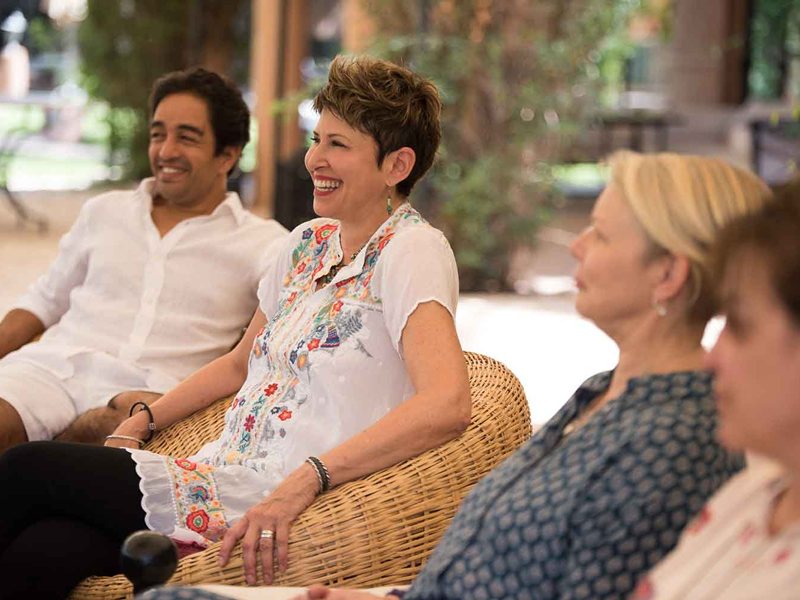 By working with us you're getting…
….the very BEST Retreat training you can buy!
 Whether you're a total retreat newbie or have run over 30 retreats, you want state-of-the-art information AND you want it being taught by people who 
KNOW
 retreats.
Yup, there are plenty of folks teaching about retreats out there. But ask – how many international retreats have they designed and planned? Just because someone has RUN a few retreats – that does NOT make them an expert!
Through our travel company, Journeys of the Spirit, we have planned and managed over a thousand retreats – and we've educated thousands of retreat leaders through our Retreat Blueprint Programs.
We know what it takes to launch a successful and lucrative transformational retreat that's deeply life-changing. We know the law. We know the problems that can arise on a retreat.
OUR MISSION IS: For you to design, price, market, sell-out, and monetize a retreat that makes you a profit of at least $10K so that you can travel the world (if you want to!), transform lives in a huge way, give back and be of service, and have the income you desire from the expertise that you share. Are you in?
Here's what you'll learn…
Module One – Awesome Beginnings!
We'll dive deep into:
How to Master a Confident Retreat Leader Mindset
What Must Be in Place in Your Business BEFORE You Start Running Retreats
Laying Out Your Retreat Planning Strategy + Timeline Step-by-Step
The 6 Components a Retreat-Ready Business
Designing a Transformational Retreat NOT a Ho-Hum Workshop (even your first retreat can SELL-OUT if you follow these tips)
And much more!
Module Two – Business Foundations
We'll cover:
Relaxing into Quickly + Easily Explaining What You Do
Knowing Your Ideal Participant Body, Mind + Soul
Brainstorming What To Teach or Offer on Your Retreat
Packaging a Variety of Services so You Make Money All Year Long
The Must-Know Retreat Legalities+ Proper Insurance
And much more!
Module Three – Retreat Essentials
We're going to explore:
Choosing the Right Location + Venue for Your Retreat
Planning Special Activities + Unusual Experiences Folks Will Never Forget!
Our Insider Tricks for Negotiating Your Venue Contract
How to Select the Perfect Number of Participants
Extra Touches that Will Make Your Retreat AWESOME!
And much more!
Module Four – Making Moola
You'll learn:
How to Value What You Do + Get Paid What You Are Worth
The Formula for Calculating What to Charge for Your Retreat (so you don't LOSE money)!
Adding in ALL Your Expenses – the correct (and easy!) way
Creating Your Cancellation Policy (this can save you thousands!)
How to Cash in Long After Your Retreat is Over – and Stop Struggling to Find Clients
And much more!
Module Five – Sizzling Sales Page
You'll learn:
The Key Information on a Sizzling Retreat Sales Page
A Copywriting Crash Course so Your Folks Will Be Drooling Over Your Retreat
How to Make Sure You Make a Sale
Our Top Graphic Design Tricks for Making Your Page Visually Magnetic
Where to Find the Best Photos for Your Page
And much more!
Module Six – Marketing Mojo
Our system shows you:
Simple Inexpensive Ways to Build Your Email List + Social Media Following
The Secret to Training Your Clients to Buy from You
How to Pick the BEST Marketing Strategies for YOU (one you'll enjoy doing!)
The RIGHT way to use Facebook Ads (most retreat leaders use the WRONG strategy)
How to Create a Promotional Calendar that You Use Consistently
And much more!
23 SIGN-UPS FOR FIRST RETREAT!

I was so excited and anxious for my first retreat – thank goodness I found Retreats Made Easy! I was making all kinds of mistakes – from not having a retreat sales page to not charging nearly enough to no post-retreat follow up program. Now I have the confidence to charge what I'm worth – and share what I know!
You'll Receive Our Ultimate Retreat-Savvy Business Forms…
Including ALL the worksheets and forms that we've been using our travel biz for the past 18 years! Every form you need for your retreat planning is contained in this package!

Complete With 4 Online Retreat Building Bundles to Keep You on Track for Success:
Our Irresistible Retreat Design Resource Pack

Retreat Planning Calendar
Retreat Website Templates
Retreat Countdown Checklist
Retreat Assistant & Co-Facilitator Checklist
Do's & Don'ts Checklist for Creating the Perfect Retreat Trip Page
Our "Max Out Your Marketing" Bundle

Ten FB Actions to Promo Your Retreat
Creating an Enticing Freebie
Business Growth Model for Retreat Leaders
Media Release
Retreat Email Funnel Sequence
Post-Retreat Survey Form
Your Promotional Calendar
Cat-Herding Toolkit: Attendee Tracking Made Easy! 🙂
Flight Info, Rooming List and Travel Insurance Worksheets (if folks are flying in)
Retreat Registration Form
Don't Forget Me Form
Statement of Psychological & Health Conditions Form
I's dotted + T's Crossed:Fail-Safe Financial Forms!
Pricing Formula Worksheet
Cancellation Policy Worksheet
Payments Worksheet
Retreat Reconciliation Worksheet
$25,950 IN 6 MONTHS + 10 PARTICIPANTS FOR FIRST RETREAT!
I knew that leading retreats was part of my life's purpose, but I didn't have a plan for the steps to be successful. I probably would have spent too much time (and money!) spinning my wheels. Now I have my first retreat coming up and so far I have 10 amazing women signed up, and I'm sure I'll get a few more!!
When you sign-up for Retreats Made Easy you'll receive:
♥ SIX two-hour coaching classes (in our six modules) that you have lifetime access to.
♥ All our AWESOME proprietary forms & worksheets!
♥ Our Ultimate Retreat-Savvy Business Forms.
♥ Three month's access to our private course Facebook group, where you post your homework for us to review and we give you detailed, customized feedback!.
♥ Plus all the FABULOUS bonuses below!
PLUS you'll get these awesome BONUSES: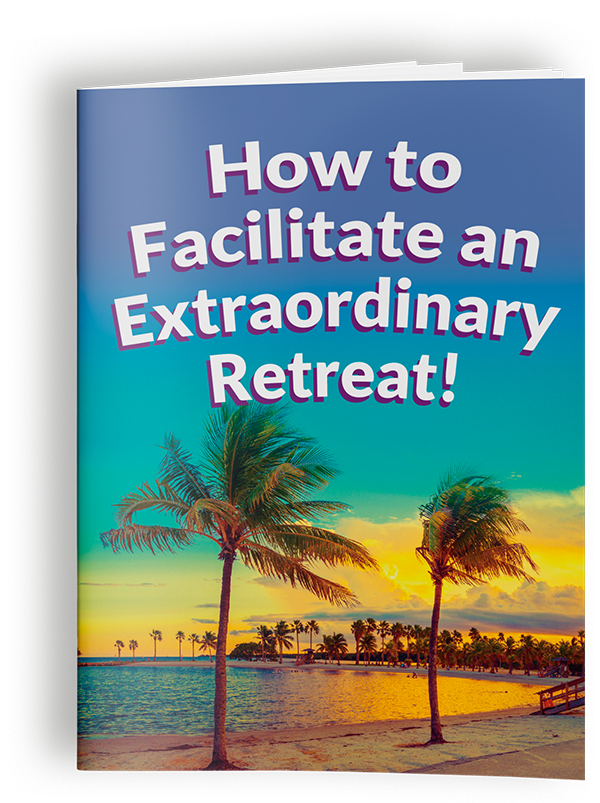 BONUS #1: How to Facilitate an Extraordinary Retreat!
What the Heck to Teach & How to Teach it
Our Simple Strategies for Picking and Narrowing Down What You Teach
How to Choose a Location that Matches Your Teachings
A Step-by-Step Guide to Lay Out Your Retreat Day-by-Day + Hour-by Hour
Creative Activities to Make Your Retreat More Experiential and Transformative
How to Create a Post-Retreat Follow-Up Course
How to Deal with "Oh Sh!t" Problems & People
The 5 Secrets to Managing Group Dynamics with Confidence and Ease
How to Overcome Any "Oh Sh!t" Moment on a Retreat
The Perfect Responses to Agitated, Unresponsive, Uncooperative + Problematic Peeps
Participant in tears? Or spewing BIG emotion? An Easy Emotional Processing Technique
Client Communications Checklist from Pre-Trip to Post-Trip
Plus… Guided Meditations to Increase Your Confidence + Clarity!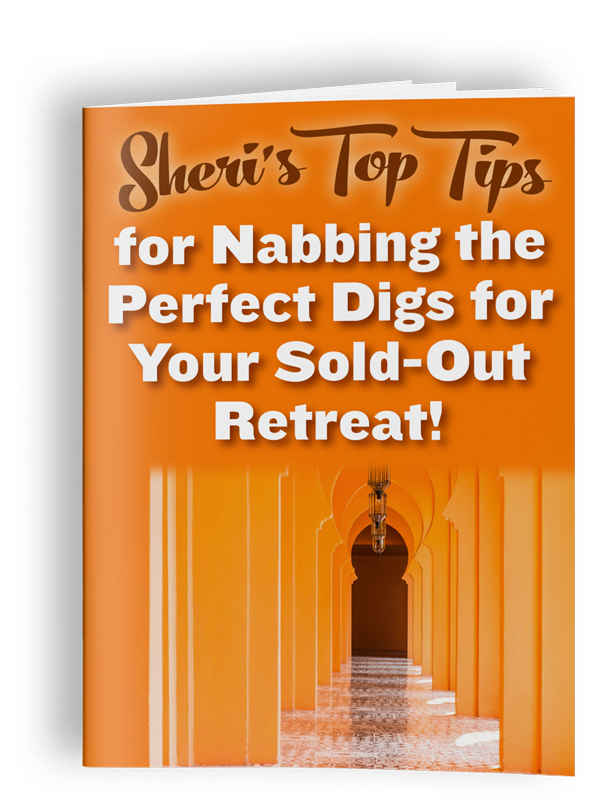 BONUS #2: Sheri's Top Tips for Nabbing the Perfect Digs for Your Sold-Out Retreat!
How to choose the perfect location so your retreat SELLS-OUT.
Where are the WORST places to run a retreat?
How to scope out a spot you've NEVER been to before! (No, you do NOT have to visit first!)
Boutique Hotels, Retreat Centers or Villas – which is BEST?
How to know if a hotel is a SUPERSTAR or a disastrous dud!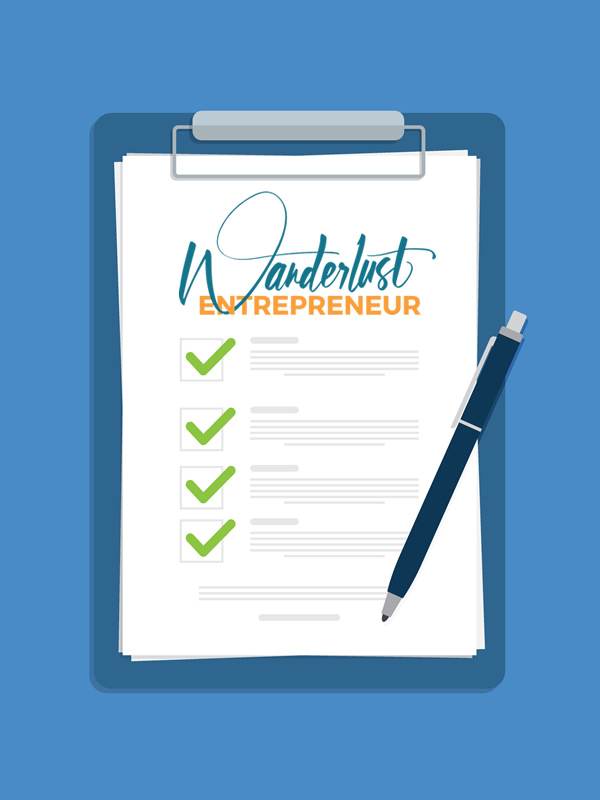 BONUS #3: Release of Liability & Assumption of All Risks Form
This form has the correct wording for local and in-country retreats and you can use it in any country. Simply take it to a lawyer to make sure you add in the proper wording for your locality. This is applies for the USA and all countries since every state, province and locality has slightly different wording.
Let's review what you're receiving in this course…
Forever access to the Retreats Made Easy online program.
VALUE: $1000 USD
Our Ultimate Travel-Savvy Business Backpack: 4 Complete Retreat Building Bundles That Will Keep You on Track for Success!
VALUE: $500 USD
THREE solid months coaching in our private Facebook group, where we'll be answering questions and helping you implement the teachings.
VALUE: $1000 USD
TWO BONUS trainings (SIX hours total!) to teach you "How to be an Extraordinary Retreat Facilitator" AND you'll get "Sheri's Top Tips for Nabbing the Perfect Digs for Your Sold-Out Retreat!"
VALUE: $150 USD
Our BONUS Special Liability Form for Local & In-Country Retreats!
VALUE: $1000 USD
That's a total value of $3650 USD!

Considering that one-on-one coaching with me to learn our entire system would be $12,000 USD – the Retreats Made Easy is giving you ALL that juicy goodness in a community format for only $997 USD which is a total no-brainer!
Retreats Made Easy is only $3650 $997 USD!
(pay-in-full discount)
…Or…
grab our 6 month payment plan
for ONLY $187 USD a month!
FIRST RETREAT UP & RUNNING IN 8 WEEKS!
Thanks to the Retreats Made Easy, I was able to get my first official retreat for moms up and running in 8 weeks!
I followed Sheri and the team's advice step-by-step to refine my copy, pinpoint my promise, and outline exactly what I'd be teaching my guests.
Prior to the course my ideas were all over the place, but they were rock stars in keeping me organized, creating a manageable to-do list, pricing appropriately, and creating a stellar retreat!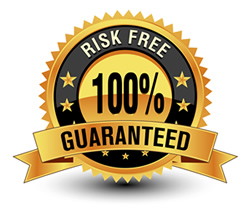 30 Day Money-Back Guarantee
Everyone here at Wanderlust Entrepreneur is 100% committed to you offering successful and profitable retreats within your business. We know our program is the best on the market and it works. That's why we give you 30 DAYS from your date of purchase to participate in the Retreats Made Easy Program. If you do the work and don't feel we've delivered on our promise, we'll happily refund 100% of your tuition.

To be eligible for a refund, you must submit ALL your completed homework from the FIRST COURSE MODULE in the private Facebook group to show us that you did indeed take action within our program. We do this because we want committed, action-taking retreat leaders and travel professionals in our course and in our community!
FROM NO WEBSITE AND NO BUSINESS TO FIRST RETREAT!
We were just starting our company when we joined Retreats Made Easy – we had never created a website, had no retreat sales page, and no idea what to write about our retreat.
We held our first retreat 8 months later, charged $2197 per participant and were totally blown away by the breakthroughs. It wildly exceeded our expectations and can't wait to now offer 4-5 retreats each year!
Thank you so much for your support!
How do I know if this program is for ME??
This program IS for YOU if:
You're planning your FIRST retreat…
You have a brand new business and you are in the process of building it – OR – you have a growing business…
You want to run local or in-country retreats…
This program is NOT for YOU if:
You're an experienced retreat leader…
Your business is making a solid income yearly…
You want to run an international retreat
(if so you need the Retreat Blueprint Program)
Sheri, I've got questions…
Who exactly is this course for? Newbies?
This course is specifically for people who are looking to run their VERY FIRST retreat and do it in their own country.
It's perfect if you are just beginning your business and you have no or a small email list or following. It's also perfect if you are in the process of growing your business.
If you have run a retreat before OR you are interested in running retreats outside of your own country
– then the program you want to be investing in is
The Retreat Blueprint Program.
The reason is that the Retreat Blueprint has the legal forms, education, and assets YOU NEED to properly run a retreat out of your country.
I don't plan on creating a retreat for at least year. Can't I wait until then?
Absolutely NOT! To fill a retreat properly and do all your planning I recommend giving yourself a year out to plan for your event – especially if you are new and are growing your list. That way you can create a launch strategy that will guarantee that your first retreat will sell-out. In addition, you will give yourself enough time to work through the course and be able to learn and apply the concepts – plus have the time to do your research without feeling rushed.
Can I access all the modules as soon as I sign up?
To keep you on track, the course modules open weekly until by the sixth week – all are open. We prefer you don't skip around the program, and once you begin you'll understand why. If you have extraordinary circumstances that require access to information that is in a later module let us know and we will do our best to work with you on this.
I want to know why this program is so special!
Simple. This is the most inclusive program for folks who are just starting out planning retreats and who need all the critical basics for creating a retreat while they are still building their business. Sure there are a couple of courses out there that teach how to create and fill a retreat but we don't even consider them competition. Why? Well most folks who are teaching about retreats have only run a few of them or have done so for only a couple of years.
Would you rather be a newbie learning from another newbie OR – would you rather train with people who have been in the business of retreat management since 2003 (through my travel company, Journeys of the Spirit), and a team of coaches that have been running retreats for around 22 years?
At Wanderlust Entrepreneur, we've been training retreat leaders since 2014 and we have seen it all – literally!  We've seen practically ever kind of retreat you can imagine, as well as every kind of problem you would want to avoid.
So it's your choice whether you want to buy a cheap program or train from the best. I can promise you that you'll make up the cost of our program in the money we'll save you in costly mistakes and missing information from the other programs out there.
What if I fall behind?
No problem! We know everyone has a busy schedule. Keep in mind that you have forever access to the online part of the program and THREE months of access to our private Facebook group where you will be posting your homework for us to review and give you feedback on.
If by some chance you do not complete the program and submit your homework in the FB group within the three month time person, there is an option to extend your time in the Facebook group for an additional three or six months for an extra charge. Our goal is to have you complete the program and actually launch and sell out your retreat and to do that – we do need your participation.
It's just me. Can I plan a retreat all on my own?
Yes you can, I've done it for years! However – once you learn the system I do recommend you eventually get help with the areas you truly do not enjoy doing or that you feel are not your genius. We do address this issue in the course. In fact, my travel company, Journeys of the Spirit® has a special program where we can take over the management of your retreat for you so you can focus on teaching if that makes you feel better. What is really important though is that YOU learn everything so that you fully understand the financials, legal issues, and marketing so that you can properly inform and teach your future staff.
PAID FOR PROGRAM IN 4 WEEKS, QUADRUPLED INCOME + $58,000 FROM RETREAT!
Before taking Retreats Made Easy, I had a small client list and didn't know how to align my business with my retreats.
My business has experienced significant growth and not just on retreats – I've quadrupled my income in a year! And just 4 weeks after completing the program, I had already paid for the program fee with new clients.
This is a NO-BRAINER, DON'T WAIT, REGISTER NOW opportunity!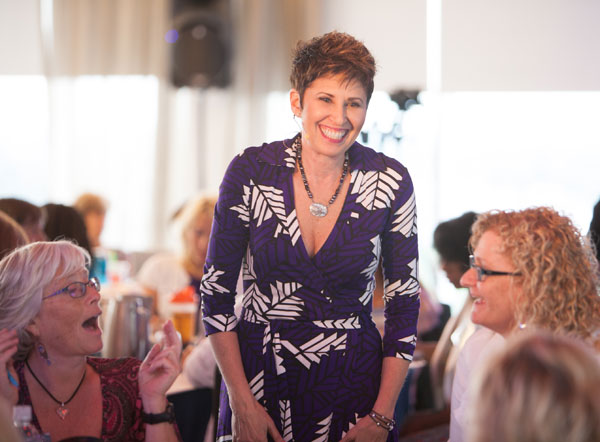 I'm Sheri Rosenthal, and I'm a certified retreat junkie.
It all started back in 1998, when I finally admitted to myself that I had never been truly happy in my life. So I sold my very successful medical practice, and my beautiful home. I even closed the surgical residency program I had created and been directing (yes, that was a pretty big deal — and yes, the medical community thought I was NUTS).
Fortunately, during that time I received a copy of don Miguel Ruiz's NY Times bestselling book (The Four Agreements®) and decided to go on one of his retreats to Mexico. That was my first experience with transformational retreats – and also where Meghan and I first met.
That journey literally changed my life. And as a result of that retreat, I became a student of don Miguel as well as working for him where I was privileged to design and organize all his journeys and retreats worldwide. It was an incredible opportunity that inspired me to give birth to both my own coaching practice as well as my travel agency, Journeys of the Spirit® which I created to host my own retreats.
Now of course don Miguel's retreats always filled, after all he was a New York Times best-selling author. But I had made the assumption that my retreats would sell as easily as his when I first started coaching. Unfortunately that was NOT the case.
Some of my retreats sold, yet others didn't and I lost thousands of dollars in non-refundable deposits along the way and made a LOT of mistakes. I obviously knew how to run a successful medical practice but NOT how to fill a retreat.
There was SO MUCH to learn in the online digital world. How do you find clients? How do you effectively advertise retreats online? How do you link all the technology together?  How do you figure out where to go and what your pricing should be? What laws apply and what insurance did I need? Gosh, there were so many details.
I finally got to the point where I thought, "Maybe this just isn't for me? Maybe I'm not techy enough? Maybe I don't have enough time? Maybe I'm just not enough."
But I was deeply passionate about retreats and never gave up and so I learned the hard way. I systematically broke down exactly what was worth investing time in and where to focus. I worked out how to put retreats and retreat-ready businesses together step-by-step and task-by-task. I figured out how to run retreats legally and to build them into the fabric of my business model so that I wasn't always struggling to find more clients. And that's when things started to change.
As a result, other retreat leaders started coming to me asking if I could help them plan and manage their retreats since they were having the same issues I'd been having! And since 2003, my travel company, Journeys of the Spirit, has probably run and managed more retreats than any travel business out there.
Now I live abroad at least 2 months a year – I can live and work anywhere in the world. Every year I send my parents on a trip someplace in the world. I've hired a team who helps me run my business which takes a load off my plate. And I've been able to support building a school through Pencils of Promise, which is a special dream of mine, giving back in a big way. The best part is that I get to do what I love every day.
Now we serve and impact a community of 70 thousand incredible entrepreneurs, like yourself. The reason I wanted to share all of this with you is because I want the same for you, I just don't want you to go through it the way I did with all the trial and error, fatigue, financial stress, and overwhelm.
Now you're here listening to me as an aspiring retreat leader and you know you're meant to do retreats and do them successfully right? And you're probably very clear on where you are and where you want to be, but you just don't know the best way to get there.
Well, that's why we created Retreats Made Easy. It makes the process of creating transformational local retreats in your own country so much simpler and easier when you know the proper keys to planning and filling your successful retreat.
What used to take me months when I was first planning my retreats now takes me only a few hours. I'll be sharing with you step-by-step how to stop dreaming about travel and transformation and instead take action planning and filling your retreats – all while building your retreat-ready business. That way we avoid any overwhelm together.
We've had participants add tens of thousands of dollars to their income and take their clients on their first retreat to a place they've always dreamed of going. And others have doubled the number of people who have attended their retreats.
In our course, we'll explain how you can avoid the most common mistakes retreat leaders make – and this applies to both newbie retreat leaders and highly experienced ones – and of course ALL the solutions to fixing these.  I hope you join us!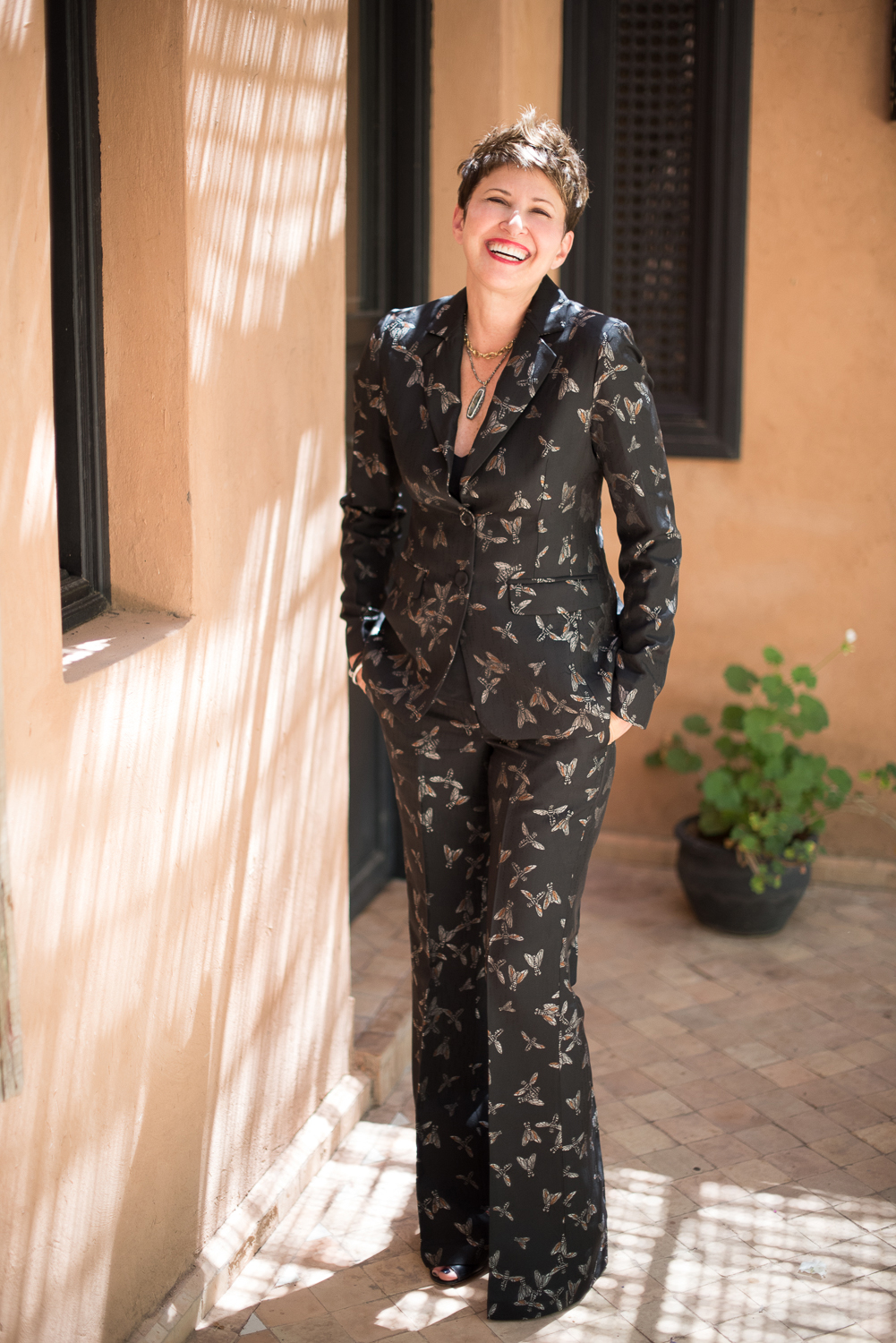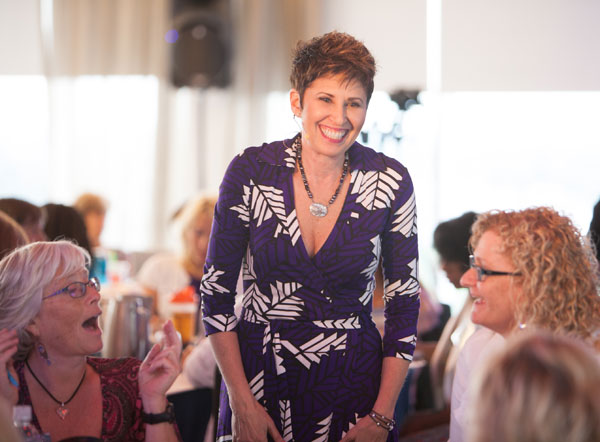 In Retreats Made Easy…
You'll learn our proven strategies to design, promote, sell out, and monetize your transformational retreats so you can:
Design the local retreat or journey of your dreams.
Create the perfect retreat page that sells.
Have a specific system to price your retreats so you never lose money.
Create a marketing plan to get your retreats filled + never have to cancel.
Understand how to deal with the crazy issues that come up on retreats.
Monetize your events so that you add $10k or even $50k extra to your bottom line!