"Just remember, you can do anything you set your mind to,
but it takes action, perseverance and facing your fears."
~ Gillian Anderson
Being a retreat business owner is no walk in the park!  In fact, there's often a lot riding on your shoulders.
Trips are planned. Venues are booked.  But inside, you find yourself cringing as you worry "Will my retreats sell out?"
It can feel like such a gamble!
Meanwhile, if you're like so many retreat leaders I know, that's not all you have on your plate.  You're probably also trying to sell your programs & services … so you can help your clients solve their problems while earning a fantastic income.
Talk about a full load to carry!
In the midst of trying to sell sell sell, there's one phenomenon that I see happening over and over again . . . and, it's this:
Getting stuck!
When a retreat, program or service doesn't succeed as intended, retreat leaders often get tripped up, big time.  So much so – in fact – that they often stop what they are doing all together.
Say it ain't so!
I see this happening time and time again because retreat leaders don't know what to do when things in their business don't go as planned.
Bouts of serious self-doubt roll in, and it all goes downhill from there.
However, there's a way out of stuck-ville.  A way that frees you to keep taking action and move forward through whatever struggles have come your way.
It's this: Getting HELP!
Getting help by means of a good coach is by far the BEST way to navigate whatever is happening in your business.  The good, the bad, and the ugly!
With a coach to mentor you through challenges you are facing, you can get 1:1 guidance on the unique struggles you're facing, and a custom-crafted plan to get unstuck, FAST.
With a mentor who really cares about you AND your success, you can feel supported, guided & have your nitty gritty questions answered so you aren't left scratching your head wondering what the heck to do next!
You know that feeling, right?
Sure, you can try to figure it out on your own.  But will you?  And, how much will you suffer in the mean time?
Your success is here for the taking.  You just need to reach out and grab it!
So when should you think about getting help in your biz? Here's a checklist you can use to determine if you're a candidate for coaching:
You keep trying different strategies in your business to grow your list and they aren't working.
You created a freebie and no one is signing up for it.
Your last retreat did not fill, and people felt the price was too high.
You don't have an email funnel in place to market your programs & retreats, or the funnel you have in place isn't generating enough sales.
You can't tell a potential client in 15 seconds or less who you work with & the specific problems you solve for them.
You don't have a retreat follow-up program in place that you sell your people at the end of your retreats.
You want to use social media to sell your retreats & programs, but you feel lost on how to do so.
Your website is outdated and doesn't truly reflect the value of the work you do.
You don't feel like you're charging what you're worth, and you don't know how to fix that.
You're just starting out, and you feel lost on how to set up your business.
Do any of these sound like you?
If it's a yes, no stress.  We've got your back!
If you've had enough of being stuck and are ready to make a big splash in the 2nd half of 2018, let's get you the help you need to turn the tide and have you getting the support and success you deserve!
Just click here to snag a free Clarity & Strategy session with me, and we will talk about how to get you the support you need to get unstuck in your business and start soaring!
I can't wait to chat with you!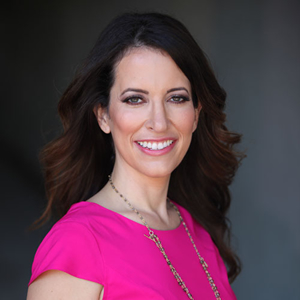 To your wanderlust life,
Melanie Scott, Retreat Blueprint Coach @ Retreat Blueprint Program
As a self-proclaimed retreat-junkie, Melanie knows firsthand the power and transformation of traveling with a group of like-minded people who are ready to dive deep into themselves.  It's pure magic!  Melanie has planned, co-facilitated and attended dozens of retreats all over the world and is beyond excited to help other retreat enthusiasts do the same.  As a Retreat Blueprint Business Coach & Copywriter, Melanie specializes in helping retreat peeps crank up the marketing mojo of their businesses & add sparkle to their offerings so they shine to the cosmos and back.  If you're looking to take your biz to the next level in 2018, reach out to her and say "hi" at melanie@wanderlustentrepreneur.com.