This blog entry was written on March 15th, 2020.
Maybe you read this blog entry in 2020, or maybe you are coming to it at a later time. Let this post be a reflection and reminder of the storms we have weathered together:
Times are tough right now – I get it. People are frightened; there's no certainty as to whether they're going to get sick or a loved one will become ill. They're worried about everything from finances to the lack of toilet paper and hand sanitizer in the grocery store.
And for those of us who are empaths, it's easy to feel overwhelmed by the energies out there, and it can be hard to deal with.
But in the end, when the world goes topsy-turvy, I believe each one of us has a responsibility to stand up and be a beacon of hope and help refocus folks on what's truly important so we can get through this situation with as much grace as possible.
As transformational leaders we are being called upon to stand strong, to share our love and support, to uplift others – rather than succumbing to fear.
In the end, we have no control over this situation, but we do have total and absolute control as to the type of energy we put out during this crisis (and we can do our best to not spread the virus).
As for me and all of us here at Wanderlust Entrepreneur – the energy we choose to put out there is love.
And bar none – that is the best use of your personal power and energy too.
Since I graduated from medical school in 1982, I have been through two major pandemics; the HIV/AIDS pandemic which has killed over 35 million, and the H1N1 2009 flu pandemic which was estimated to have killed up to around a half a million people worldwide.
That's in addition to all the other worldwide disasters we have been through – like terrorist attacks, tsunamis, volcanic eruptions, earthquakes, and epidemics of all kinds. However, I feel we always come out of these situations stronger in the end.
If these situations are teaching us anything, it is that we are a global community and we cannot make it on our own. That's why it is so important for all of us to support each other in our Facebook group so we can share our concerns and help each other get through this.
If you need encouragement and ideas for alternative offerings for your community do join us there.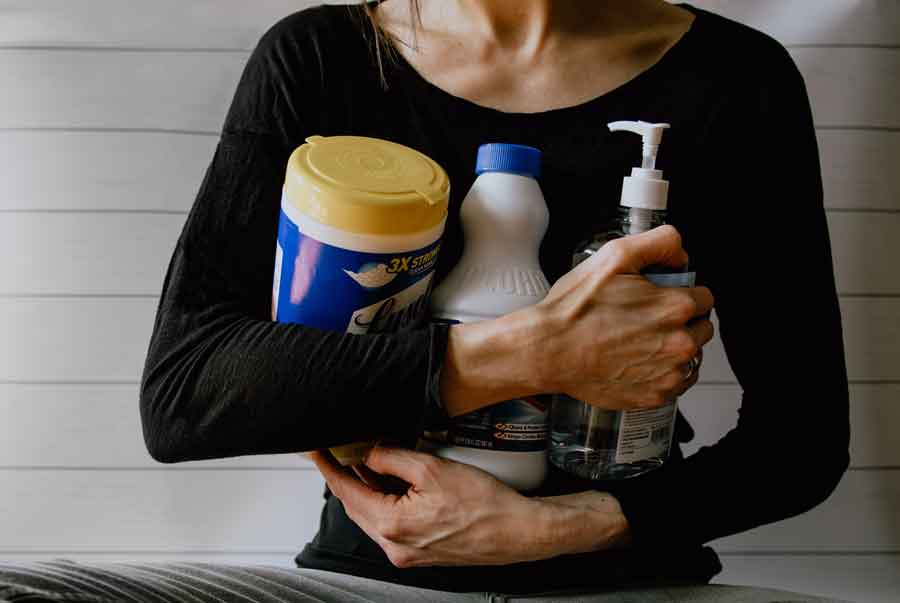 So that said – what about YOUR retreat?
Honestly, if you have a retreat coming up in the next couple of months you are probably going to have to cancel it unless it is a local event. Most countries are moving towards lock-downs which will make it impossible to travel. To be reasonable, you need to give this at least six months to calm down.
Thankfully, most retreat centers are being very good about allowing date changes and the airlines are also doing the same. You may not be able to get your money back – but at least you can rebook. So this is awesome news.
Even if you are doing a local retreat – I highly recommend no hugging or kissing at this time and making sure you are sitting at least six feet apart from each other. Sad as that is, it is the responsible action.
With a cancelled retreat, I know many of you are very worried about income right now. But rather than staying in that fearful place – how about getting creative about creating online gatherings and programs instead so that you can still be educating your potential clients and uplifting them?
Even more importantly – using this time to grow your list and following is a brilliant use of your resources. Imagine working for the next 6 months to increase your tribe so that when you finally launch or relaunch your retreat it fills effortlessly?
I expect that when this pandemic is over, folks will be itching to get the heck out of dodge, and your retreat will be just what they need!
So let's not feel sorry for ourselves, and instead let's make lemonade out of lemons. We can do this, and we can do this together as a community. We can make shifts in our businesses and adapt to the current situation.
For example, if you've been putting off creating an online program or course for your peeps – this could be the perfect time to get that work done!
If you threw your retreat together and didn't have a good sales page to market it from – use this time to refine your offering and make it really awesome.
And while you're at it, take the time to educate yourself on how to plan, price and promote your retreats (and of course we can help you with that!).
This is also the perfect time to work on the foundational aspects of your business and refine your business skills. It's the time to increase your influence in the market. It is not the time to hide under the covers in despair.
I feel that it's critical to be able to see the possibilities present in any difficult situation. Truly, every experience I've ever judged to be horrible, ended up taking me to the next level in my business or life once it was over.
When I was younger situations like this used to freak me out because I didn't trust the process of life. But now I know better from experience.
Change is difficult, but as entrepreneurs we need to be able to spin on a dime and be adaptable. Those of us who decide to be flexible and creative during these next months will weather this storm, and those of us who choose to be depressed and victimized will suffer.
So what will you choose?
Will you assume the role of leader and support your community and help them through this difficult situation – or will you succumb to fear and sadness? I'm curious, let me know if YOU are committed to shifting the energy from fear to love.
And of course, please take care of yourself and stay healthy and follow the recommendations of the CDC!
PS: You can do something special by helping elderly and less healthy neighbors shop and run errands, donating to food banks and other in-need organizations, and by buying gift certificates to the specialty shops, boutiques, and restaurants you rely on every day in order to front them some cash while times are so uncertain.
To your wanderlust life & business, Sheri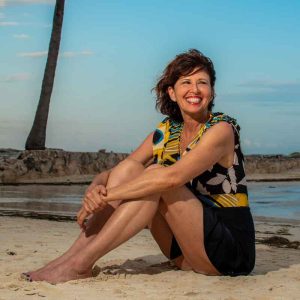 Dr Sheri Rosenthal is known as one of the most sought after retreat strategists for coaches, speakers, and authors — and is the owner of Journeys of the Spirit Travel®, a boutique agency specializing in the planning and management of group travel.
Through her Wanderlust Entrepreneur Community and her signature course, The Retreat Blueprint Program, she has taught thousands of facilitators how to design exceptional retreats that allow them stand out in their niche. She is famous for helping clients plan, fill, and profit from transformational retreats that change lives in a huge way while adding serious income to their bottom line!