A retreat sales page (if it's great) can make or (if it's lousy) break your retreat.
Without a stellar retreat sales page, you're truly dead in the marketing waters. 
Why? Well, let me ask you this. Would you spend thousands of dollars to travel somewhere without knowing what cuisine will be served, what type of room you'll be sleeping in, and the kinds of activities you'll be participating in?
We didn't think so.
A good retreat sales page gives people all this information, plus much more, so your peeps can make an informed decision about whether your retreat is a match for them.
That's why a fabulous retreat sales page is so important.
When you don't have a stellar retreat sales page, you're more likely to attract people who aren't a good fit for your retreat.  Plus, if people don't know enough about what they are signing up for, they are way more likely to be disappointed by your retreat and complain.
Um, no thanks.
Keep in mind that you don't just want to sell out your retreat.  You want to fill your retreat with people who know, like and trust you and will love your retreat from start to finish.
Yet these days, we see sales page after sales page with sub-par information, snooze-worthy descriptions, and a bunch of spiritual-speak that leaves us scratching our heads.
Awaken to your divinity.  Discover inner peace.  Rejuvenate your spirit.
This all sounds good in theory, but what does it really mean and how is this going to help folks in their everyday lives?
Because in today's extra fast-paced world, people are hungrier than ever to get away from it all and discover simple solutions for their real-life pressing problems.
As a retreat leader, it's your job to explain to them how you can help and why your retreat is the answer to their problems.
So, let's talk about a few ways you can put together a sparkling retreat sales page that captivates the minds, hearts and wallets of your ideal retreat clients.
Tip #1: Create a Drool-Worthy, Eye-Popping Title
The first retreat sales page tip is to create a drool-worthy, eye-popping title. Your title is important because it sets the tone for retreat and is the first thing people see. It's got to be good.
The types of titles we tend to see the most look something like this: (1) Rest and Rejuvenate Retreat, (2) Relax, Renew & Restore Retreat, and (3) Discover Inner Peace & Calm Retreat.
The problem with these titles is they are redundant of the word "retreat" – which means to withdraw to a quiet and secluded place. Adding in words like "rest," "rejuvenate," "renew" and "restore" doesn't add much.
Plus, these titles don't give the reader a good sense of what kind of transformation will take place or what solution is being offered. There's no way to tell.
Another issue is these titles are boring. Inner peace & calm feels as exciting as watching paint dry. Yes, chances are most of us want more ease in our lives. Why not say that in a way that captures people's attention?
For example: Unwind Your Mind & Find Your Flow: A "Letting-go-of-Chaos" Retreat for Busy Women.
Doesn't that sound better?
The next time you're putting together your retreat title, ask yourself how you can crank up the transformation while breaking the mold, staying away from the typical phrases and spiritual "buzz words" that so many of us see these days.
When the signups start rolling in for your retreat, you'll be smiling, for sure.
Tip #2: Use Playful, Vivid Language that Captivates
The second retreat sales page tip is to use playful, vivid language that captivates.  A retreat is supposed to be a memorable experience, so why not use punchy words when describing it?
People can travel anywhere in the world without you.  It's your job to convince them that they should forgo their own adventures and wander with you.
For example, when it comes to the cuisine that will be offered on your retreat, describe it in detail.  Use words that conjure up the flavors, spices & aromas of the food typical at the location you're traveling to. 
If you are venturing off to Morocco, we are guessing your mouth would be watering if you said this …
After a delightful day wandering traditional markets (souks), you'll slide into a cozy booth at a local candlelit hot spot and feast on a variety of tagines.  Made in clay pots, these aromatic dishes are filled with captivating saffron, paprika and cumin and a wide array of fresh grown vegetables and locally raised meat. 
Are you hungry yet?  We thought so.  That's exactly what your copy is meant to do when describing the food on your retreat.
Be creative.  Have fun.  Bring all the elements of your retreat – including the cuisine – to life.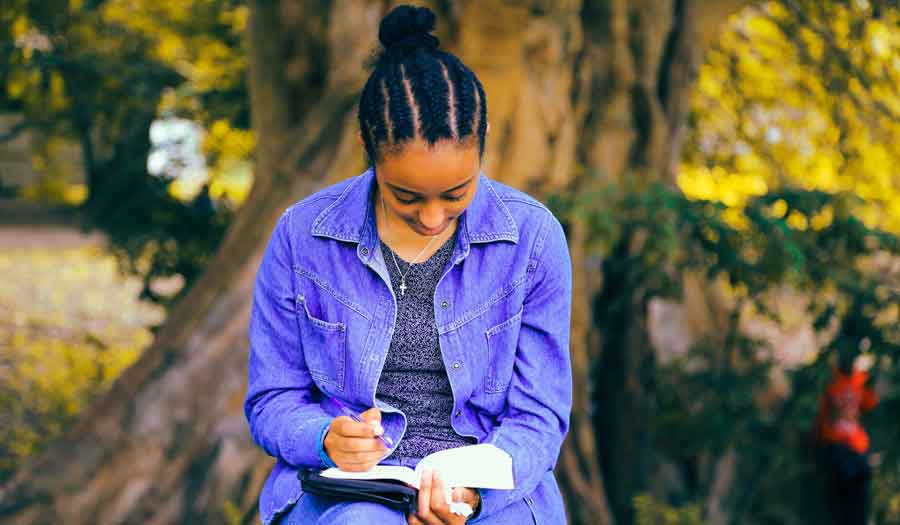 Tip #3: Rev Up All the Good Feelings
The third retreat sales page tip is to rev up all the good feelings.
One of the most unique traits of retreats is their transformational power.  Going through a transformation brings up feelings.  Make sure you talk about those.
Picture how relaxed you'll feel when you …
Imagine how confident you'll be when you …
Take a moment and feel how good it'll be to …
Adding in the feelings takes ordinary retreat copy and elevates it.
People want to feel a certain way, and they are looking to your retreat to deliver it.
Without all the good feelings woven in, your retreat isn't a retreat but instead, just a vacation in a pretty place.
Make sure you avoid that trap.  It's a big one.
This may be a challenge for some retreat leaders, as our culture tends to be more thought than feeling oriented.
If you struggle with bringing feelings to life – let alone to the page – take a moment and go back and revisit the problem-solving power of your retreat.  That should help.
When you follow these pro-copywriting tips, your retreat sales page will shine.  Now we're talking. ?
Need more retreat sales page tips? Check out this page for more copywriting tips and tools for retreat leaders.
Want 1:1 Support For Your Retreat Biz?
Then you'll DEFINITELY want to check out our 1:1 Business Coaching!
Yes, that's right.  If you're ready to banish your business woes and say yes to a clear path to success, private business coaching is for you.  Together, we can have you breathing easy as we:
Say buh-bye to your confusion and say yes to a step-by-step plan to create the thriving online business you've been craving
Hone in on the most pressing problems your peeps are plagued by so you can solve them with swoon-worthy offerings and irresistible programs
Narrow your niche to ensure you're positioned as an expert with a brand that sparkles
Amp up your website so it's dripping with copy that sizzles and sells (no boiled chicken here!)
Map out your year of majorly motivating and life-altering retreats, programs and offerings
Craft a fabulous freebie that showcases your brand and offers your peeps a slice of your brilliance
Identify and implement a list-building strategy with awesome autoresponders that starts jamming your inbox with new names (yippee!)
Just imagine having a retreat expert and coach guiding you through every twist and turn of setting up your new business so you can stop second guessing yourself and see results. Come on over to our coaching page to learn more!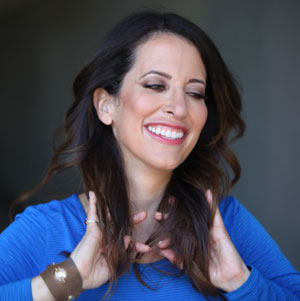 To your wanderlust life & business,
Melanie Scott, Retreat Blueprint Coach @ Retreat Blueprint Program
As a self-proclaimed retreat-junkie, Melanie knows firsthand the power and transformation of traveling with a group of like-minded people who are ready to dive deep into themselves.  It's pure magic! 
Melanie has planned, co-facilitated and attended dozens of retreats all over the world and is beyond excited to help other retreat enthusiasts do the same.  As a Retreat Blueprint Business Coach & Copywriter, Melanie specializes in helping retreat peeps crank up their businesses & add sparkle to their offerings so they shine to the cosmos and back.