I've seen (and been to) a LOT of retreat centers over the years – and I can see why this one's been called the "Five Star Barefoot Experience" for transformation!
Nestled within the majestic rainforests of Costa Rica, atop the magical Savegre Mountains with views overlooking the Pacific, the Imiloa Institute isn't just a stunning beautiful location – it's a venue that specifically caters to transformational retreat leaders.
Yep, this is a full service location that truly understands your needs as a retreat leader – and gets that the energy and atmosphere are the backdrop to hearts opening, lives changing, and deep spiritual connections.
They consider having amazing nourishing food, beautiful rooms, stunning views, and excellent service the minimum starting point for a perfect venue.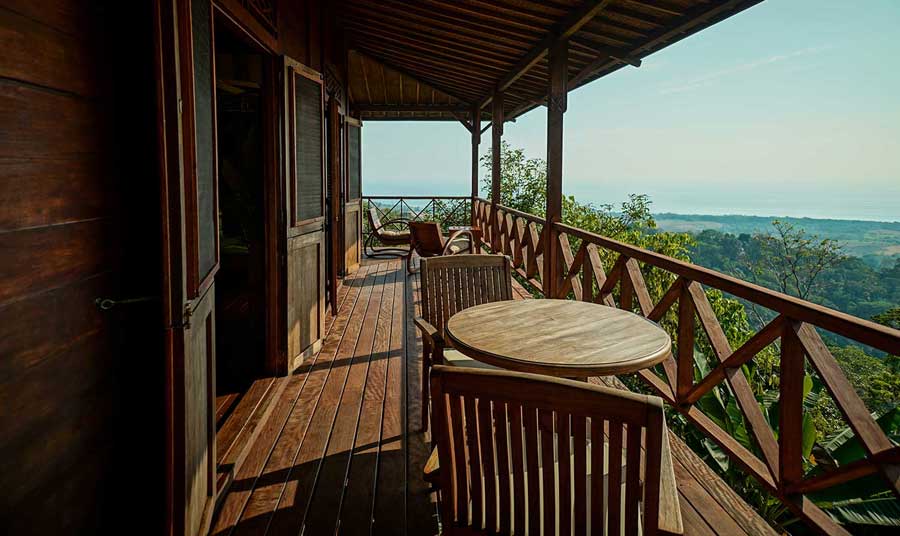 Luxury airport pickups, meals on time, workshop space ready? No sweat.
They want you as the facilitator to leave your retreat just as relaxed as your clients – ahhhh! Can you imagine? And they actually promise their leaders "peace of mind."
That's why they dedicate a planning professional to your retreat months before you arrive and they continue to support you through your entire retreat. That's way beyond your typical "front desk staff" kind of service!
In case you can't tell, YES, I'm seriously considering leading a retreat here next year. (Wanna come?)
And after talking with Jake Sasseville, who is the Co-Founder and President, I was even MORE impressed with the concept behind the place. You can catch my interview with him here.
So let me paint a picture for you before I go into all the extra little details that go into creating the perfect "WOW" retreat experience for your participants. After all, it's all about making your peeps feel like they're in "heaven on earth."
Imagine a verdant 20-acre campus of impeccable buildings, each with their own unique flair that you have all to yourself.
All to yourself because when you book Imiloa (which means "exploration driven by a sense of wonder and imagination" in the Hawaiian language), you get the entire place for you and your guests only.
It's private, intimate, and exclusive – which means you have complete control over your participants experience.
Now, you will encounter a few challenging problems… 😉
First, your participants will have to decide which accommodations they'd like to stay in.
Hmmm…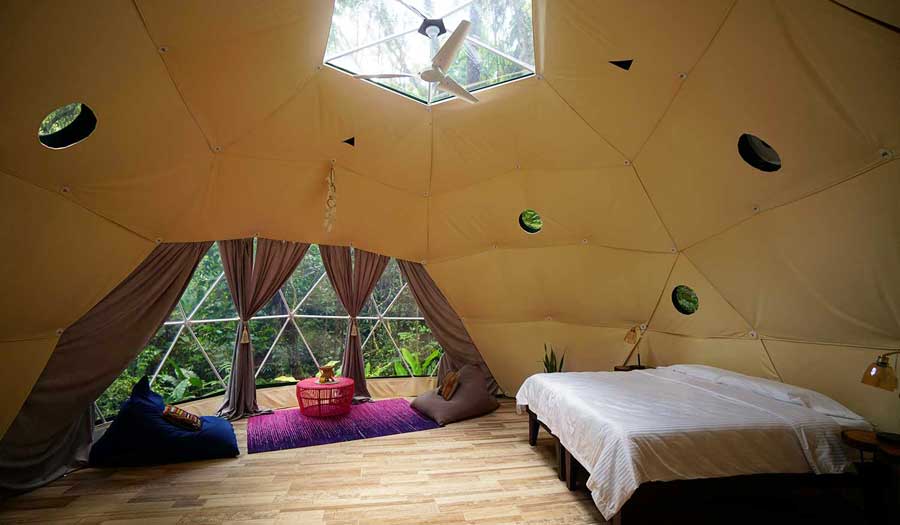 Maybe the 200-year old imported Balinese homes hand-carved from Indonesian craftsmen? 
Perhaps the riverside bungalows nestled in the jungle? 
These babies are Balinese-inspired and let me tell you, the bathtubs make me drool. Oh – and did I mention they are on the way to their private waterfall?!? 
Or perhaps your guests would prefer the adventure of a luxury geodesic dome with sweeping 180-degree views?
These are inspired by the famous architect and designer Buckminster Fuller, are solar-powered and will make you believe that you've been dropped onto the set of Jurassic Park (minus the scary dinosaurs). 
Tough call, I know.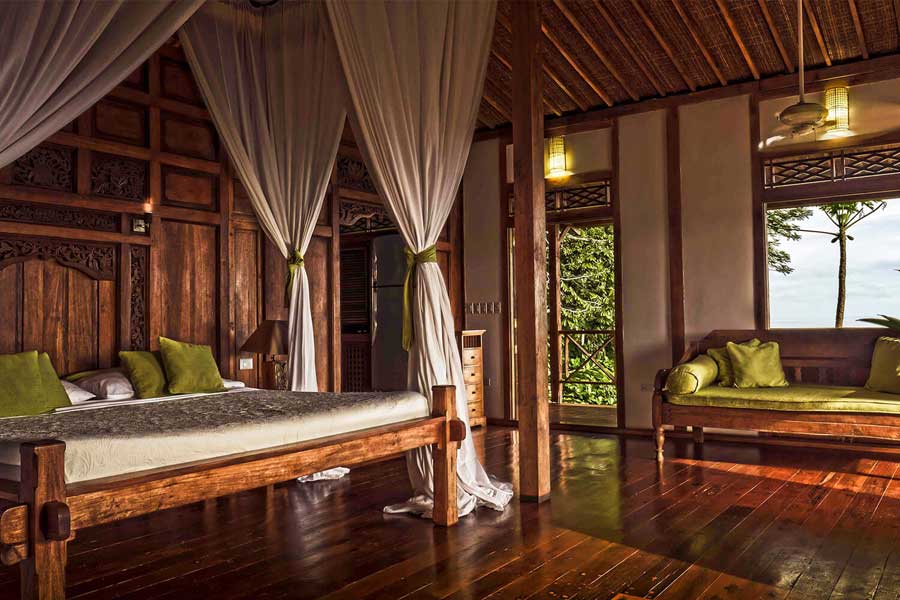 So here's the deal – they have the ability to accommodate up to 39 total attendees double occupancy. There is a Staff and Master's Executive Suite so you have privacy if you choose. 
Have a group larger than 39? No problem, they can add a few extra beds if needed.
Their group meeting buildings are also a dream.
There's the House of Masters, located in the center of the property and also Balinese inspired, which sits 100' up in the jungle. It's like your own private (huge) tree house! You can use the space for any type of gathering, workshop, yoga studio or trance dance party.
Then there's the Heart of Imiloa, which is their sprawling social, dining and chill space and features a hip open-air lounge, and tons of comfy couches to crash on, have an intimate chat at or simply gaze at the moon from.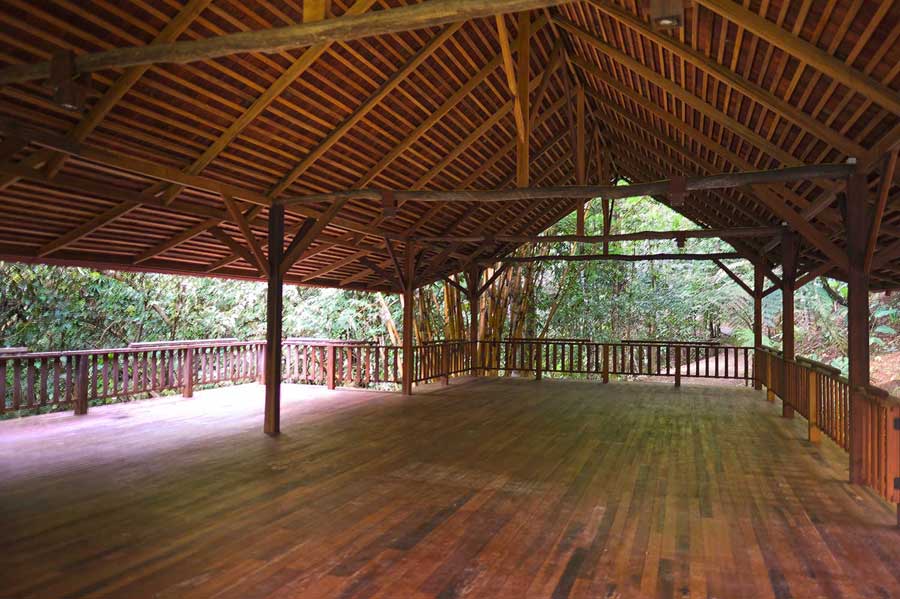 Now I can just imagine having a spectacular water ceremony at that private waterfall I mentioned – or a long luxurious dip while you bask in the beauty of the enchanted forest, listening to the native birds singing while getting your nature glow on.
If that utterly bores you – you can always book a whale watching boat tour, check out a ziplining adventure, hike a volcano or a cave, scuba dive, go snorkeling, kayaking, surfing, visit some hot springs, and so much more.
Worse case is that you simply relax and eat the three organic, plant-based meals per day. Oh, by the way, their Costa Rican chef Pablo Pabhu, healed himself from brain cancer using a plant-based diet and Ayurvedic medicine – so he is VERY passionate about what he cooks and how he cooks it. Seriously folks. 
So smoothies, elixirs, other beverages and snacks will be available throughout the day for you and your guests.
Oh, and did I mention the saltwater pools and spas that give you the perfect view of the stunning sunsets?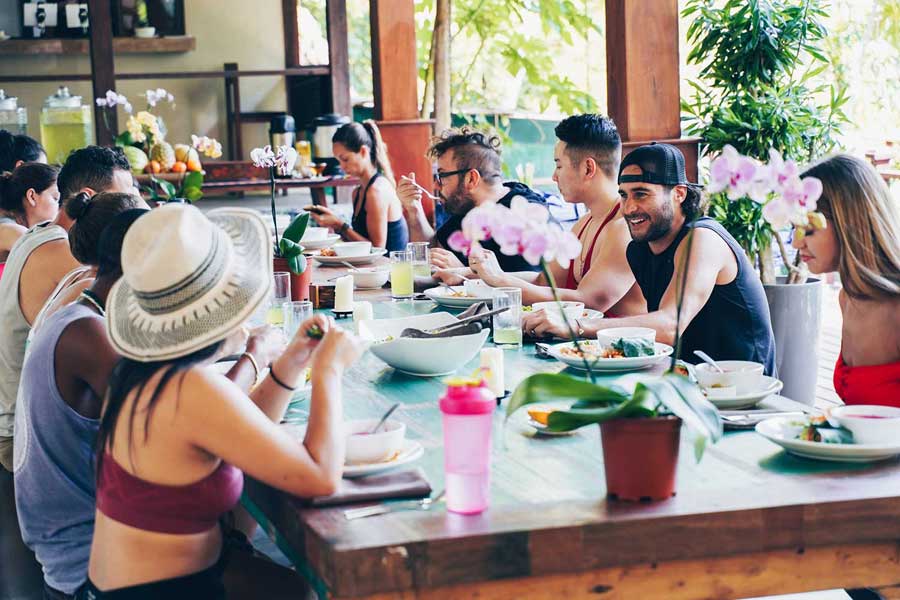 Now all kidding and swooning aside, this venue is probably NOT for you if you are a first time retreat leader (unless you have a massive following) since you do have to commit to booking the entire space.
To do your retreat here you want to be 100% confident that you can fill your retreat.
But I'm guessing with such a stunning location and amazing Imiloa support, that shouldn't be too challenging.
**Now here's the scoop.**
If you want extra special loving care from Imiloa – then tell them that Sheri Rosenthal said you should run your retreat there AND that you are part of OUR community. Yup. That should do it. 🙂
So let me know what you think about Imiloa by posting below. And if you've already been there, please share your experience with us.
And one more thing…..I would not leave this page without watching the video below.
To your wanderlust life, Sheri
Want 1:1 Support For Your Retreat Biz?
Then you'll DEFINITELY want to check out our 1:1 Business Coaching!
Yes, that's right.  If you're ready to banish your business woes and say yes to a clear path to success, private business coaching is for you.  Together, we can have you breathing easy as we:
Say buh-bye to your confusion and say yes to a step-by-step plan to create the thriving online business you've been craving
Hone in on the most pressing problems your peeps are plagued by so you can solve them with swoon-worthy offerings and irresistible programs
Narrow your niche to ensure you're positioned as an expert with a brand that sparkles
Amp up your website so it's dripping with copy that sizzles and sells (no boiled chicken here!)
Map out your year of majorly motivating and life-altering retreats, programs and offerings
Craft a fabulous freebie that showcases your brand and offers your peeps a slice of your brilliance
Identify and implement a list-building strategy with awesome autoresponders that starts jamming your inbox with new names (yippee!)
Just imagine having a retreat expert and coach guiding you through every twist and turn of setting up your new business so you can stop second guessing yourself and see results. Come on over to our coaching page to learn more!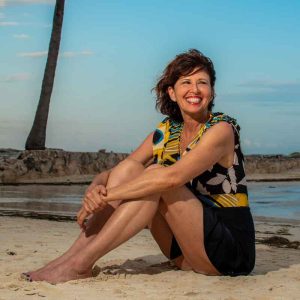 Dr Sheri Rosenthal is known as one of the most sought after retreat strategists for coaches, speakers, and authors — and is the owner of Journeys of the Spirit Travel®, a boutique agency specializing in the planning and management of group travel.
Through her Wanderlust Entrepreneur Community and her signature course, The Retreat Blueprint Program, she has taught thousands of facilitators how to design exceptional retreats that allow them stand out in their niche. She is famous for helping clients plan, fill, and profit from transformational retreats that change lives in a huge way while adding serious income to their bottom line!