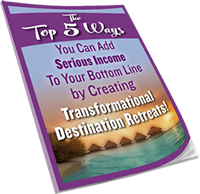 Get our TOP strategies for adding serious income to your bottom line!
LEARN HOW TO CREATE LIFE-CHANGING,
LUCRATIVE RETREATS THAT CLIENTS RAVE ABOUT!
We've Got The Perfect Mini-Course to Plan Your Next (or First) Retreat!
How to Run A Safe Retreat During the Pandemic!
If you're considering a retreat for 2021 – you might be wondering how you can pull this off without having anyone getting sick and blaming you for their illness.
And although there are no absolute "right" answers as to what to do on your retreat, there are certainly options and perspectives that should be discussed so that you're properly educated and can make the VERY BEST choices for you and your peeps.
In this special training we'll cover:
The Top 10 Critical Issues You Need to Discuss With Your VENUE (I'll cover what questions you'll want to ask about how they clean public areas and rooms, whether staff wearing masks or not, dining issues, and so much more.)
5 Key Actions You Can PERSONALLY Take to Keep Your Group Safe (I'll talk about masks, gloves, hugging, distancing, etc.)
LEGAL Considerations for Your Cancellation Policy and Legal Forms (We'll get into protecting your money and your butt!)
BONUS: You'll also receive my special Retreat Safety Checklist so you have everything you need to ask and do in ONE place for easy access!
I want to run a safe retreat!
You'll have FOREVER ACCESS to this 2 hour training.
YOUR INVESTMENT: $97 USD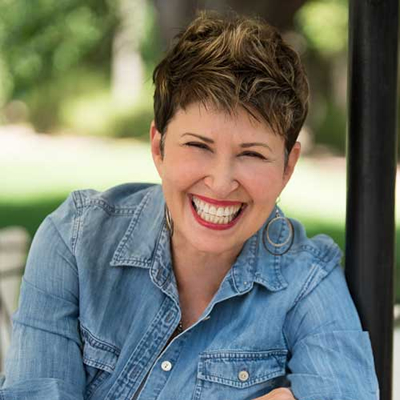 Going Virtual for Retreat Leaders: How to Take Your Retreats Online!
These are not easy times. Pretty much all our retreat leaders who had retreats booked in 2020 have cancelled their events – our's included! So what do we do in these situations?
We pivot. We make lemonade from the lemons. If you can't be with your peeps in person – then make your retreat virtual. If you're not sure how to convert your retreat to a virtual retreat we get it. That's why Meghan and I created this 2 hour training.
You'll Learn:
The best ways to repackage your live retreat into a virtual online experience
How to transform your content to be effective virtually
Ways to price your virtual retreat with consideration & sensitivity to these times
Our top techniques for facilitating on camera
The exact technology you need to have in place
We'll share case studies of virtual retreats that will inspire you, we'll talk about the steps to cancel or postpone your in-person retreat without suffering financially.
PLUS – we have a fabulous BONUS one hour training for you!
We're including Meghan's amazing class for those of you who don't feel like your tech skill are up to par:
"How to Share Your Message Using FB Live, IGTV, YouTube Live & Zoom During the COVID19 Outbreak"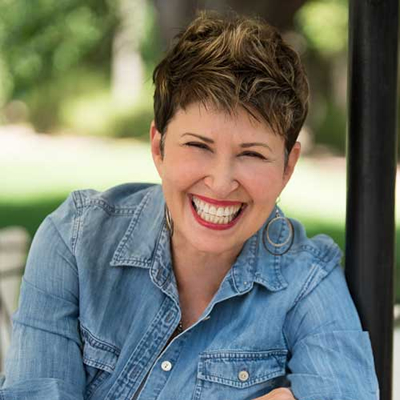 I want to create my online offering now!
YOUR INVESTMENT:  $97 USD.
How to Create an Online Offering NOW: Ten Options You Could Launch in One Week!
There's no doubt that our current covid-19 situation is bringing to light any aspects of our businesses that are not in tip-top shape. For example, if you've been strictly working with clients in person – you're probably REALLY stressing right about now.
Here's the thing – as conscious business people, we need to recognize that we cannot put all our eggs in one basket. In other words, it is not sustainable (or safe) to ONLY have an online business or ONLY have an in-person business.
Case in point – if something happens that impedes your ability to work in your usual way – you have no income. And that just doesn't make sense. Anything can and does happen in life and we need to be prepared.
Here's the scoop. Meghan and I want to EMPOWER you to feel like you can be in a place of abundance knowing you CAN make an income.
So here's what we'll be sharing:
How to pivot your message so you are relevant AND in service to your people
How to figure out WHAT to offer to your community that will actually sell
Our steps for QUICKLY designing a solid online program or product
Examples of TEN different course models that you easily create and launch
How to price your offering so that you make money and honor people's financial difficulties
Plus, you'll get a copy of Sheri's "Prepare NOW to Profit From the Post-Pandemic Retreat Boom!" ebook.
I know I need to get online!
YOUR INVESTMENT:  $97 USD.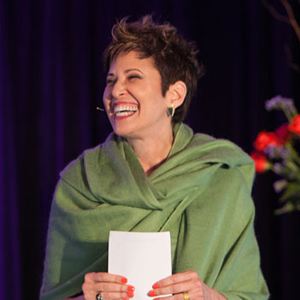 Fast & Easy Marketing Tactics During COVID-19 for Online Entrepreneurs, Coaches & Retreat Leaders!
Are you getting your message and work out there – or still struggling to make heads or tails out of what you should or shouldn't be doing in your marketing? No worries, we have your back – and in this 2 hour training we're going to keep it simple and focus on ways to grow your email list and following without getting crazy or overwhelmed by technology and without cost.
Here's what we'll be sharing:
How to easily market your online offerings NOW
How to make the most out of the increased online audience to build your email list & following
How to retain your current clients & keep income coming in
How to overcome your overwhelm so you can truly serve your community & still make money
And you'll get the exact method we use to get your offerings out there fast and effectively!
PLUS: You'll get our 15 page "Rocking Your Intuitive Sales Calls" step-by-step guide so that you can feel confident getting potential clients on the phone and selling them the perfect offering from you.
If you feel like you need a way to approach sales that feels natural, where you are fully in service to your clients – then this guide is going to be your go-to script when you get on the phone.
We're also including Meghan's Special Hack => "How to Grow Your List & Following For Free" Video Guide – this is going to support you in simplifying your marketing and doing so in a way that won't cost you anything but some time.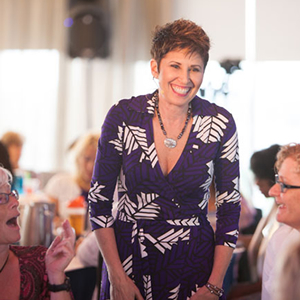 Fast & easy is just what I need now!
YOUR INVESTMENT:  $97 USD.
The Retreat Countdown Checklist & Jumpstart Guide
You're excited and ready to plan your retreat — but you KNOW there are SO many little details to keep track of — you just want to make sure you don't forget anything!
So what's a purpose-driven entrepreneur to do?!
Well, you need a checklist that tells you EXACTLY what to do step-by-step starting from 12 months before your retreat until after your retreat is done.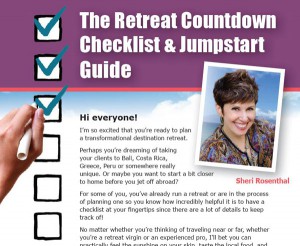 A checklist that you can depend on over and over again — whether for yourself or your assistant — to keep you focused, organized, and making the money you should be earning for all your hard work.
Not just a checklist — but an INSIDER'S GUIDE that gives you the low-down on what you need to have in place to create a retreat that sells out and properly protects you legally!
If you're doing retreats, you can't afford to be without the Retreat Countdown Checklist and Jumpstart Guide!
Let's take a moment to review what you'll get:
Our five-page Retreat Countdown Checklist!
Our in-depth 27-page Jumpstart Retreat Guide PDF Manual.
Our Jumpstart Bonus Video Guide (for those folks who'd rather watch the training)!
Bonus! Our handy-dandy Participant Tracking Form
Membership in our wonderful Facebook community group.
YOUR INVESTMENT: $97 USD
(PS: Please note – this is an introductory product and if you are looking for a complete retreat planning program with legal and pricing forms, then you want to look at The Retreat Blueprint!)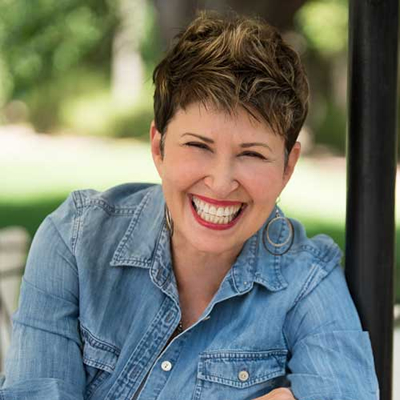 Meghan's Start Local! Creating a Kick Ass Retreat Near You
Do you want to create a weekend event close to home? Or a retreat within your own country? Or perhaps you're not quite ready for our full-on Retreat Blueprint Program?
Then you'll want to hop on for our informative, fun BRAND SPANKIN' NEW 1.5 hour Start Local! Creating A Kickass Retreat Near You Online Training with Meghan Gilroy.
What will you walk away with?
How to Design a Kickass Retreat NOT a Ho-Hum Workshop
Why Go Local? (Then How to Go Global – if you want!)
What the Heck Do You Teach on Your Retreat?
The Magic Number for Pricing Properly to Make a Profit
The Best Ways to Get Your LOCAL Marketing Mojo Flowing – Let's Fill & Sell-Out Your Retreat
End the Struggle to Find Clients After Your Retreat – While Making More Money (yay!)
Plus! Manifesting Your Local Retreat with Ease Guided Meditation
And we'll answer all your Retreat Leader FAQ's including:
How long does it take to plan a retreat?
How much do I pay myself?
How many days should my retreat be?
How do I find a retreat center nearby?
If you want to start local and develop or uplevel your planning and facilitating skills close to home, then this is the perfect way to start – the right way.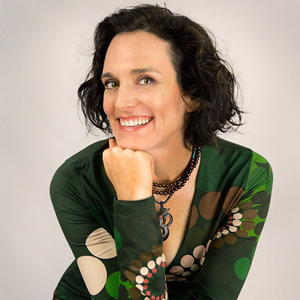 OMG! This is exactly what I need!
I'm ready to start local and create a kick-ass retreat near me!
(And yes, you'll have FOREVER ACCESS to this training.)
Your investment: $57 USD
Sheri's Top 5 Steamin' Hot Wanderlust Destinations for Your Upcoming Retreat
Well aren't you savvy!
I'd be willing to bet that you're a heart-based, purpose-driven entrepreneur who wants to enjoy a lifestyle that includes traveling the world; creating deep, lasting, and transformative changes in your clients' lives; AND making serious income doing so, right? Of course, you are! And that's exactly why you're interested in offering transformative destination retreats.
Retreats are the perfect way to make you stand out in your niche — IF you plan yours properly!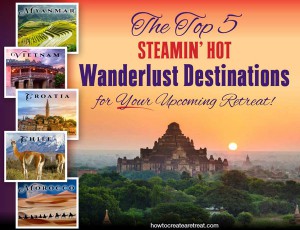 So I want to let you in on the fastest, easiest way to stand out from the crowd: Don't offer your retreat at the same ol' location that everyone is talking about. Up the ante and go to the hottest, top destination that isn't on everyone's radar — yet.
Not sure what's hot? Well, I'm here to tell you where those hidden sweet spots are around the globe for destination retreats in 2019.
Because let's face it: everyone and their sister are offering retreats to Bali, Greece, Peru, and Cambodia (and here in the United States, to Sedona.) And while these locations are amazing, there are countries that are equally blow-your-socks-off incredible that are also off the beaten path.
Wanna know the newest hotspots?
So if you want to be in-the-know and have the insiders scoop – grab your 25 page book and you'll receive:
The down-low skinny on all FIVE beautiful locations
Three must-see stunning places to visit in each area
And three to-die-for hotels to stay at in each country!
YOUR INVESTMENT: $47 USD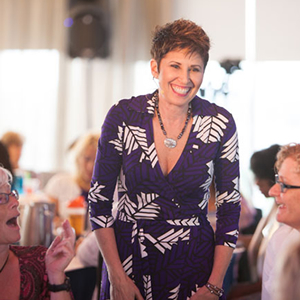 Sheri's How to Actually Price AND Make Money on Your Retreat!
Pricing. Seems like it SHOULD be a relatively straight forward affair – but when it comes to actually pricing a retreat to make a great profit – it is much more complicated than one might expect. And that of course is WHY most retreat leaders either lose money or hardly make anything at all. Oh no! So what's the difference between a retreat that makes a killer income and one that barely makes a penny??
It's using a proper, reproducible system for pricing your retreats AS WELL AS making sure you're also offering your clients follow-up support after your retreat for additional income (or using one of our other nifty retreat income generating ideas)! So if you've been wondering how you can streamline your pricing techniques OR how to price in the first place – this mini-training with Sheri Rosenthal is for you.
Well, first of all, I'll be talking about money consciousness – because you'll NEVER make great money from your retreats if you don't feel like you deserve to get paid for the transformation you offer the world.
Then I'm going to dive into our reproducible system for pricing your retreats – that way you know that you are actually going to make money from your retreat EVEN IF only the minimum number of folks sign up for your retreat.
Next, I'll be diving into the different ways you can monetize or make additional income on your retreats – and for sure you are going to LOVE this!
Plus, I'm going to be teaching the kind of hotel terminology you need to know to be able to have an intelligent conversation with the group sales department…..
And last of all, I'll be sharing my ninja system for creating a post-retreat program that can make you an additional $5000 or even $100,000 if you are savvy.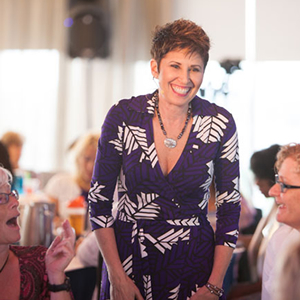 Yes! I'm ready to make $ from my retreats!
You'll receive:
FOREVER ACCESS to the 2 hour in-depth online training
PDF's of the slides and transcripts (if you prefer reading)
A nifty pricing worksheet
YOUR INVESTMENT: $97 USD
Meghan's How to Facilitate an Extraordinary Retreat!
Wondering what the HECK to teach on your retreat – and how to teach it? Want to be prepared to handle ANY "Oh Sh!t!" situation or "problem child" so you can facilitate a world-class retreat?
It's CRUCIAL that you educate yourself on how to be an expert retreat leader and facilitator BEFORE you go on your retreat, which is why we're offering a 2-part Online Training on How to Facilitate an Extraordinary Retreat!
Ready to be more prepared than 99% of retreat leaders out there?
Part 1: What the Heck to Teach & How to Teach it
Our Simple Strategies for Picking and Narrowing Down What You Teach
How to Choose a Location that Matches Your Teachings
A Step-by-Step Guide to Lay Out Your Retreat Day-by-Day + Hour-by Hour
Creative Activities to Make Your Retreat More Experiential and Transformative
How to Create a Post-Retreat Follow-Up Course
Part 2: How to Deal with "Oh Sh!t" Problems & People
The 5 Secrets to Managing Group Dynamics with Confidence and Ease
How to Overcome Any "Oh Sh!t" Moment on a Retreat
The Perfect Responses to Agitated, Unresponsive, Uncooperative  + Problematic Peeps
Participant in tears? Or spewing BIG emotion? An Easy Emotional Processing Technique
Client Communications Checklist from Pre-Trip to Post-Trip
Plus on both trainings… Guided Meditations to Increase Your Confidence + Clarity!
Get ready to know what to teach, where to go, how to add in creative activities, respond to emotional participants AND know exactly what to do when any problem arises (they always do)!
I'm ready to become a world-class retreat leader!
Just imagine feeling oh-so-confident standing up in front of your group on retreat!
You'll receive:
FOREVER ACCESS to 3 hours of in-depth online trainings,
Training guides from each presentation for easy reference, and
2 powerful guided meditations!
Investment: $97 USD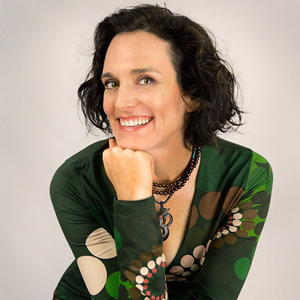 Meghan's How to Fill Your Retreat!
Feeling confused or overwhelmed about where to start, fix or uplevel marketing and filling your retreat?
Well, have no fear! Most retreat leaders BIGGEST concern is how to promote their retreats successfully and that's why you must grab our info-packed two-part online training on How to Fill Your Retreat! with Meghan Gilroy.
By the end of the training, you'll know:
What MUST Be in Place BEFORE You Start Advertising (so you don't waste your time or money)
Our 5 TOP Techniques to Sell Out Your Retreat (with Scripts! Templates! Checklists! Yep – all coming your way)
How to Use Facebook Ads the RIGHT Way (most retreat leaders use them the WRONG way)
The Secret to Training Your Clients to Buy From You (it's easier than you think!)
AND Last-Minute Fixes if Your Retreat Hasn't Filled
We'll be sharing the exact strategies that we use in our business so you too can grow your email list and social media following. Then your retreats can sell out as fast as ours do!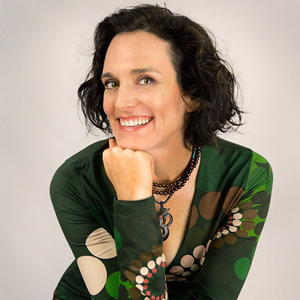 Yes! I'm ready to become a retreat-marketing expert!
You'll receive:
FOREVER ACCESS to 3 hours of in-depth online training
PLUS you'll receive these awesome bonuses:
Fill-in-the-Blank Promotional Strategy Checklist + Calendar
Retreat Email Funnel Template (so you'll know what to say in each email you send!)
Facebook Ad Cheatsheet
YOUR INVESTMENT: $97 USD
Sheri's Top Tips for Nabbing the Perfect Digs for Your Sold-Out Retreat!
You're planning your RETREAT and you want to pick the PERFECT location that will have it selling like hotcakes! Should you have it at a Villa… Boutique Hotel… Retreat Center…or even rent a Yacht? Should it be on a pristine beach, high in the misty hills of Tuscany, in the intense energy of a sacred site or in African luxury safari tents?
OMG! What should you choose??? 
LOCATION is EVERYTHING! It's the difference between a sold-out retreat that your tribe raves about forever, and a sleeper of a retreat that that you have to cancel and lose your deposit on. So how do you choose between the bazillions of retreat locations out there? And how can you make a savvy choice that insures that your trip will fill and make you money?
Well, wonder no more – here what we're going to cover:
The #1 question you MUST ask to choose a magnetic location. (There's nothing sadder than a cancelled retreat!)
Where are the WORST places to run a retreat? (Don't make these rookie mistakes!)
How to scope out a spot you've NEVER been to before! (No, you do NOT have to visit first!)
Boutique Hotels, Retreat Centers or Villas – which is BEST? (Hint: There IS a reason for each)
How to know if a hotel is a superstar or a disastrous dud! (My secret trick for finding out!)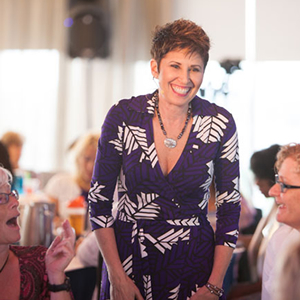 Yes! I want to learn more about retreat locations
You'll receive:
FOREVER ACCESS to 2 hours of in-depth online training
PDF's of the slides and transcripts (if you prefer reading)
PLUS you'll receive these awesome bonuses:
Great Websites for finding Boutique hotels, Villas, Glamping & Yachts!
Choosing the Perfect Retreat Location Checklist
YOUR INVESTMENT: $57 USD
Brandt's Vision Walk: The Perfect Tool to Use on Your Retreats!
Searching for a powerful TEACHING TOOL you can use on any retreat?
Looking for a profound RETREAT ACTIVITY that puts your peeps in touch with their own intuition and authenticity?
Frustrated with your RETREAT PLANNING or marketing? Or stuck with a pressing life problem of your own? 
Then look no further! The VISION WALK is a powerful tool both you AND your clients can use to resolve ANY question or problem in less than 30 minutes — even ones that have dogged you for years — just by accessing the voice of your own internal wisdom.
Questions like:
Who am I and why am I here?
What's my purpose in life?
Where and how can I find happiness?
How can I make more money?
Is this relationship right for me?
What does my business need most right now?
What's the next step in my retreat planning?
Shall I hire an assistant or do it myself?
And thousands more — in fact, anything!
There are lots of cool things about the Vision Walk. It's really versatile and convenient. You can use it anytime, anywhere. There are no limits to who can use it. And not least of all, it's really magical. All you have to do is get clear on your question and consult the clarity of your own heart.
I've done the Vision Walk with groups from 2 to 250, and everyone gets their answers. I've also created a book and CD explaining its origins and how to use it.
Now I'm ready to share it with you. Not just the book and CD, but a JUICY, MULTI-MEDIA PACKAGE especially designed for Wanderlust Entrepreneurs. A package with a variety of exciting elements.
HERE'S WHAT'S INCLUDED:
The 185-page VISION WALK EBOOK, ready for instant download.
The 14-track VISION WALK AUDIO MP3.
The Indispensable VISION WALK MEDITATION AUDIO.
Your Vision Walk QUICK-START INSTRUCTION GUIDE.
Your own VISION WALK JOURNAL PAGES.
FOREVER ACCESS to the in-depth, 2-HOUR ONLINE TRAINING, including your own first Vision Walk.
FOREVER MEMBERSHIP in the Vision Walk private Facebook support group. 
YOUR INVESTMENT:  $297 USD