FOLLOW THE 5 "IFs" AND FIND OUT!
We hear it all the time: "I'm not a coach or yoga instructor or teacher of any kind. I haven't studied with a spiritual teacher, and I don't have a certificate for anything. Would people actually pay ME to go on a retreat?"
The short answer is a resounding "YES!"
And why would people pay you? Believe it or not, because you're YOU! Because there's nobody else on the entire planet who has lived your life, nobody who's been through exactly what you've been through, made the choices you've made, and learned what you've learned. Nobody with your particular set of successes, failures, pitfalls, personality traits, potentials, skills, knowledge, wisdom and experience.
Nobody.
And when it comes to retreats, that experience can have just as much value as a coaching certificate or a graduate degree summa cum laude.
It's a shame, really, but so often we see people with wonderful knowledge, skills, wisdom and life experience selling themselves short. Because they don't have a certificate or other "credentials," they feel they don't measure up. They suffer from "impostor syndrome," sure that people are going to find them out. And so they stand in the shadows.
Even those who are doing retreats often shy away from sharing their true gifts or don't ask their true value because of a lack of self-worth.
Regardless of your reasons, if people aren't paying YOU to go on retreats (or if they're not paying you what you're worth), it's high time they did! Time to come out and stand center stage and share your gifts with the world. Time to start making some decent money for your efforts, getting paid for the full value you bring to your amazing retreats!
Now that we've gotten that out of the way, here's the longer answer:
YES, people will pay you to go on a retreat, IF… And here are the IFs:
1) …IF YOU'RE PASSIONATE ABOUT WHAT YOU DO!
You MUST have a burning desire to share something that's so strong you can't keep it inside. This is true regardless of the subject of your retreat. What is it for you? Spiritual growth? Natural healing? Life after motherhood? Photography? Beachcombing? Basketweaving?
Whatever the subject, you'll find willing participants if you've got a passion that's oozing from every pore. And even if you do have a certificate or graduate degree — in fact, even if you studied with the Dalai Lama — you still have to have the passion. After all, who wants to go on a retreat with somebody who's lukewarm about life? Nobody. So dig deep, find your passion, and fan it into flames. People will PAY for that passion!
2) …IF YOU INTIMATELY KNOW YOUR IDEAL CLIENT!
No, you can't just market your retreat to everybody. We always say, "Market to everyone, and you'll get no one." You need to spend time at the very beginning — ideally, LOTS of time — carefully choosing and writing everything you can about the ONE person (him or her) you most want to come on your retreat.
And I mean everything, from her job, marital status and how many kids she has to what kind of car she drives, what she eats, where she shops, what she shares on social media, right on down to how she feels about herself when she looks in the mirror, her secret fears and desires, and what keeps her up at night.
The more you know about your ideal client, the more easily you'll be able to find her and communicate with her — and, of course, the more eagerly she'll PAY you to go on your retreat!
3) …IF YOU CAN GATHER A STRONG, DEVOTED TRIBE!
Hardly anybody will pay you to go on your retreat if they don't know you. Sure, you might get a few folks through advertising services, but will they really be a good fit for your retreat? Doubtful.
Much better is to start growing and nurturing your tribe. One of the best ways to do this is to put up an inviting website and start giving away free and low-cost information that helps solve your peeps' problems. That way, they'll gradually get to know, like and trust you, because you're bringing value into their lives. Ongoing connection with you and your work also helps to insure that the folks who go on your retreat will be a good fit.
Ideally, you should be growing and nurturing your tribe all year long. That way, when it comes time for your retreat, it's more likely there'll be a good percentage of peeps who'll want to join you — AND pay you!
4) …IF YOU CAN CREATE A SCINTILLATING SALES PAGE!
It's not enough just to have a tribe that knows and loves you; obviously you have to tell them about your retreat, too! And you have to do it in a way that really catches their attention. The best retreat sales pages are a medley of beautiful words and images that are captivating, easy to read, and peppered with irresistible benefits.
Starting out with a gorgeous banner photo and title, your page should hook your readers' attention from the get-go, then continue with lots of sensory images and information, pulling them into the experience of actually being there.
As Sheri put it recently, "It's all about building VALUE for your retreats. Everything on your retreat page needs to solve a problem for your peeps, to the point that if they don't come, they feel they might die! :)"
If you've done your sales page right, by the time they've finished, some readers will have completely forgotten they're reading and be so entranced they're ready to hit the "Sign Me Up!" button. Which, of course, leads to the registration page. Which, of course, is where they PAY you!
5) …IF YOU KEEP ON MARKETING AND DON'T GIVE UP!
Remember, people are busy, and not all of them are going to read your sales page the first time around. You have to keep at it, marketing and repeatedly mentioning your retreat with a spirited combination of different approaches.
For example, you might start with a captivating webinar, then follow that up with a series of emails and Facebook Lives, each one short, sweet, and engagingly focused on one specific problem your retreat is going to solve for your tribe.
You never know when you'll suddenly get through to someone, but when you do, it'll be unmistakable.
Why? Because they'll register and PAY you!!
Bottom line: If you've fulfilled these five IFs, you're very likely to sell out your retreat, whether you've got credentials or not. So take a good look, and be honest with yourself about where you're still falling short. Then get down to business shoring up your retreat foundations. The world is out there. Your tribe is waiting to pay you, and they will pay you well. All you have to do is show them what you're really worth!
Looking to add a powerful experience to your next retreat?
Then you'll DEFINITELY want to grab our "Vision Walk" retreat bundle so you can add a powerful experience to your next retreat!
The VISION WALK is a powerful tool both you AND your clients can use to resolve ANY question or problem in less than 30 minutes— even ones that have dogged you for years — just by accessing the voice of your own internal wisdom.
Questions like the following can be resolved:
Who am I and why am I here?
What's my purpose in life?
Where and how can I find happiness?
How can I make more money?
Is this relationship right for me?
What does my business need most right now?
What's the next step in my retreat planning?
Shall I hire an assistant or do it myself?
And thousands more — in fact, anything!
Here's what is included:
The 185-page VISION WALK EBOOK, ready for instant download.
The 14-track VISION WALK AUDIO MP3.
The Indispensable VISION WALK MEDITATION AUDIO.
Your Vision Walk QUICK-START INSTRUCTION GUIDE.
FOREVER ACCESS to the in-depth, 2-HOUR ONLINE TRAINING, including your own first Vision Walk.
FOREVER, ONGOING ACCESS to seasonal, LIVE online vision walks (4 a year)
FOREVER MEMBERSHIP in the Vision Walk private Facebook support group.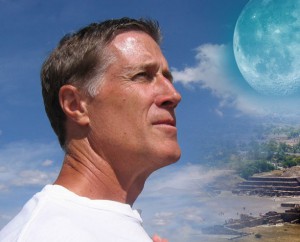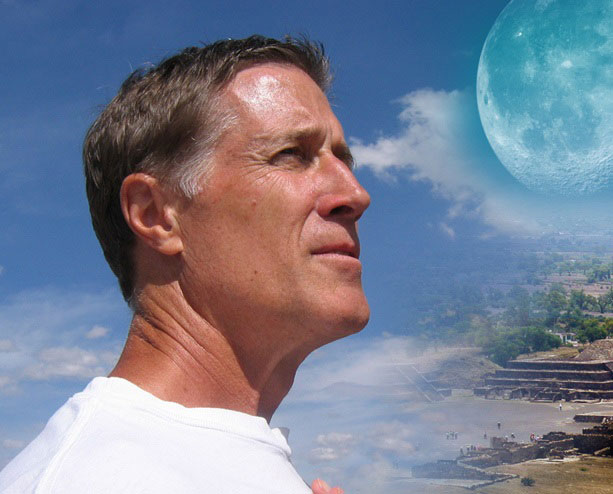 To your wanderlust life,
Brandt Morgan, Wordcrafter Extraordinaire & Retreat Strategist @ The Retreat Blueprint Program
During his 30-year career as a professional writer and editor, Brandt has written nine successful books plus hundreds of lively and informative articles for a wide range of publications.
In addition, as a spiritual teacher and Toltec Mentor trained by don Miguel Ruiz, he has designed, marketed and facilitated dozens of his own international retreats.