You have a date, venue & your people.  An incredible theme.  Activities that will deliver major transformation. 
You've dedicated loads of time and a good chunk of money to bring your vision to life.
A sense of excitement is rolling in as you begin to relish the idea of everyone being together soon.
Yet, in the back of your head, you wonder: Am I missing anything?
Many retreat leaders start to spin their wheels in the days and weeks leading up to their event, worrying they haven't dotted all their i's and crossed all their t's.
Do you know that feeling?
It's so easy to fall into this energy.  After-all, you've got a lot riding on your shoulders.  And, you care deeply about your people's needs.
Before long, mounting stress can take you over, leaving you scratching your head wrestling with why you're feeling tense.  You have loads of tools to tackle these types of challenges.  Where are they now?
Truth is, preparing for a retreat is a big undertaking, one that can't be taken lightly.
Beyond logistics, lingering details, and last minute to dos, there's a deeper challenge at play – one that will rock you later if you don't acknowledge and deal with it ahead of time.
And believe it or not, it has everything to do with preparing YOURSELF – yes you – for what's about to take place.
And that's because your #1 secret weapon and greatest ally is the one looking back at you in the mirror (wink wink).
In order to ensure your retreat-ready, check out our favorite tips for preparing yourself for a retreat:
#1: Realign With Your Why
The first tip to prepare for a retreat is realigning with your "why."  Months ago, you set out on a retreat journey feeling juiced up, excited and full of energy.  You had a vision – one that set your soul on fire. 
And, we're guessing that since that time, all the nitty gritty planning details have taken a toll.  You may have hit bouts of frustration, irritation or even setbacks as – from time to time – things haven't gone right.  Chances are, all of this has eroded your passion for the incredible journey you're about to take your people on.
That's where realigning with your "why" comes in.  Your "why" is the tracks that your train drives on.  In times of challenge, coming back to it is the sure-fire best way to bring you back to the reason you're hosting this retreat in the first place.
Like a "cure-all," when you realign with your "why," you plug into your purpose – which is the single most important thing you can do for your retreat and your business.  Like fuel for your fire, being rooted in your purpose for why you're doing what you're doing will serve you hundred-fold.  Trust us.  We've been there, done that. 
So, pause for a moment, forget the details of retreat-planning, and turn inward.  Picture your "why" at the center of your heart, expanding outward with ripples spreading near and far.  Notice how this feels and what it shifts in you.  Observe the effect it has on your body – especially your thoughts. 
We're guessing it's a welcome sensation – one that will serve you oh-so-well as you go full steam ahead into your retreat.  And, if you get off track again at any point, simply remember this moment & return to it again.  It really is that simple.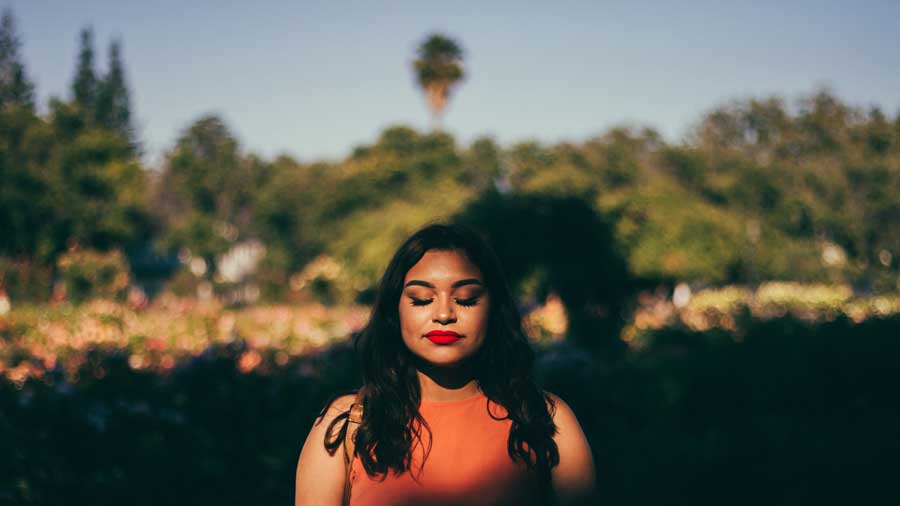 #2: Let Go & Let Flow
The second tip to prepare for a retreat is to let go and let flow.  With an itinerary in place and a plan set, you're plugged into the structure of your retreat planning.  Now, it's time to relax and allow yourself some space for shifts, adjustments, and the unexpected to happen.
Letting go of needing things to follow your plans exactly is a huge gift to yourself.  In this crazy world, change is the only constant.  When you fight this truth, you do yourself a huge disservice – in both your life AND your retreat business. 
Just because you've laid things out a certain way doesn't mean they will go as planned.  In fact, you can almost guarantee they won't.  Often, miracles happen when things shift – although it can be hard to see that at the time.
When you let go and let flow, you provide room for life to rush in and do what it needs to do to refine even your best laid plans.  Sometimes, refinement might look like an undesirable development.  This is key to remember when preparing for a retreat.  Things that look bad at first often turn out to be a huge blessing. 
The more you can keep this in mind, the more likely you are to be able to ebb and flow with the ever-changing landscape of your retreat preparation – and feel way more content with whatever happens.
#3: Fill Up Your Cup
The third tip to prepare for a retreat is to fill up your cup.   This simple, age-old adage is huge when it comes to retreats.
Unlike many other experiences out there, retreats are uniquely vulnerable.  People are trusting you to lead them somewhere unfamiliar and take them deep into an unknown experience.  This means you must be 100% ready to step into the shoes of leadership and guide your people – regardless of what challenges arise along the way.
If you're coming to your retreat depleted, stressed or strained, your people will feel it.  And, your retreat will likely have some glitches as a result – as you are the one responsible for setting the tone, energy & vibration of your journey.
What this practically means is prioritizing self-care in the days and weeks leading up to your retreat.  Carving out time for yourself to renew your energy is KEY in preparing for a retreat.  Scheduling in moments of reflection, rejuvenation and rest.  And, taking notice of the attitude you're carrying – as well as what adjustments need to be made to elevate your vibration to the highest possible for you.
Your people can only go as high and as deep as the structure YOU HAVE created & the energy you are carrying.  This is why focusing on yourself & coming to your retreat with a full cup is so important.
Whatever you do, don't forget to take care of yourself as you're getting ready to leave on your retreat.  It really will make all the difference.
Just in case you are looking for an excellent step-by-step checklist for your retreat planning, we have a 5-page comprehensive list that is simply life-saving! You can get all the details here.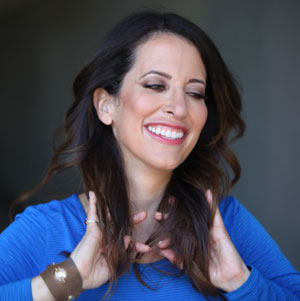 To your wanderlust life & business,
Melanie Scott, Retreat Blueprint Coach @ Retreat Blueprint Program
As a self-proclaimed retreat-junkie, Melanie knows firsthand the power and transformation of traveling with a group of like-minded people who are ready to dive deep into themselves.  It's pure magic! 
Melanie has planned, co-facilitated and attended dozens of retreats all over the world and is beyond excited to help other retreat enthusiasts do the same.  As a Retreat Blueprint Business Coach & Copywriter, Melanie specializes in helping retreat peeps crank up their businesses & add sparkle to their offerings so they shine to the cosmos and back.