"Inside of every problem lies an opportunity"
~ Robert Kiyosaki
We all tend to shy away from them.  We don't want them in our lives.  And, we certainly don't want to let them steal our thunder.
And yet, problems really are a retreat leader's best friend.
Say what?
Yep, you read that right!
To be a successful retreat leader, you need to lead your peeps on an amazing, transformational, experiential, wanderlusting adventure AND solve their pressing problems while you're at it.
Otherwise, your journey isn't a retreat.  It's just yet another run-of-the-mill vacation.
No thanks!
People all over the world are attracted to retreats because of the transformation they promise.  They want to venture off somewhere awesome and experience some long-lasting change while they are at it.
If you want to plan a spectacular, life-changing retreat of epic proportions, you MUST plan it around a problem that your peeps are struggling with AND that you can solve!
Unfortunately, so many retreat leaders skip this critical step in their retreat planning.  They select a pretty location, throw in some local activities, and that's it!  They don't consider how solving their clients problems adds value to the retreat or how carefully thought out activities can be life-changing.
Enough is enough!
If you want your retreat to be a retreat, put on your problem-solving hat and give these tips a try:
1. Figure Out What Problem You're Solving
Before you do any – and I mean ANY – planning, consider what pressing problems you will solve on your retreat.  What specific issues do your people need help with?  And, what do you want to help them with?
You must start here! Getting the focus of your retreat figured out is wildly important from the get-go.
So, for example, let's say you're a yoga teacher, and you want to help women over 50 feel confident about their aging bodies.  You could center your retreat around empowering these ladies to let go of any criticism they have about their wrinkles, weight gain and low libido while giving them 5 easy movement practices to do just that.  It really doesn't matter what the specifics are as long as the retreat is focused around your people's real life pressing problems!  Otherwise, you're just doing yoga in a nice place and that's not a transformational retreat (and no, you do not want that!).
2. Choose A Location That's Perfectly Aligned With Your People's Pressing Problems
One of the biggest mistakes retreat leaders make is choosing a location that has no relation to the problems they will be solving on their retreat.  This is a guaranteed way to sabotage your event!  You want a location that has experiential activities that will help support the process of transformation that will happen on your trip.  So, pick a location that will do just that!
In the yoga teacher example above, she wouldn't want to choose a bustling urban setting for her trip because her ladies need to rejuvenate, recalibrate, learn to love themselves no matter what age or shape they are in.  She would be much better off choosing a stunningly breath-taking location that allows her ladies to move their bodies with the rhythm of the ocean or the songs of local birds if these ladies are feeling depressed and uninspired.  This is why location is so super-duper important!  It can literally make (or break) your trip!
Also, make sure the location you choose is someplace your people are interested in traveling to.  If it's a bucket list location, even better!
3.Plan Experiential Activities That Take The Trip's Transformation Over the Top
Activities aren't just placeholders or ways to fill time.  No no no!  The activities on your retreat are golden opportunities to deliver on your promise of solving your people's problems.  They are deeply transformational ways to allow your peeps dive into new experiences and soak up lasting change at the same time.  So, don't waste them!  Each and every thing you do on your retreat should be tied to the focus of your trip.
So, if you're the yoga teacher helping women over 50 love and accept their bodies in a pretty, relaxing location – don't have them go snorkeling just because it's offered at the hotel.  What does that have to do with loving their bodies?
Instead, set up a gathering on the beach and perform a ceremony where the ladies each share one belief about their body they are ready to release.  Then, lead a yoga class specifically designed to let go of limiting beliefs. Or perhaps add in a private salsa class that allows the ladies to move their bodies without feeling self-conscious.  See the difference?  When you tie your activities to your people's pressing problems, you make good on your retreat promise and give your people what they came for!  Yes, yes yes!
Looking to add a powerful new experience to your next retreat?
The VISION WALK is a powerful tool both you AND your clients can use to resolve ANY question or problem in less than 30 minutes— even ones that have dogged you for years — just by accessing the voice of your own internal wisdom. It's the perfect tool to have in your pocket to use on any retreat.
Questions like the following can be resolved:
Who am I and why am I here?
What's my purpose in life?
Where and how can I find happiness?
How can I make more money?
Is this relationship right for me?
What does my business need most right now?
What's the next step in my retreat planning?
Shall I hire an assistant or do it myself?
And thousands more — in fact, anything!
Here's what is included:
The 185-page VISION WALK EBOOK, ready for instant download.
The 14-track VISION WALK AUDIO MP3.
The Indispensable VISION WALK MEDITATION AUDIO.
Your Vision Walk QUICK-START INSTRUCTION GUIDE.
Your own VISION WALK JOURNAL PAGES.
FOREVER ACCESS to the in-depth, 2-HOUR ONLINE TRAINING, including your own first Vision Walk.
FOREVER MEMBERSHIP in the Vision Walk private Facebook support group. 
YOUR INVESTMENT:  $197 USD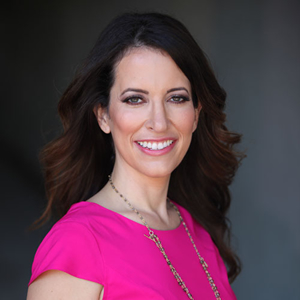 To your wanderlust life,
Melanie Scott, Retreat Blueprint Coach @ Retreat Blueprint Program
As a self-proclaimed retreat-junkie, Melanie knows firsthand the power and transformation of traveling with a group of like-minded people who are ready to dive deep into themselves.  It's pure magic!  Melanie has planned, co-facilitated and attended dozens of retreats all over the world and is beyond excited to help other retreat enthusiasts do the same.  As a Retreat Blueprint Business Coach & Copywriter, Melanie specializes in helping retreat peeps crank up their businesses & add sparkle to their offerings so they shine to the cosmos and back.  If you're looking to add retreats to your business, attract more people to your retreats or polish up your content, reach out to her at melanie@wanderlustentrepreneur.com.