Filling a retreat is not always easy. Retreat leaders often make the assumption that just because they build it – people will come. Unfortunately, that is not necessarily how it works!
Before we get into actual techniques for filling your retreat – I'll start by sharing some steps you can take to make sure that when you do market your retreat, it sells. Because you can be a fabulous marketer – but if you don't have a good product or if your retreat sales page is lacking, your retreat can sit dead in the water. So here we go…..
1- Your ideal clients come first!

First and foremost, you have to make sure that your retreat is what your ideal audience is looking for, NOT a retreat on a subject that you are in the mood to teach, or in a location that you're dying to vacation in (but they are not).
Your retreat is all about your people, their wants, desires, and needs – it is not about you. It's critical that you're clear on your ideal client's top pain points and concerns and that your retreat is focused on them. That way – as soon as your potential client reads your retreat sales page – they know your retreat is for them.
Keep in mind that these days folks are looking for something different, experiential, and life changing. So if your retreat's ho-hum boring or looks and sounds like every other retreat out there these days, expect it not to fill.
2- Stun them with a killer retreat sales page.

You need to create a heart-felt retreat sales page that contains all the information your potential clients need to make a comfortable, educated choice to join you. Most retreat sales pages are totally lackluster, where I can't tell who the trip is for or what I'm going to walk away with. If a person cannot get this information on your page, it is not likely that they will register.
Also, if you keep hearing that your price is too high – it is most likely because you're not building value for your retreat on your sales page (it's NOT normally because your audience cannot afford your trip). Make sure you share all aspects of your trip including: who this retreat is for, all about the food, rooms, what's included, what's not included, what they'll walk away with, any bonuses, cancellation policy, about you, and about your location. And the more high-quality photos you include to illustrate your text, the better your trip will sell.
3- Get the word out early!

Assuming you created the perfect retreat – the best way to start your marketing is with teasers done 6-12 months ahead – the earlier the better! Even if you don't have your trip page up yet or your final pricing done – who cares? Get it out there and make sure you are collecting names and emails from the folks who are interested.
Entice them by letting them know that if they get on the list NOW they'll get your early bird special. Movies do trailers WAY before the release date because teasers work. So what can you do now to get your folks super excited about what you're creating?
4- Create a juicy early-bird special.

Once your trip page is up and looking fabulous, it's time it's time to promote your early bird special to your email list, social media following, and everyone you know (in case they have a friend who needs your trip). Make the discount significant to entice folks – so anything over $500 will work depending upon the price of your trip of course.
Keep in mind, the discount DOES NOT come off your trip pricing! You have to add in some money to your trip price to compensate for selling some early birds. This is critical! That way, you net exactly what you set out to net on your retreat and not a penny less. An easy way to do this is to price out the trip exactly as you want it and make that the early bird price and after a few months raise the price by $500 or so from then on. I have actually sold-out entire trips at the early bird price which was my indended price anyway.
5- Pick up the phone.

Once you've got a little traction with your early bird – now it's time to really put yourself out there. Take the time to personally connect with the folks that you feel should be on your trip. A personal invitation by phone is special these days and much appreciated. But a text or PM can work too. These days we're all so busy, but I can assure you that you can fill a few spots JUST from a heart-felt invite.
6- Focus on your email list and social media following.

Even if you don't have an email list – yet – I have seen many of our students fill retreats just from their social media connections. The key is HOW you actually market on social media. Most retreat leaders create a bunch of "Join my retreat to Bali these dates" posts which are not very interesting.
Yes, you could get some sign ups from these ads – but retreats are intimate affairs, and you are much better off using education-based marketing to get folks interested. In other words, take a minute to talk about something that is bothering your ideal client and educate them on that issue and THEN invite them to join your retreat where you will be addressing that problem. Give a link to your calendar so folks can chat with you and see if your trip is right for them.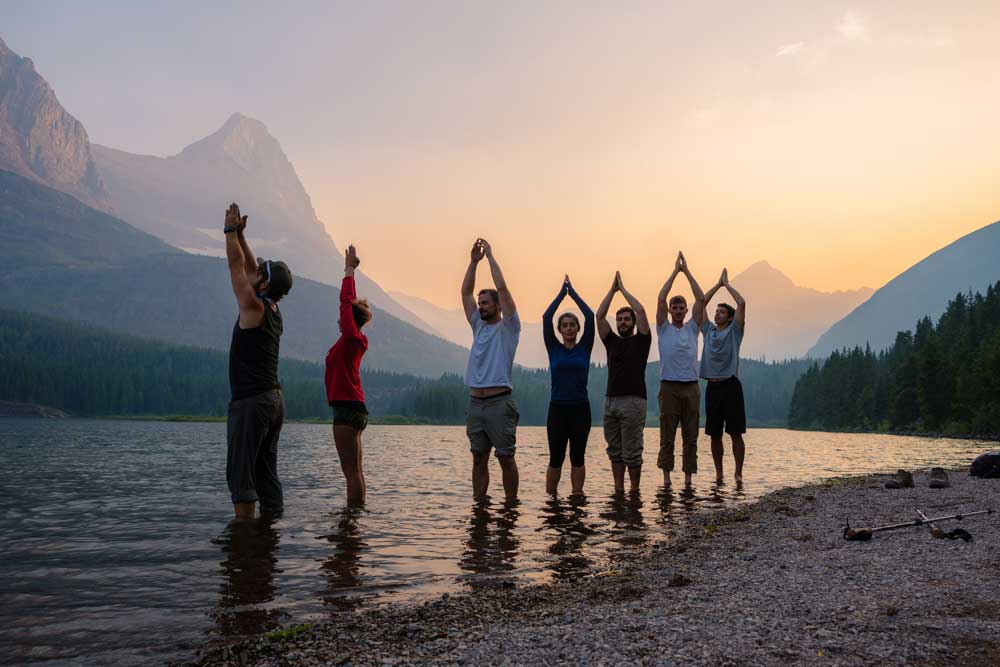 7- Get creative with your education-based marketing.

You can offer webinars on Zoom, broadcast live on Facebook or Instagram, or even do some marketing on TicTok. If your ideal client is on LinkedIn – make sure you post there. Got a YouTube channel? Post a fun longer video there about your trip with links to your trip page. Do you have a group on social media for your tribe? You should. My retreat group has over 62K people in it.
If you take the time to engage your group all year long, when you have something to promote – you'll have a built in audience right there. You can also create a group on LinkedIn and I've also seen lots of folks getting into Mighty Networks too. Whatever floats your boat.
8- Don't be lazy.

If you have an email list, you need to email often and regularly. And not with a boring ad – you can do that here and there – but not all the time. Use your education based marketing to talk about the concerns you'll be addressing on your trip as I mentioned above. Remember – you need to send more than a couple emails! I might send at least 30-50 emails about my trip over a period of a year. Seriously.
9- Leverage your connections.

If you know folks who have a list filled with the perfect people for your retreat, see if they wouldn't mind emailing their list for a nice commission – at least $250 per sale. And if you are going to do that – make sure you have increased the price of your trip to accomodate those referral fees.
10- Never give up.

There are a lot of retreats out there these days and you have to cut through all the noise online. So if you only send out a couple of emails, and do a few social media posts, and no one is paying attention – don't give up! Keep trying different ways of connecting and speaking to your ideal clients. Yes, some folks have a great tribe and following and their retreats fill right away – but that's not most folks. It's the tenacious ones that fill their retreats and make the best income.
I hope these tips were helpful – post below and let me know!
And if you feel like you need some serious and support with your retreats – please consider joining us in the Retreat Blueprint program. You'll have forever coaching from us no matter how many retreats you run and you'll love the community! And you will learn how to plan, price, promote, and monetize your retreats legally and profitably.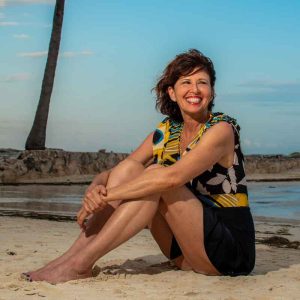 Dr Sheri Rosenthal is known as one of the most sought after retreat strategists for coaches, speakers, and authors — and is the owner of Journeys of the Spirit Travel®, a boutique agency specializing in the planning and management of group travel.
Through her Wanderlust Entrepreneur Community and her signature course, The Retreat Blueprint Program, she has taught thousands of facilitators how to design exceptional retreats that allow them stand out in their niche. She is famous for helping clients plan, fill, and profit from transformational retreats that change lives in a huge way while adding serious income to their bottom line!