I haven't written one of these reviews for a while because none of us were traveling – but now that the world is opening up slowly – my wanderlust is getting the better of me and I HAD to share this stunning retreat and spa center with you!
Opening November of 2021, and perfectly poised for post-pandemic retreat cravings – VIVIR by V is a wellness retreat situated in the whitewashed hilltop village of Vejer de la Frontera (about a 90-minute drive from the city of Seville, Spain).
The VIVIR program is centered at Hotel V, a restored 17th century manor house featuring unforgettable 360-degree views of the Andalusian countryside and the Atlantic Ocean. (It's actually the southernmost Pueblo Blanco – white town – in Spain and the hotel has been open since 2008).
So you can integrate this wellness program into your own retreat – OR – simply book this stunning hotel on your own and do your own thing.
This boutique retreat offers 12 comfortably-appointed guestrooms furnished with extra-large beds, high quality linens, antique Portuguese furniture from the Goan jungle, floor heating, air-conditioning and contemporary open-plan bathrooms with showers and/or bathtubs.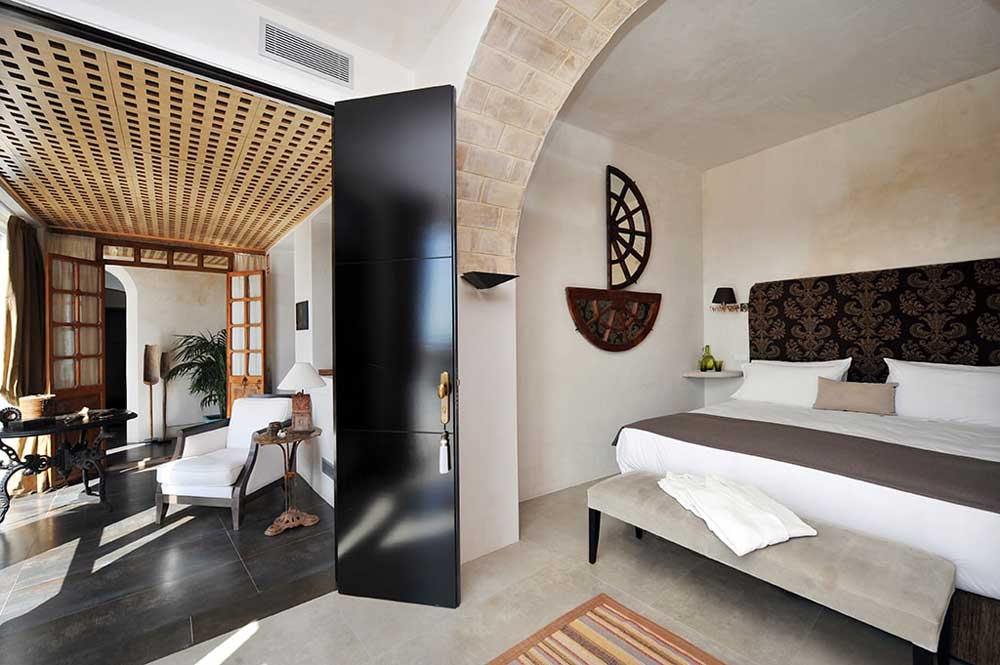 If a person books at the spa alone – they can choose between all-inclusive programs of 3-, 4- and 7-night stays with prices ranging from 2990k for a 3-night program for one person to 11,800k for a 7-night program for two.
Beyond accommodations and freshly prepared organic meals, each program includes daily hikes, yoga, body toning/fitness sessions and massages. So again, you could integrate their program into yours or not – keeping in mind that these are advertised prices and not the group pricing you would probably get if you contracted with them.
So what kind of in-house activities are available?
Massage, yoga, body toning classes, cooking classes, and village tours.
But just in case that's not interesting enough for you, keep in mind that you can also book activities OFF site like:
Hiking, horseback riding, bicycling wine tasting, sailing excursions, visiting Gibraltar as a day trip, hopping over to Morocco. Or perhaps you're into watersports like: surfing, kite surfing, and wind surfing. Then again, you could always visit the Roman ruins of Baelo Claudia or take a guided tour of Cádiz or any of the other nearby towns.
Gosh I hope I haven't bored you! 🙂 Lol!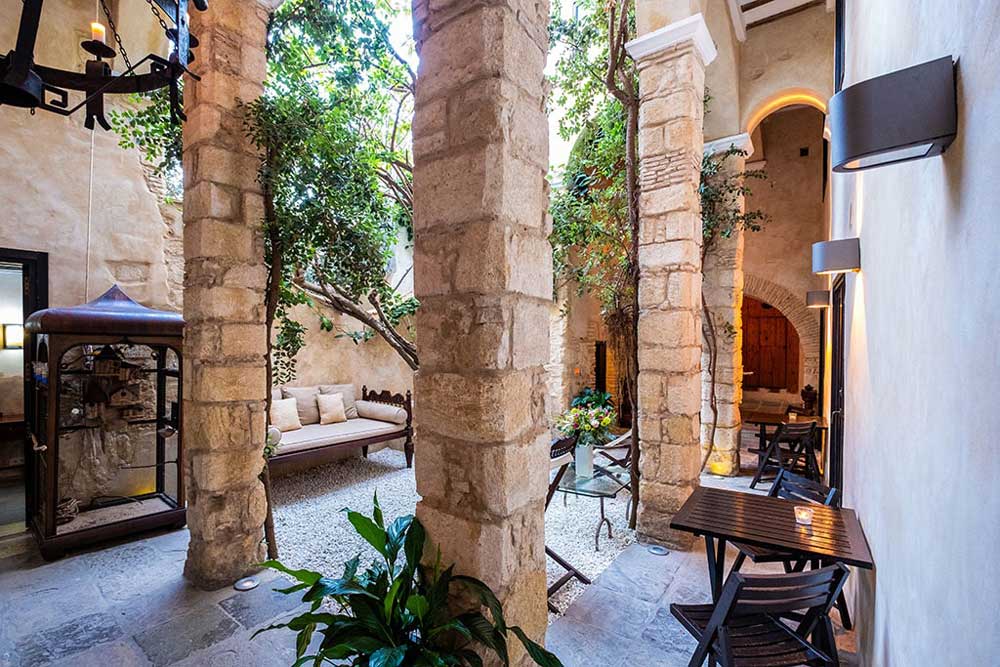 Winter months (November 1 – April 30) typically offer cooler temperatures and sometimes the occasional rainfall. Summer months (May 1 – October 31) are generally warmer with July and August being the hottest months (usually rain-free).
Now you might be wondering about the food…
All the meals in the program are created and prepared by their gourmet chef, Alberto, who brings his own masterful and creative touches to each of the healthy dishes offered to VIVIR guests.
As the owner of a successful restaurant in Vejer, Alberto is very familiar with organic locally sourced cuisine. His fresh vegetables are grown at the "Viviendo en el Campo" garden which is a local project of ecological and certified organic agriculture.
Located within a 20-minute walk from Vejer, the garden is situated on a hillside well-protected from the east wind (Levante) that can create strong winds throughout the coastal villages of Cádiz.
So yes, you WILL eat well!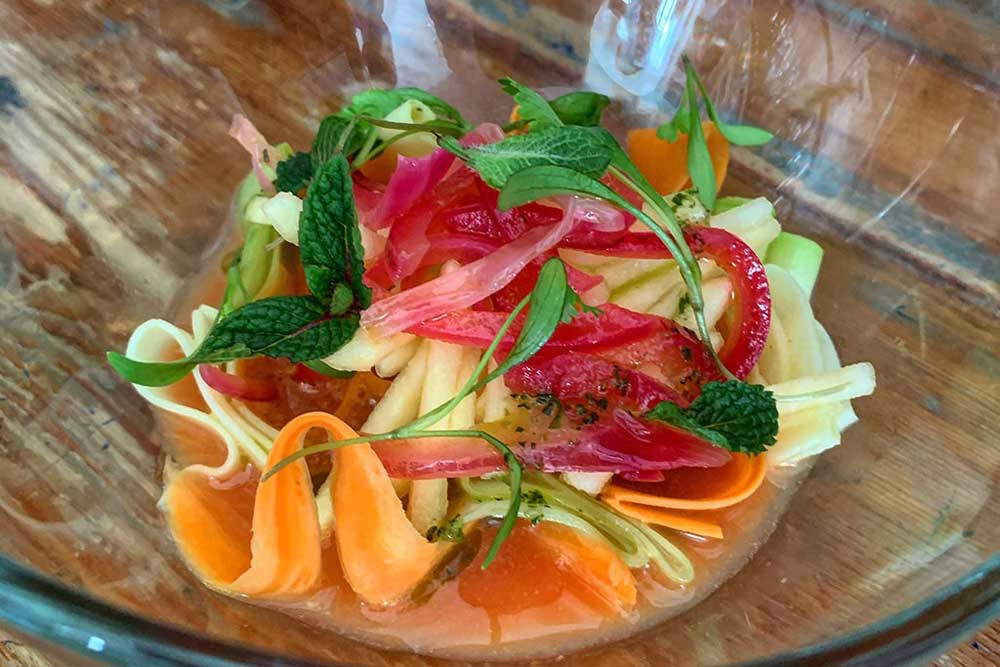 So if you are looking for something utterly charming and different – this COULD BE the place to run your next retreat – or at least escape for your own private get-away. That's what I'm thinking…. 🙂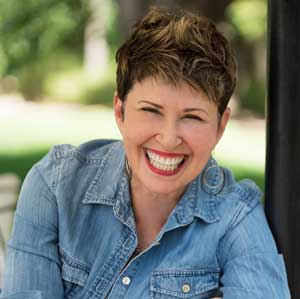 To your wanderlust life & biz, Sheri Rosenthal
Sheri is chief retreat strategist and CEO of Wanderlust Entrepreneur, where she's taught thousands of passion-driven entrepreneurs how to design experiential transformational retreats that allow them to stand out in their niche, change lives, and make an incredible income. She's also the owner of Journeys of the Spirit Travel®, a boutique agency specializing in the planning and management of group travel.
Going Virtual for Retreat Leaders: How to Take Your Retreats Online!
These are not easy times. Many of our retreat leaders who had retreats booked have cancelled their events – ours included! So what do we do in these situations?
We pivot. We make lemonade from the lemons. If you can't be with your peeps in person – then make your retreat virtual. If you're not sure how to convert your retreat to a virtual retreat we get it. That's why I created this 2 hour training.
You'll Learn:
The best ways to repackage your live retreat into a virtual online experience
How to transform your content to be effective virtually
Ways to price your virtual retreat with consideration & sensitivity to these times
Our top techniques for facilitating on camera
The exact technology you need to have in place
We'll share case studies of virtual retreats that will inspire you, we'll talk about the steps to cancel or postpone your in-person retreat without suffering financially. This mini-class is "pay-as-you-wish" during the COVID-19 times to support our community.
We also have a fabulous BONUS one hour training for those of you who don't feel like your tech skill are up to par:
"How to Share Your Message Using FB Live, IGTV, YouTube Live & Zoom During the COVID19 Outbreak"