Planning a transformational destination retreat sure is romantic.
With your imagination whirling, you drift off into visions of exciting travel, exotic destinations, and immense transformation within your clients – and yourself.
You start envisioning you and your best clients sipping vino on a rooftop terrace in Italy, right before you dazzle them with your teachings. Then you savor the local, fresh food -slowly.
Maybe you're dreaming of gathering on the beach in Bali for early morning sunrise yoga class and you sigh as you reach for the sun.
Or perhaps you can practically smell the changes in your clients' lives after zip-lining through the Amazon as you inspire them to overcome fear…
Now actually facilitating a retreat is even sexier – you've successfully planned, promoted and filled your trip. The profits – getting paid to travel, are now in reach. You're finally living the freedom-based lifestyle of your dreams!
You should raise your glass for a celebratory toast since you invested the necessary time and effort to create a juicy promise (a problem that you can solve for your peeps) with a gorgeous trip webpage. Congrats!
But before you jet off into the clouds, let's come back down to reality and assess whether your business is retreat-ready with this easy checklist.
Does your heart-based business have the basics in place?
Have you nailed down a juicy promise (problem-solution) that excites your audience for your overall business?
Can you speak to your perfect match-made-in-heaven niche using specific language that they understand?
Do you have scintillating copy for your website that inspires your clients to enroll in your offerings?
Is your website appealing, functional (you are collecting email addresses, right?), and have services, programs or products for sale?
Does your bio highlight your story, establish you as an expert in your field and inspire your clients to like, trust and buy from you?
Are you list and audience-building all year long?
If so, nice work! Then you're ready to move on to the next level of retreat-readiness in your biz.
If you are clear on what you do, who you serve and your website is dynamo, then your mission is to build your list. After all, you can't sell out a retreat if you don't have a list of people to market to!
Are you building your list year-round and have an active list to market to?
Have you mapped out your year of programs & offerings, including when you are facilitating your destination retreat?
Do you have an enticing freebie on the homepage of your website that's linked to your promise to encourage clients to part with their email address?
Is your autoresponder sequence fired up so that you're building a relationship with your new clients?
Are you sending out a regular branded email blast so you can easily communicate with your peeps?
Did you lay out a month-by-month promotional plan, giving yourself 6-12 months to market your retreat?
Can you end a strategy session or clarity call with a sale?
All the above basics and list building pieces in place? Fantastic! If so, you are ready to develop your retreat.
 You'll be able to easily convert your business' promise into your retreat promise. You'll have an audience that's primed and ready to pack their bags.
And now you can start looking for the perfect location filled with fun experiential activities that align with your promise and teach your theme. 
Dust off your passport and off you go! You are living the dream.
P.S. If you're struggling to get your retreat up and running, check out our Retreat Blueprint Program. It will give you the edge in creating the kind of retreat that will have you standing-out and selling-out
And if you need help getting your retreat-ready business off the ground, we'd love to accelerate the process for you so that you don't have to wait years to be living the life of your dreams. Check out our Launch + Uplevel Your Retreat-Ready Business Program!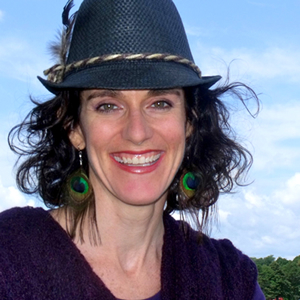 To your wanderlust life,
Meghan Gilroy Co-Director @ Wanderlust Entrepreneur & Retreat Strategist & The Retreat Blueprint Program
Meghan Gilroy launches heart-based entrepreneurs, coaches and healers into profitable online businesses that include transformational destination retreats as a business coach, shamanic healer and Co-Director at The Retreat Blueprint Program. She revels in commuting 10 steps to her home office, being able to peek in on her kiddos with her flexible schedule, and dashing off to stunning locations around the world with her sitter – or hubby, in tow. You can find her at meghan@wanderlustentrepreneur.com.