Your bio is a VERY important piece of writing.
It not only introduces you to your clients and tells them about you and your life, but it also endears you to them and shows them why they should choose YOU over a thousand other people they might be working with. Since it's SO important, here are a few quick tips to make your bio sing — AND bring in more sales!
1. Start Out With a Bang!
Make your very first sentence both pertinent and provocative so your peeps will want to read on — for example, a strong statement about your journey that suggests what it's taken for you to get to where you are now. You want to hook them right from the get-go! Examples: "One thing's for sure: I didn't become a health coach overnight." Or "After 20 years of working in corporate, I could no longer sell my soul, not even for one more day…."
2- Tell Your "Shero's" or "Hero's" Journey
Expand and elaborate on that first sentence, giving specific examples to support what you've said. Remember you're telling a story, and in this case it's an especially gripping story, because it's your own shero's/hero's journey!
3- Focus on the Setbacks & Challenges
In the first half of your shero's/hero's journey, focus mainly on the setbacks and challenges you had to overcome or the things that got you interested in your profession.
4- Follow with Teachings, Breakthroughs & Inspirations
In the second half, focus on the teachings, breakthroughs and inspirations that brought you to where you are now. Here, it often helps to include a sentence to signal when you're starting your upward climb, like: "Only after I discovered yoga and meditation did I begin the long, slow road back to health."
5- Don't Try to Tell it All
Avoid telling your whole life story. Instead, hit the high points and summarize the rest. If it's well done, a single dramatic event or quick story can say more than a full page of unfocused rambling that tries to say everything.
6- Include an Invitation
Toward the end, usually in the final paragraph or two, explain what you're doing now and invite your peeps to join you! In other words, add in a call to action of some kind to get folks beginning their journey with you.
7- Draft First
Write a quick first draft without thinking about it too much. Just get it all down, without worrying about how it all fits together. It's much better to let your creativity run free and keep the pesky editor out of that first writing altogether!
8- Then Read & Edit
After you're done with your first draft, put on your editor's cap and read it over. Rearrange pieces, if necessary. Pay attention to transitions. Make sure everything flows logically and chronologically.
9- Read & Edit Again!
Make sure your bio moves at a brisk pace so it will keep your readers engaged with interesting events and information. Delete anything that's unnecessary or slows it down — and I mean anything. Edit until you're REALLY happy with it.  
10- Check for Gremlins
Before you publish it, check your bio carefully for spelling, punctuation and grammatical errors. Your readers will forgive you some these little mistakes, but trust me, they WILL notice them. And they add up fast, too. So if you have problems in these areas, find someone who doesn't!
Of course, there are other tricks of the trade that are also helpful — including those tips you've already heard, like writing for one person in a relaxed, conversational tone and such. But the bio is a special animal, so we thought it deserved a little extra TLC. Keep in mind, it creates a bond of trust between you and your potential client, and gives them a way to relate to you personally.
In the end, a good bio can add up to increased sales and registrations for all your products, programs AND retreats! So give it the due it deserves.
I hope you find these 10 tips helpful. If you use them, you'll have a better chance of creating a bountiful bio — one that not only engages and entertains but also sizzles and sells! 😀
Do you have a great bio on your website or retreat trip page? Don't forget to post below and let me know if you find this helpful! 🙂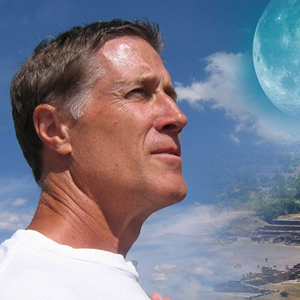 To your wanderlust life,
Brandt Morgan, Wordcrafter Extraordinaire & Retreat Strategist @ The Retreat Blueprint Program
During his 30-year career as a professional writer and editor, Brandt has written nine successful books plus hundreds of lively and informative articles for a wide range of publications. In addition, as a spiritual teacher and Toltec Mentor trained by don Miguel Ruiz, he has designed, marketed and facilitated dozens of his own international retreats. You can find him at brandt1945@gmail.com.