Writing copy that expresses your heart and your business!
So many people tell me,
"I'd like to write better business copy, but I'm not a writer."
And I tell them, "Yes, you are; you just don't know it yet."
So if you think you're not a writer, think again. Writing is nothing more than communicating with the written word. Anybody who's ever written a letter or passed a note in class is a writer. Chances are you're a business writer, too. All you have to do is find your song.
Song, did you say? Yes. The trick to writing better business copy is to get in touch with your passion, your reason for being — the thing that made you want to go into business in the first place. I call it your heart song.
And how do you get in touch with your heart song? Just like a bird: you feel it inside, then lift your head to the sky (or tap your fingers on the keyboard) and let it out.
So before you try to write better emails and ad copy, first spend some time listening to your heart song. If you think you've lost touch with it, here's a simple exercise to access it and let it out: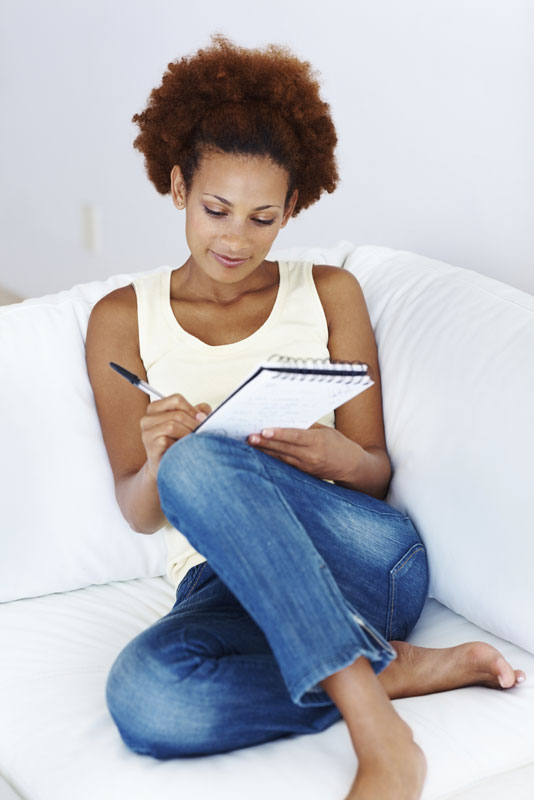 Get a tape recorder and imagine you're going to tape a conversation with your ideal client. Better yet, sit down with a close girlfriend. Turn the recorder on, and speak to it just as you would to your friend — relaxed, conversational, folksy, maybe even a bit quirky or zany — whatever is authentically you.
Tell your girlfriend all about your business: what it is, why you started it and what you do every day. Talk about your different products and services, why you love your business, the specific problems it solves (and for whom) and what makes it different from any other business of its kind.
As you do this exercise, leave the business-speak and modalities and certifications behind. Focus on the amazing things you do for your clients: how you improve their health, relationships, finances, work and self-esteem; how your retreats recharge their batteries and give them a new lease on life. The more specific, the better.
As you're singing your heart song, let go and express yourself freely — as freely as a bird on a branch. And while you're talking, see if you can tap into the wellspring of joy and passion and fun that got you excited about your business in the first place. Talk for at least 10 minutes — much longer if you like — and then stop recording.
Next, rewind the recording and listen to it, this time writing down all the juicy phrases you've recorded. Include all the words and sentences that reflect your passion, your purpose and the problems you solve; all the unique and powerful expressions of what you and your business are all about. This is your heart song.
Finally, reread the business pieces you've written recently — everything from emails to website pages and workshops to retreat offerings — and see if they express that song. If they do, fine. If they don't, rewrite them so they do. Don't worry about writing them all over again; just delete some of those tired old expressions and add some of the new juicy ones you've just discovered. It's sure to spice everything up!
Now that you have some of your heart song down on paper, you have a document that's almost as valuable as a business plan. Either directly or indirectly, this song will be at the core of everything you write about your business. It will strengthen every email, every ad piece, and every website or retreat offering you create. It's a written reminder that you are a writer — and that your best copy is always in your heart!  🙂
Want Help With Your Copywriting?
Then you'll DEFINITELY want to check out our 1:1 Business Coaching!
Yes, that's right.  If you're ready to banish your business woes and say yes to a clear path to success, private business coaching is for you.  Together, we can have you breathing easy as we:
Say buh-bye to your confusion and say yes to a step-by-step plan to create the thriving online business you've been craving
Hone in on the most pressing problems your peeps are plagued by so you can solve them with swoon-worthy offerings and irresistible programs
Narrow your niche to ensure you're positioned as an expert with a brand that sparkles
Amp up your website so it's dripping with copy that sizzles and sells (no boiled chicken here!)
Map out your year of majorly motivating and life-altering retreats, programs and offerings
Craft a fabulous freebie that showcases your brand and offers your peeps a slice of your brilliance
Identify and implement a list-building strategy with awesome autoresponders that starts jamming your inbox with new names (yippee!)
Just imagine having a retreat expert and coach guiding you through every twist and turn of setting up your new business so you can stop second guessing yourself and see results. Come on over to our coaching page to learn more!
To your wanderlust life,
Brandt Morgan, Wordcrafter & Retreat Strategist @ The Retreat Blueprint Program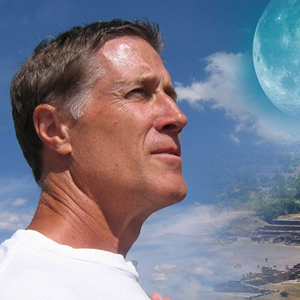 During his 30-year career as a professional writer and editor, Brandt has produced nine successful books, plus hundreds of lively and informative articles for a wide range of publications. In addition, as a spiritual teacher and Toltec Mentor trained by don Miguel Ruiz, Brandt has designed, written, promoted, and guided dozens of his own retreats.
Today, with all his varied experience, Brandt is an internationally known writer and teacher whose mission is helping people find their true selves and the vision and courage to live their dreams.
As part of that mission, he is honored to help you live your dream, by creating ad copy that sings — copy that is so delectably juicy it will have your clients rushing to send in their deposits and book their flights before they've even finished reading. If you're having trouble making your copy sing, you can reach him at info@brandtmorgan.com.