Often people come to me asking for the perfect location for their retreats. For example, I get questions like, "Can you give me a good retreat location in the Bahamas?" or "How about an idyllic spot somewhere in the Rocky Mountains?"
However, questions like this are not specific enough. There are literally hundreds of properties that might fit under these categories. Before I can make a qualified recommendation, I need to know what kind of retreat you're planning and who it's for. I also need to know how many people you are expecting, what amenities you'll need, and what kind of atmosphere you're trying to create.
Knowing the actual "promise" of your retreat, in other words what you want your folks to walk away with by the end of your retreat is also helpful to know as well as what you're actually teaching and the theme of your retreat.
In addition, keep in mind that the more you align your location with what you're teaching, the easier it will be to choose activities that actually help teach your material (which will make your retreat really experiential and special). This is critical – because without that alignment you'll have a hard time filling your retreat.
For example, instead of planning your active wellness retreat on a beach, why not book it at a facility that specializes in active outdoor activities and has kayaking, hiking trails, challenge circuits, horseback-riding, and tree climbing? Isn't that more interesting than a beach that they can travel to on their own?
Narrowing Down the Options
Once you're clear on all the above pointers, there are more questions to answer! For example, are you planning a business-type retreat on a large property with a great meeting room and amenities, or are you looking for something more "spiritual," peaceful and self-contained? Are you thinking of a private villa, or would a nice boutique-style resort work just as well?
Also, when you run your retreats, would you prefer to rent the entire property, or would you be OK staying in a big beautiful hotel that has all the amenities but where hundreds of other guests might also be staying? Knowing these and wish-list desires will narrow down the options significantly.
It's Not Always Where You Imagine
Choosing a destination is always exciting and inspiring. At first, it seems to be everyone's dream to be on a nice beach, by the pool, under palm trees – and naturally, that's where the mind will take you first. But you have to ask yourself, "Is this really the best fit for my clients and my retreat?"
Often it's not. In fact, when I have consultation calls with retreat leaders, it's fascinating to see how the final destination they choose is almost always 180 degrees different from what they thought would work for them initially!
The Bottom Line: Know Your Ideal Client
The best way to zero in on the perfect location for your retreat is to know your ideal client and what they want and need and what locations are on their bucket list to travel to.
Once you do, it will become very clear what kind of place you'll need. From there, it's quite easy for me to help you find a beautiful place that will work for you – or for you to find one on your own.
I always encourage retreat leaders to clearly define their ideal participant before even thinking about their destination. In the travel industry, we call this "qualifying your client."
If you do this first, you'll assure that your retreat and your location are aligned with what you're trying to achieve. You'll also maximize your chances of finding your perfect retreat location so you can create the retreat of your dreams!
Want to learn MORE about how to pick your location ?
Then you'll DEFINITELY want to grab our "Top Tips for Nabbing the Perfect Digs for Your Sold-Out Retreat!" 90 minute class so you avoid making the painful errors so many of our retreat leaders make.
So what do we cover?
The #1 question you MUST ask to choose a magnetic location. (There's nothing sadder than a cancelled retreat!)
Where are the WORST places to run a retreat? (Don't make these rookie mistakes!)
How to scope out a spot you've NEVER been to before! (No, you do NOT have to visit first!)
Boutique Hotels, Retreat Centers or Villas – which is BEST? (Hint: There IS a reason for each)
How to know if a hotel is a superstar or a disastrous dud! (Our secret trick for finding out!)
If you're concerned about your retreat location (and you should be!) – you won't want to miss this special training!
Everyone registered will receive a password-protected replay page to listen to at their leisure. The tuition is ONLY $57 USD!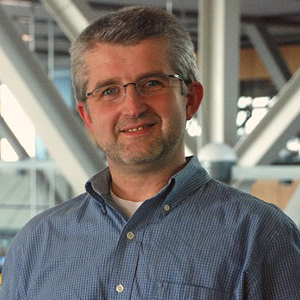 To your wanderlust life, Ales Struna
Director of Custom Travel at our Journeys of the Spirit® Travel Agency
If you need help putting your retreat together or managing your retreat (or even need help planning a personal trip) – Ales is your man. There are so many ways Ales can assist you, offering many levels of service depending on your needs. As a FULL-SERVICE licensed travel agency and tour operator we can book travel worldwide and pull together just about anything you can imagine!
Want to chat with Ales about your retreat? You can learn more about Ales' services and book time to talk here.