People who know, like and trust you are probably itching to go on your next retreat.
So cool, right?
But what about everyone else? Reaching them in the crowded online world is no easy task.
Facebook ads.  Webinars.  Emails.  Videos.  Challenges. Blogs.  You name it, it's an option …
And, if you're like so many entrepreneurs, all these choices make your head spin …
Leaving you asking, "what's the best approach to promote a retreat?"
The thing is this…because retreats are unique, intimate offerings that offer up transformation while traveling, you must promote them according to a specific strategy.
No "boilerplate" marketing will work.
Rather, you have to amp up your marketing mojo and do what successful wanderlusters do …
Get savvy and commit 110% to succeeding online – no matter what. So, how do you promote your retreats online? 
Here are our five favorite tips:
#1: Create a Retreat Email Funnel
A retreat email funnel is a wonderful way to promote your retreats online.
A funnel is a series of emails sent out every few days designed to spark interest and entice people to sign up for your retreats.
Yes, you send multiple emails!  (If you have any resistance to doing that, the time to drop that is … now!  People don't open every email you send them, so let those concerns go.  You won't be overwhelming them).
The best funnels are those that are specific & strategic, focused on the different pain points your retreat is solving (yep, you need to have those).
Each email is centered around a different pain point – with engaging copy that helps your peeps see that your retreat is THE answer they've been waiting for.
And, at the end of the email series if you like, you can offer up a free call to chat with you. On the call you can address their objections to signing up (and then enroll them) and if your retreat is NOT the best option for them, then sell them another offering.
Make sense?
#2: Consistently Do Facebook Livestreams
Another great way to promote your retreats online is to consistently do Facebook Livestreams.
Get visible, people!  Comb your hair, set up your phone, and go live!
But don't just talk about anything… Instead, focus your Facebook lives on the issues that your retreat solves.
This is a much better approach than doing straight up Facebook posts that just sound like an ad.
You don't have to reinvent the wheel here. Instead, simply take the topics of your funnel emails and make each one a Facebook Live.
More than ever, video sells.  So, don't be shy! Make sure your Facebook lives are short, engaging, and natural.
And, at the end of each one, include a call to action to connect with you …
Preferably, a sign-up link for a call AND the link to your sign-up page.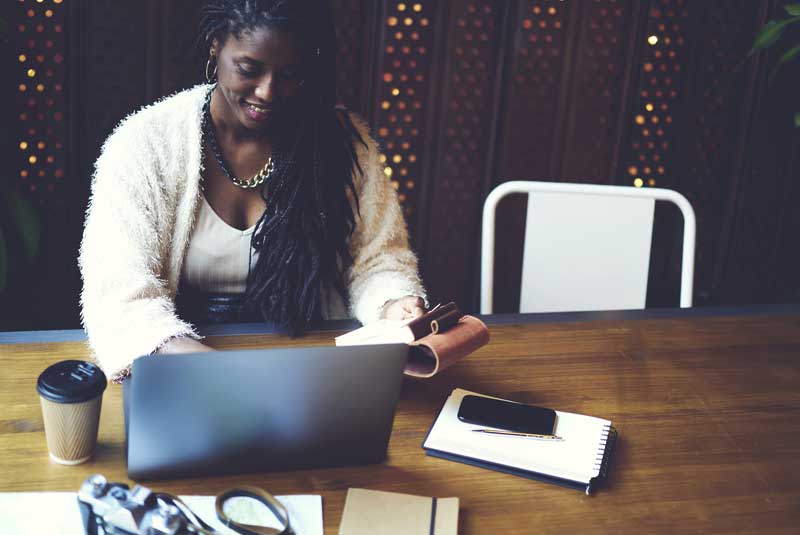 #3: Do Social Media Posts
Yet another way to promote your retreat online is to do social media posts – and lots of them!
Regular engagement of people in today's busy online world is key.
Ideally, you want to post daily on the social media platforms you think your ideal clients hang out on…
Facebook.  Instagram.  You Tube. LinkedIn.  Which is it?  Or maybe all of them! (This is why it is so important to know who your ideal clients are).
Make sure your posts are engaging, thought-provoking and centered around the problems your retreat will solve (recognizing a theme here?)
Yep, those pain points are critical. Vary up your posts, too.  From articles to questions to videos, you want your content to be fun…
#4: Design a Retreat Webinar
Our favorite way to promote a retreat online is to design a retreat webinar.
A webinar is a 30-40-minute online presentation on an issue your ideal clients would be coming to your retreat to work on.
It not only establishes you as an expert on what you're teaching, but it also gives your people some valuable content they are craving …
And, if done well, leaves them craving even more …
Truly a perfect way to tee up your retreat.
Getting good at doing webinars is also a valuable skill as a business owner.  So, don't shy away from them.
Simply draft up an online, schedule a date, and send out invites to your email list (and social media following).
Then, let the camera roll and put your best foot forward.
#5: Consider Retargeting Ads
Doing retargeting Facebook ads to promote retreats online is also an incredible way to enroll people.
What's this? You take your email list, download it, and then upload it to Facebook as a custom audience … allowing you to run ads to your tribe only.
These ads typically cost much less than regular Facebook ads … because Facebook isn't finding people to show your ads to (rather, the ads are only shown to the people on your list).
This is great because your ads will pop up in your people's newsfeed, reminding them your retreat is coming up.
With so much going on these days, people need as many remainders as they can get. You can opt to run ads for your retreat webinar this way too make sure plenty of people sign up and watch.
This technique – when combined with the others above – will make you super visible, which is exactly what you want to do when promoting your retreats online.
So, don't delay!  Start implementing the techniques discussed in this post, and watch your enrollments come in!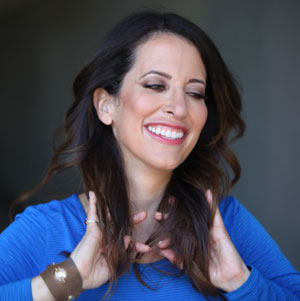 To your wanderlust life & business,
Melanie Scott, Retreat Blueprint Coach @ Retreat Blueprint Program
As a self-proclaimed retreat-junkie, Melanie knows firsthand the power and transformation of traveling with a group of like-minded people who are ready to dive deep into themselves.  It's pure magic! 
Melanie has planned, co-facilitated and attended dozens of retreats all over the world and is beyond excited to help other retreat enthusiasts do the same.  As a Retreat Blueprint Business Coach & Copywriter, Melanie specializes in helping retreat peeps crank up their businesses & add sparkle to their offerings so they shine to the cosmos and back.