Most retreat leaders are SO darn excited about running their retreats, changing lives and traveling the world that they rarely take a moment to think about the legalities of running a retreat. So today we are going to hash out all the issues you need to be aware of, so you can dot all your "I's" and cross all your "t's." So let's dive right in!
1. Get Yourself Properly Insured
First things first! If you're teaching something in your business or working with people in any way, you need professional liability insurance or professional indemnity insurance (it's called different things in different countries).
Professional Liability is also known more commonly as errors & omissions insurance (E&O) in the US. Basically, it helps protect folks who give advice in their business from having to pay the costs of defending themselves against a negligence claim made by a client.
To be clear, an error would be you imparting a piece of advice to your client that was not correct and caused harm, and an omission would be something critical that you forgot to do or tell your client that created harm.
The reason you need PL insurance is because if you give any kind of advice to folks on your retreat, people can potentially come back and sue you because of your advice. For example, someone could sue you for that seemingly great advice you gave on Hashimoto's or they could sue because they lost too much weight from your food advice. These would be considered errors. An omission could be not telling your group not to explore a certain area because it is not safe and as a result they walk around town and get attacked and then sue you for damages.
I know this sounds crazy – but honestly, I've been working with the public for the past 35 years and you would be surprised at what people will do. The key is to make sure you protect yourself. It doesn't cost much, and the peace of mind is well worth it.
The second insurance policy you should have is general liability insurance. This type of policy specifically covers you, your business and your employees from claims involving bodily injury or property damage. I find that many hotels and retreat centers these days want to make sure that you are protected while doing a retreat on their property. So if someone falls and injures themselves at the retreat center while learning from you, this insurance would help protect you.
Now, there is one more type of insurance you should carry and that is retreat insurance. Why? Well there are things that happen on retreats that do not happen when you are coaching someone on Skype or in your yoga studio.
For example, if I do a business retreat overseas and one of my participants gets held up at gunpoint and sues me for taking her to an unsafe place, that incident has nothing to do with my business coaching or falling at a retreat center. It is the result of the risks of travel, and for that you need retreat insurance. This policy is the type of insurance that travel operators and meeting planners normally carry.
However, sometimes this insurance can be hard to get because retreat leaders are not travel companies – which brings us to the next legal issue.
2. Know The Seller of Travel Law
When we create a retreat, we don't normally think about that fact that we are actually designing a travel experience. But if you are designing an all-inclusive packaged experience for people – hello! – that is considered selling travel. You might be thinking: "Well, I don't sell airfare so why are you telling me I'm selling travel because I'm not."
And to that I would say – YES. YOU. ARE.
One of the more common definitions of a Seller of Travel is this: A seller of travel is person, firm, corporation or business entity that offers for sale, at wholesale or retail, prearranged travel or tourist-related services for individuals or groups, through vacation or tour packages.
So, if you're offering rooms at the retreat center, meals, your teachings, activities, a tour or two, and even arranged pickup at the airport – packaged together that can be considered selling travel.
In the USA, five states have very rigid laws around this: California, Washington, Iowa, Hawaii and Florida. It doesn't matter if you live in those states or not – it matters that you are SELLING to someone in those states.
Also, Canada has some of the strictest Seller of Travel Laws in the world, especially Ontario where TICO (Travel Industry Council of Ontario) will shut you down and fine you if they find out you are running retreats unless you are a travel company.
When I started running my own retreats in 2003 I opened my own travel company in Florida to protect myself for this every reason. Once it did – other retreat leaders started asking me to plan and manage their retreats and my company has been doing so and protecting retreat leaders ever since.
The way it works is like this. If I as a travel company collect the money for the retreat and I hire the retreat leader as an independent contractor to lead the retreat, then they are not selling travel. I am since I am collecting the funds and paying the retreat leader their net only. Does this make sense?
All retreat leaders in Ontario for example, need to run their retreat through a travel company that offers this kind of service (the travel company does not need to be in Canada – as long as you are not accepting money for the retreat). The same applies for those five states in the US.
Seller of Travel law also applies in Australia not for licensing, but you must follow Australian Consumer Law for Travel and Accommodations and in many countries in Europe too, so PLEASE make sure you do your due diligence.
Of course, in most countries the government is not taking time to hunt down small-fry retreat leaders – but a travel company could see what you are doing, get pissed, and report you to local authorities or an unhappy retreat participant could also do the same. It's up to you if you want to play the odds or not.
3. Have Solid Legal Forms!
Even more important than the proper insurance is solid legal forms. If you have good insurance but you don't have your retreat attendees sign proper liability forms, it is going to be hard for your insurance company to defend you.
And by forms, I mean full out legal forms not a simple waiver. At least in the USA where our litigation rate is high, waivers are totally inappropriate because there is not enough text in them to properly inform your clients of all the things that can possibly go wrong during a retreat.
It is crucial to have your participants sign legal forms that specifically say that they are assuming the risks of travel AND that they are releasing you from any liability that might arise from your negligence, carelessness or from their general participation in your retreat.
Signing these forms will not stop someone from suing you if they want to, but at least you have the evidence that they signed the release and you properly educated your clients about the risks or traveling with you which is very positive in your favor.
Your forms should also reflect that you are not responsible for any mental distress that could result from your teachings and if you're a business coach for example, do state that attending your retreat is not a guarantee that they will become successful – or something along those lines.
In the end I suggest that you connect with your favorite lawyer on all of this since that is NOT my specialty and every state and country is different and you want to make sure you are properly covered.
3. Consider Incorporating
I don't want to take too much time here other than to say that incorporating does create an extra layer of protection between you and your assets and the public – especially if you ever get sued.
Make sure you talk to a lawyer and an accountant BEFORE incorporating because there are many different kinds of structures and if you pick the wrong one it can could potentially create a tax issue that ends up costing you a lot of money. For example, just because all your friends have LLC's does not mean that is the best structure for you! Be smart and do your due diligence.
I hope this is given you something to think about and most importantly, take action on. I strongly believe in running my business like a business and protecting myself and my assets that I worked hard to grow over the years.
Once all the legalities are in place you can relax and focus on what is truly important on your retreats – transformation!
Interested in getting some serious legal forms?
Just so you know, our Retreat Blueprint Program INCLUDES our legal forms which is an incredible bonus. But if you just want our forms and the instructions for properly using them (plus more on the law) – you can purchase them here.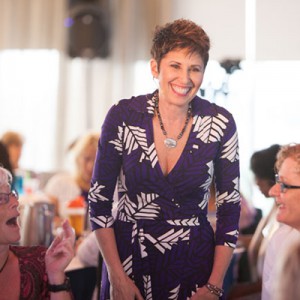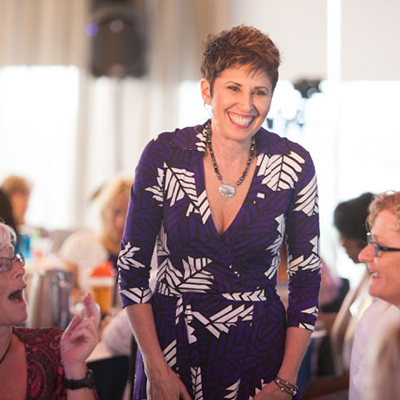 To your wanderlust life,
Dr Sheri Rosenthal is known as one of the most sought after retreat strategists for coaches, speakers, and authors — and is the owner of Journeys of the Spirit Travel®, a boutique agency specializing in the planning and management of group travel.
Through her Wanderlust Entrepreneur Community and her signature course, The Retreat Blueprint Program, she has taught thousands of facilitators how to design exceptional retreats that allow them stand out in their niche. Sheri loves helping clients plan, fill, and profit from transformational retreats that change lives in a huge way while adding serious income to their bottom line!