One of my favorite aspects of having an online business is the freedom it gives me to travel.
My deep appreciation for this newfound lifestyle is from my former 18 years of practicing medicine and only getting to travel TWO weeks out of every year.
Ugh. Pure hell.
Yeah….for a wanderlust soul such as myself – those years DEFINITELY sucked the life out of me.
So I created a little video for you from Lisbon where I've been living for the past 3 weeks – listen in and let me know what YOU think by posting below!
And if you're craving a little wanderlusting yourself AND you've been putting off getting your retreat planned and marketed – the please join me in Marrakesh, Morocco May 11-18th. We have ONLY TWO spots left.
This trip is the PERFECT opportunity to put yourself into the most creative and rejuvenating space to get sh!t done!
Exotic, ancient and mysterious, far away from your endless to-do lists you'll finally have the time, the space AND the expert support you need to nail down all the specifics of your unmissable, transformational retreat (showcasing all of the AMAZING value you provide)…
…so you can make the difference you came here to make.
And YES – 
it doesn't matter if you are a TOTAL NEWBIE or an experienced retreat leader 

– you'll get EXACTLY what you need in this small, intimate mastermind retreat.

(If you want all the retreat info right now just click HERE)

You'll be drinking in the exotic sights, sounds and sensations of this legendary city.

The crazy, irresistible energy of Marrakesh will capture your heart, delight your senses, and leave its stamp on your way of thinking and being long after you leave… guaranteed.

AND you'll be in the company of a select handful of the most inspired and purpose-driven entrepreneurs you could wish to meet…

If this sounds like BLISS, your wanderlust spirit is calling you to join us, and your heart is telling you this is EXACTLY what I've been waiting for, then…..GET THE TRIP DETAILS HERE!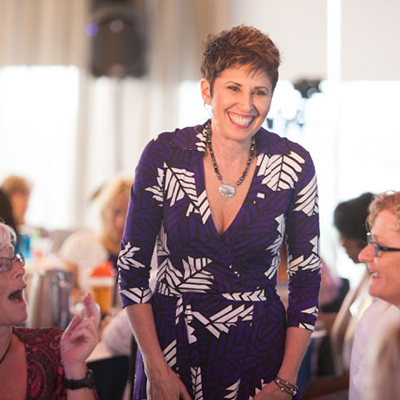 To your wanderlust life, Sheri
Dr Sheri Rosenthal is known as one of the most sought after retreat strategists for coaches, speakers, and authors — and is the owner of Journeys of the Spirit Travel®, a boutique agency specializing in the planning and management of group travel.
Through her Wanderlust Entrepreneur Community and her signature course, The Retreat Blueprint Program, she has taught thousands of facilitators how to design exceptional retreats that allow them stand out in their niche. She loves helping clients plan, fill, and profit from transformational retreats that change lives in a huge way while adding serious income to their bottom line!