Have you noticed?  The word "retreat" is getting thrown around a lot these days …
With people here, there, and everywhere calling their events "retreats."
Yet, most of them are anything but that.
What makes a retreat a retreat is experiential learning over a series of days with plenty of rest and relaxation built in between.
A one-day workshop or quick weekend of non-stop learning in a classroom just doesn't make the cut …
There's no relaxation in that.  And probably little or no experiential learning, either.
Experiential learning is the key … envisioning, planning & bringing to life a series of activities designed to instill incredible transformation into the lives of your people ….
With no classrooms in sight.
The best learning truly takes place when people are outside their comfort zones, trying something new.
And, that's exactly what you want to do on your next retreat – give your people the chance to transform their real-life pressing problems in an unexpected, hands on way.
Feeling stumped about what to do on a retreat?  Have no fear, we got you. 
Here are a few tried and tested ideas:
#1: Hold a Ceremony
A ceremony is an incredibly powerful (and sacred) way to give your people a massive dose of transformation through a custom-crafted experience.  And they're simple to do, too.
Here's a blueprint for a basic ceremony: Gather your people in a circle and invite them to take a seat and get comfortable.  Ideally, you will already have a fire lit – and they will sit around it.  Ideally, this fire is outside under the stars.  However, when you're in a pinch, a fireplace or even a fire pit/table will do. 
Next, lead them through a 5-10-minute meditation designed to draw their attention inward and connect with their inner knowing.
At the conclusion of the meditation, hand out three small pieces of paper to each of them and a pen or pencil.  Invite them to scribble down three things they are ready to release in their life, one per sheet.  These could be limiting beliefs, patterns that are holding them back, or even people they are ready to let go of. 
Once they have written down each one, have them to fold the pieces of paper in half. 
Play soft music in the background and begin the ceremony.  Talk for a few minutes about the power of fire and its symbolism — transmutation.  Then, speak for a moment about how this ceremony has been designed to harness the power of fire to release whatever your retreat attendees are ready to let go of in their lives so they can step more into who they truly are.  This is even more powerful if you can do it on a full moon and tie in the energy of the moon to the release work you are doing as a collective.
One at a time, have them come up and throw their sheets of paper into the fire – as they feel the ties that bind them to what they wrote on their sheets of paper release.
This simple – yet transformative offering – will undoubtedly impact your people and their lives for days, weeks, months and years to come.  And your life, too.
Of course there are thousands of ceremonies that you can create based on where you're hosting your retreat. Maybe you're going to be able to visit a sacred site where you can do something special or have a local spiritual leader, monk or shaman bless your group or even use the land for a ceremony. For example, if you're at a cenote in the Mexican Yucatan you could create an amazing water blessing ceremony.
Only your imagination can limit the possibilities!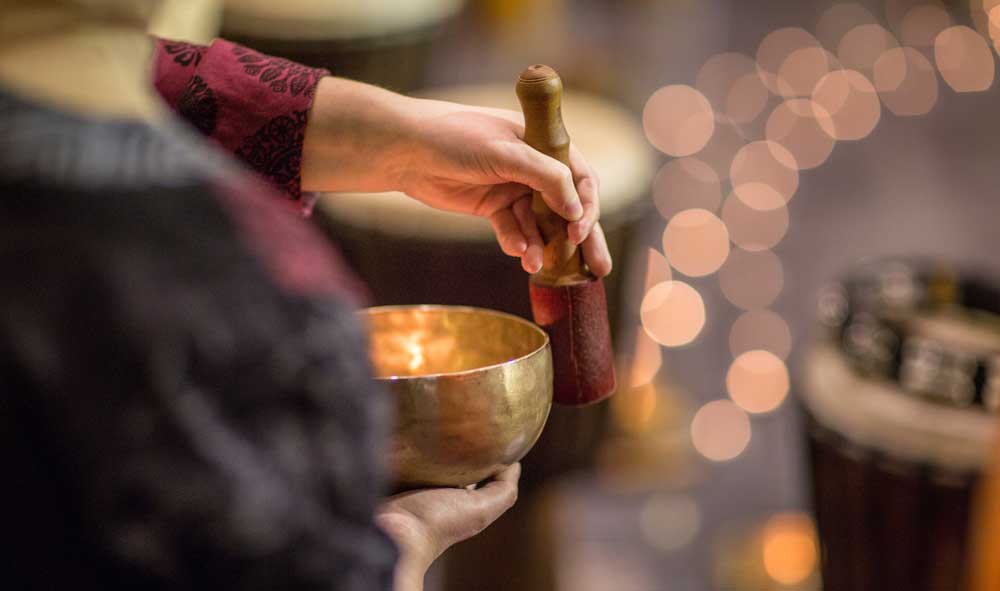 #2: Do a Vision Walk
A Vision Walk is also a dynamic way to tee up transformation for your people while getting them on the move.  It's a powerful tool crafted by our very own Retreat Strategist & Wordcrafter, Brandt Morgan – and we happen to think it's one of the best things you can do on your retreat.  No questions about it!
It's really versatile and convenient.  You can use it anytime, anywhere as long as your location is a place where it is lovely enough to be outside and walk around for a short period of time.  
There are no limits to who can use it.  And, it's really magical.  All you have to do is get clear on a question that you want to pose to your people – one that is a big, pressing problem for them.  Questions like … who am I and why am I here?  What's my purpose in life?  Where and how can I find happiness?  How can I make more money?  Is this relationship right for me?  What does my business need most right now?  What's the next step in my retreat planning?  Shall I hire an assistant or do it myself?  And thousands more — in fact, anything!
Once you have a question selected, you provide your retreat peeps with clear instructions (which you can find in Brandt's Vision Walk guide found here) and invite them to wander off into the spectacular setting at your retreat location to see what inspiration and messages come to them.  You can even invite them to collect sacred objects they find along the way if you so desire. 
In just 30 minutes time, they'll be back and have received an answer to the question, which they can then share in a sharing circle.  Talk about a big dose of transformation and connection in a little window of time.  Wow!
If you're interested in learning more about this simple process and facilitating a Vision Walk on your next retreat, just click here and scroll down the page to "Vision Walk" to find out more.
#3: Invite Their Inner Artist Out
An artistic activity is an extraordinary way to also facilitate a powerful dose of transformation for your people – even for those who don't have any prior art experience.
Paints, color pencils, or even chalk will work.  It doesn't matter so much what the medium is.  What is most important is the process you facilitate around your people's creations.
A personal favorite of mine is inviting my people to make a collage the day AFTER they do their Vision Walk.  This is such a powerful exercise because it offers my people a chance to make a visual representation of what they discovered about themselves the day before – and make that vision more concrete.
I collect a series of magazines and bring those to my retreat location, along with glue sticks, scissors and pieces of paper or poster board.  I then lead people through a basic movement process to get in their bodies, followed by 15 minutes of breath-work to drop their energy down into their core.
Then, I have them make a collage that represents the transformation they experienced on their Vision Walk!  Brightly colored images, words of courage, and compelling images are all fair game.  Anything that inspires and moves them …
When they're done, each person presents their collage to the group, summarizing their creation.  I snap a photo of them holding their collages when they are done, and they get to keep it as a reminder and a symbol as they go forward (in case they don't want to travel back home with their collages due to space constraints in their luggage).
This is always a popular activity, as mindset really is the biggest obstacle people face.  When people see with their own eyes what they are claiming for themselves next, they are more likely to adopt and embody it post-retreat.  Talk about a win for everyone!
These are just a few examples of powerful activities you can lead on your next retreat.  The sky really is the limit … so think big, wanderlusters!
Just in case you are looking for an excellent step-by-step checklist for your retreat planning, we have a 5-page comprehensive list that is simply life-saving! You can get all the details here.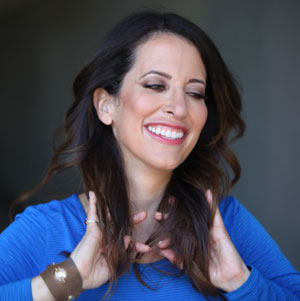 To your wanderlust life & business,
Melanie Scott, Retreat Blueprint Coach @ Retreat Blueprint Program
As a self-proclaimed retreat-junkie, Melanie knows firsthand the power and transformation of traveling with a group of like-minded people who are ready to dive deep into themselves.  It's pure magic! 
Melanie has planned, co-facilitated and attended dozens of retreats all over the world and is beyond excited to help other retreat enthusiasts do the same.  As a Retreat Blueprint Business Coach & Copywriter, Melanie specializes in helping retreat peeps crank up their businesses & add sparkle to their offerings so they shine to the cosmos and back.